President Obama gets friendly welcome in Milwaukee


MILWAUKEE -- When Air Force One touched down at Mitchell International Airport, one lucky group of people got closer to President Barack Obama than they ever imagined. That's because the president seemed to go a little off script.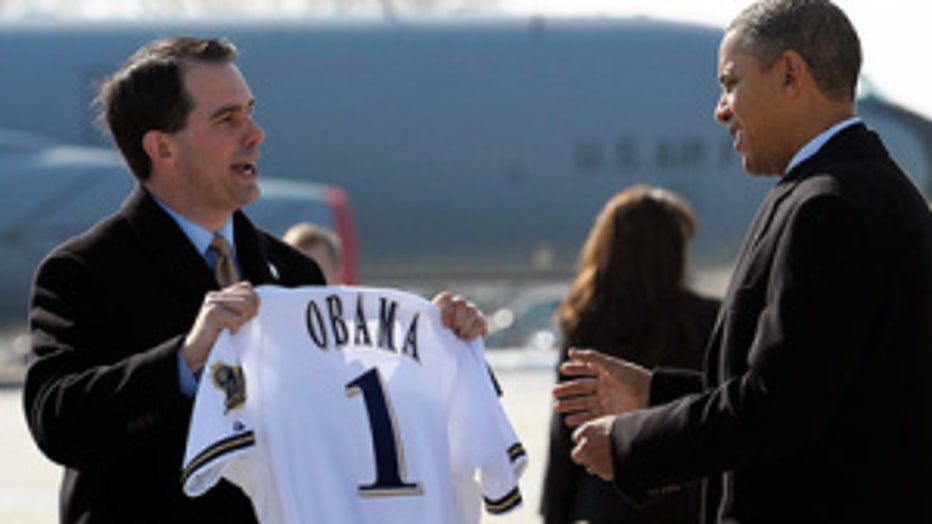 Wisconsin Gov. Scott Walker, facing a Democratic recall effort for his attempts to curb union rights, was the first to greet the president. Walker presented the president with a Milwaukee Brewers' jersey that bore the number 1 and Obama's name.

Milwaukee Mayor Tom Barrett and Congresswoman Gwen Moore were also on hand to greet the president.

But before getting into his limousine, the president jogged over to greet supporters one by one.

"The president told me to just wait. Don't crush nobody. And he shook my hand. I took a picture with him, and it's the best day of my life," said one person.

For most of the crowd which were made up of a majority of campaign volunteers, it was their first time meeting the president.

But not all.  Padraic Holman has met the president once before. He even has a signed picture with him. But Wednesday's experience was a first for Holman's three-year-old triplet brothers. it's a moment their mom hopes all her kids will be able to appreciate for years to come.

Besides former campaign volunteers, family and friends of Secret Service members were also in the crowd at Mitchell International Airport.