Pres. Trump visits wounded service members at hospital
BETHESDA, Maryland -- President Donald Trump has paid a holiday visit to wounded service members at Walter Reed National Medical Center, hailing them as "some of the bravest people anywhere in the world."

During his visit Thursday, the president awarded the Purple Heart to 1st Lt. Victor Prato of the 127th Airborne Engineer Battalion. The 25-year-old soldier from Somers, New York, was wounded in an explosion last month while deployed in Afghanistan.

The White House says Pres. Trump met with other sick and injured service members from all branches of the armed forces.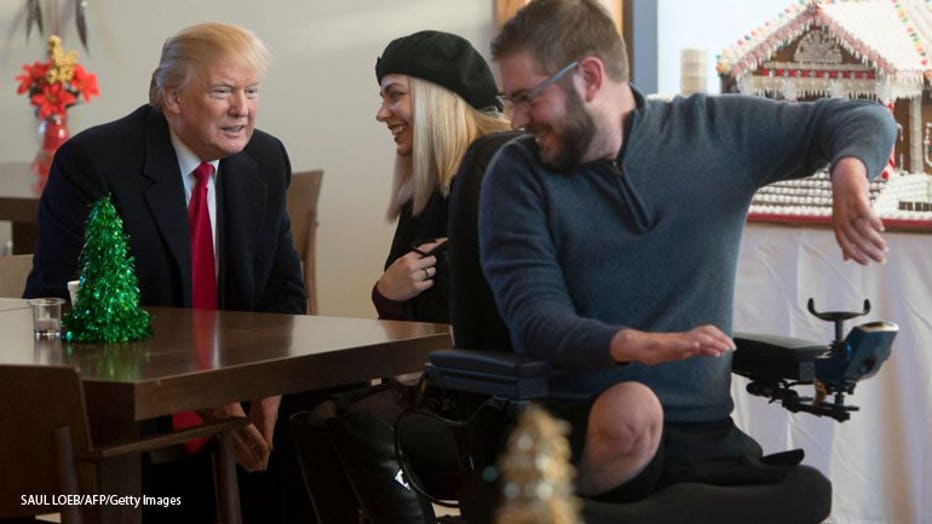 US President Donald Trump meets with wounded veteran Sgt. John Peck and his family at Walter Reed National Military Medical Center in Bethesda, Maryland, December 21, 2017. / AFP PHOTO / SAUL LOEB


Pres. Trump told reporters as he left the White House that he wanted to "say hello to some of the bravest people anywhere in the world."

The president last visited the military hospital complex in Bethesda, Maryland, just outside of Washington, in April.