Pres. Trump pledges help to Puerto Rico, notes cost
PUERTO RICO -- President Donald Trump is pledging to help Puerto Rico continue to recover from Hurricane Maria's devastation. He is defending his administration's handling of the disaster that knocked out power to the U.S. island's 3.4 million people.

In an airport hangar in Puerto Rico, Pres. Trump also sought praise from local officials. He repeated that they have to help with the recovery and scolded them for a longstanding budget crisis.

Pres. Trump said, "I hate to tell you, Puerto Rico but you've thrown our budget a little out of whack because we've spent a lot of money on Puerto Rico." He was referring to Puerto $74 billion public debt load and a decade-old economic recession.

Pres. Trump's visit comes after what critics have said was a slow response.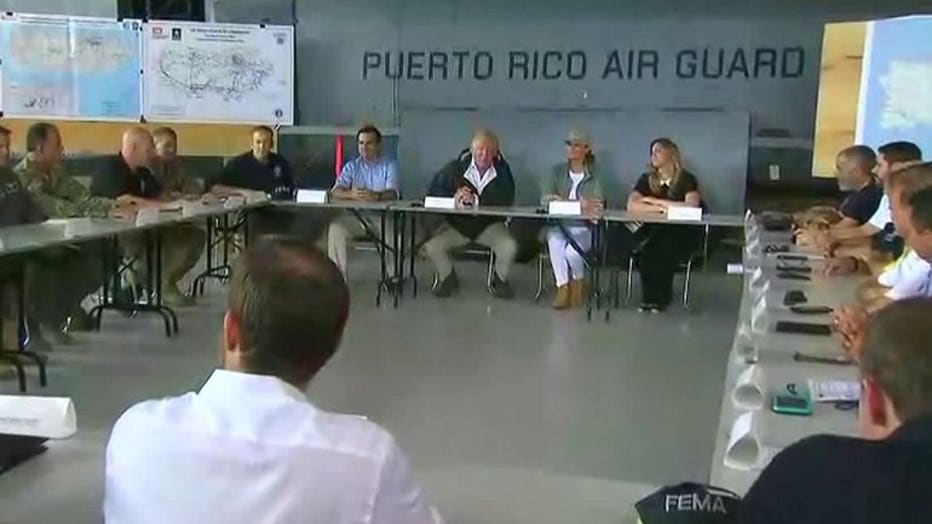 Pres. Trump visits Puerto Rico