Pres. Trump awards Medal of Honor to retired Army medic, Alabaman


WASHINGTON — President Donald Trump awarded the Medal of Honor to a retired army medic from Alabama who risked his life during the Vietnam War to help wounded comrades.

Pres. Trump gave the nation's highest military honor to retired Army Capt. Gary M. Rose of Huntsville during a White House ceremony on Monday afternoon, October 23rd.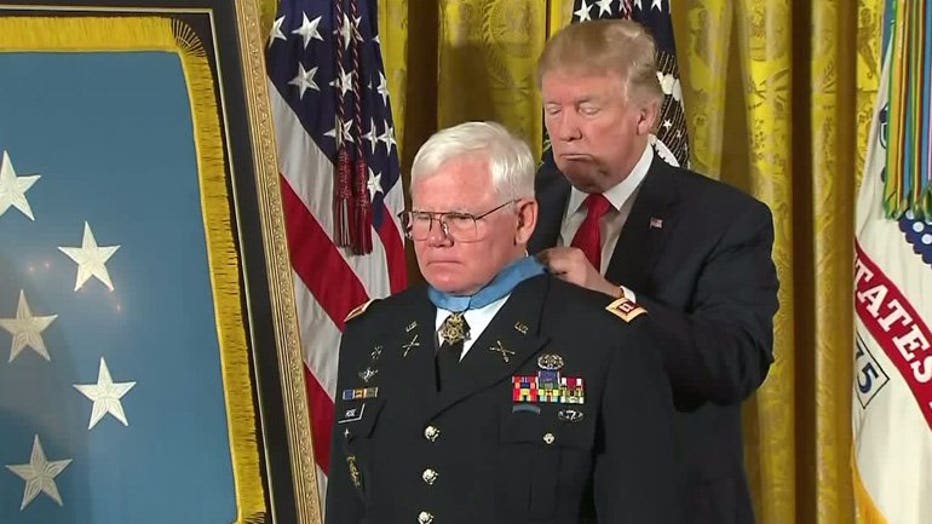 The White House says the 70-year-old Rose was serving as a medic with the 5th Special Forces Group in September 1970 when he risked his life numerous times to help others during combat.

Rose is the second person to receive the Medal of Honor from Pres. Trump.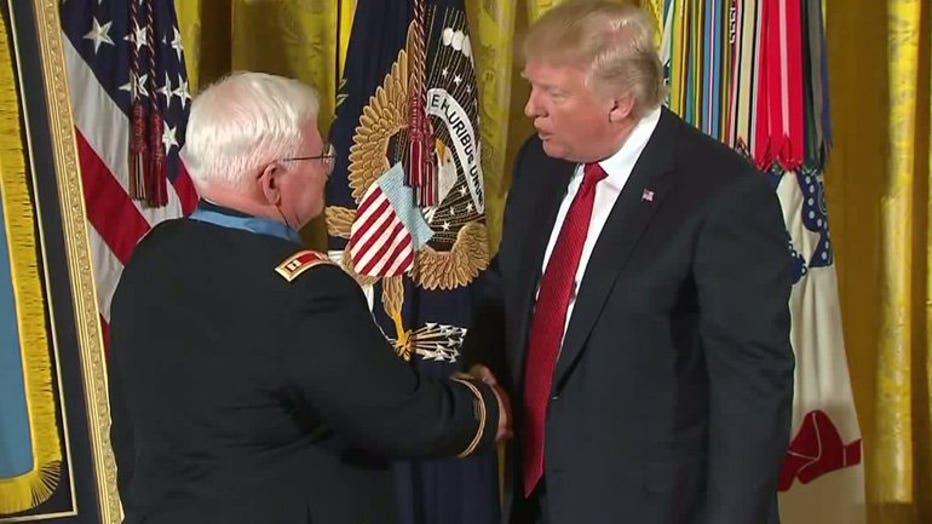 Retired Army Capt. Gary M. Rose of Huntsville receives the Medal of Honor