Pres. Obama, Air Force One arrive at 128th Air Refueling Wing
MILWAUKEE (WITI) -- President Barack Obama arrived on Air Force One at the Wisconsin Air National Guard's 128th Air Refueling Wing in Milwaukee just before 10 a.m. on Thursday, January 30th.

When Pres. Obama got off the plane with U.S. Rep. Gwen Moore (D) and was greeted by Gov. Scott Walker, Milwaukee Co. Executive Chris Abele, Milwaukee Mayor Tom Barrett and Colonel Daniel S. Yenchesky, commander of the Air Refueling Wing.

The president shook hands with Gov. Walker, but he and Barrett had a "bro hug." He then headed for GE's Waukesha gas engines plant in the city of Waukesha, which produces engines designed and built to perform in oil and gas fields, factories and utilities around the world.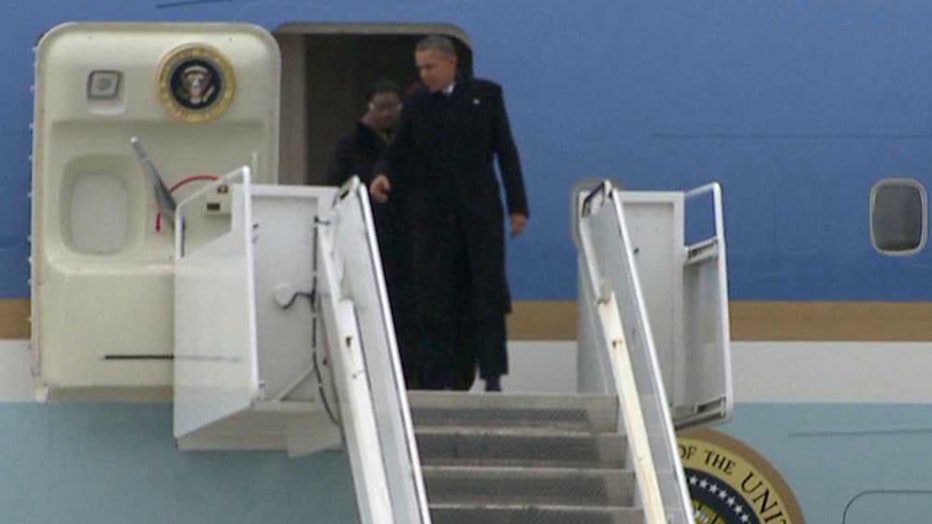 Pres. Obama arrives in Milwaukee


Monitor FOX6 News and FOX6Now.com for updates on this developing story.