'Prayers for them:' Fire near 85th and Lawrence in Milwaukee sent 4 to the hospital, including 3 kids


MILWAUKEE -- Firefighters on Monday morning, Nov. 11 responded to the scene of house fire on Milwaukee's north side. The call came in just after 2 a.m.

The fire broke out at a home near 85th Street and Lawrence Avenue. One adult and three children were transported to the hospital for smoke inhalation.

"About 2:30 in the morning, all of a sudden, I heard all of these sirens," said Jane Fraundorf, neighbor. "It was so much pandemonium, so much commotion. Everywhere you looked, there were firefighters, there were police. Everyone was yelling. It was scary."

From the outside Monday after the fire, the home looked the same as the others on the block, but Red Cross officials said there was significant smoke damage inside.

"I noticed that there was smoke, quite a bit of smoke coming out of our neighbor's house," said Fraundorf.

Fraundorf said her first thought was of the three children living at the home.

"Smoke inhalation is very serious because there`s a lot of chemicals in our rugs and furniture to prevent bugs and things like that," said Ken Fraundorf, neighbor and retired firefighter. "When I would have a working fire, I would get very sick the very next day from exposure to it."

The smoke displaced the family for several days. American Red Cross volunteers stepped in to help -- working to find somewhere warm for the family to stay with bitterly cold temperatures moving in.

"Prayers for them, that they're all OK," said Jane Fraundorf.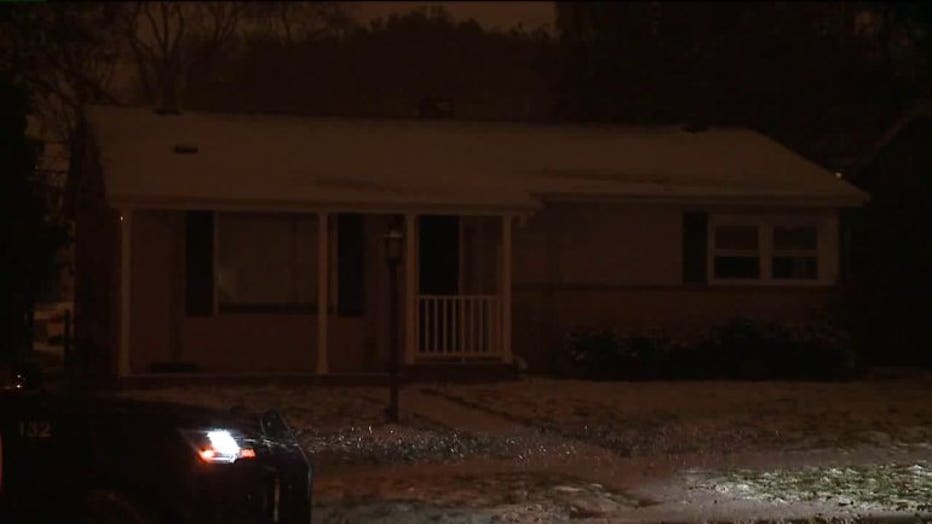 House fire near 85th and Lawrence in Milwaukee


Officials said the fire started in the basement. It did not appear to be suspicious in nature.

Red Cross officials credited smoke detectors for alerting the family to the fire.

The cause was under investigation.