Postponed: Committee moves to lay over recommendation on sale of vacant land in Park East corridor
MILWAUKEE -- The Milwaukee County Board's Economic and Community Development Committee on Monday, June 15th moved to postpone making a recommendation on the sale of vacant land in Milwaukee's Park East corridor to the Milwaukee Bucks owners to be used for the new Bucks arena project.

The Milwaukee Business Journal reports committee members want to collect more information on the overall impact of the plan to help pay for a new arena.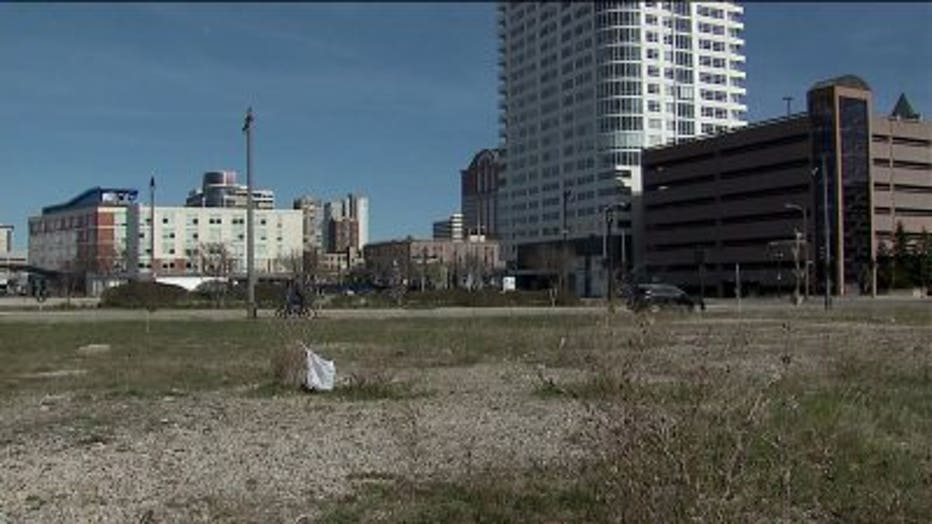 The board will not get to vote on that arena financing plan, but supervisors said their thoughts on the money will impact their decision on the Park East land.

"I'm not just voting on an arena here. I'm voting for everything else that comes for having an arena and having a place where people want to come and to keep their careers and young people to come," Milwaukee County Supervisor Jim Schmitt said.

The committee voted 5-2 to postpone a vote on the Park East deal.

Milwaukee Bucks president Peter Feigin and co-owner Michael Fascitelli were at the meeting to discuss their plan with the committee.

"We had a spirited conversation and we're now on to the next chapter," Feigin told the Milwaukee Business Journal.

The owners of the Milwaukee Bucks submitted a proposal to Milwaukee County to buy the vacant land west of the Milwaukee River in early April. The Milwaukee Business Journal says the Bucks would buy almost 10 acres of public land in the Park East corridor for $1 — for an envisioned $400 million in development over more than 10 years.

The Milwaukee Business Journal says the land price would be set at $1 because of the high cost of preparing the land for development, which includes dealing with underground sewers and piers from the now-demolished Park East Freeway spur. The Bucks also would commit to local hiring requirements for the Park East projects.

The owners envision 1.5 million square feet of residential, office, parking, retail and other new development on four city blocks.

But some think the land could be sold for millions of dollars.