Pope Francis, Christians around the world celebrate Easter
VATICAN CITY -- Christians around the world are celebrating Easter with Pope Francis leading services in bright sunshine at the Vatican before a packed St. Peter's Square.

Tens of thousands of faithful patiently endured tight security to be near him. Police checked handbags and backpacks of tourists, pilgrims, Romans and journalists ahead of Mass, the pontiff's traditional noontime blessing and speech on world affairs.

For years, Islamist extremists in social media have listed Rome and the Vatican as potential targets.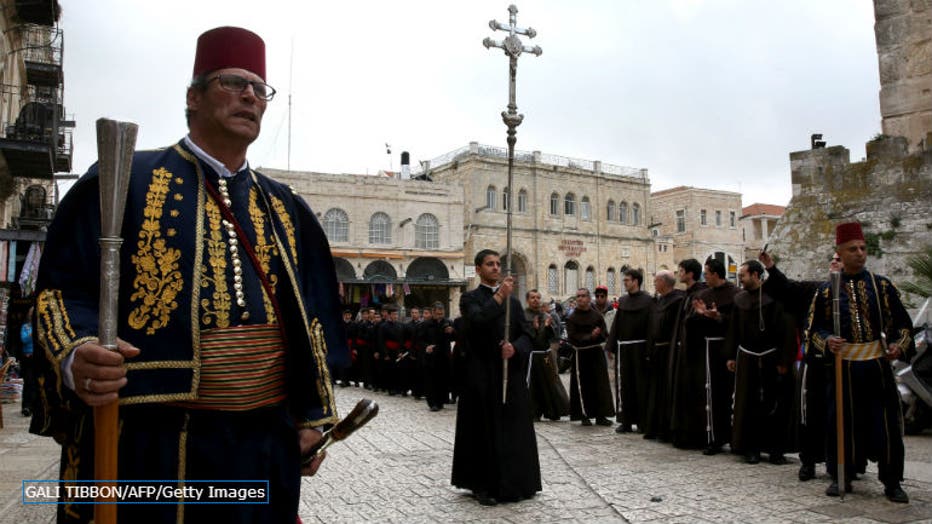 Kawases in traditional Ottoman outfits lead a procession of Roman Catholic clergymen on Easter Sunday from the Church of the Holy Sepulchre through Jerusalems Old City on March 27, 2016. / AFP / GALI TIBBON


In the Holy Land, the cavernous Holy Sepulcher church in Jerusalem was also packed with worshippers today. It's the site where Christians believe Jesus was crucified, buried and resurrected. There are also services at Bethlehem's Nativity Church, built atop the site where Christians believe Jesus was born.