Police: St. Vincent De Paul shuts down 'Just Bring It' event early


WAUKESHA -- St. Vincent De Paul's "Just Bring It" event was shut down early after more people than expected showed up Saturday afternoon, April 22nd.

According to the Waukesha Police Department, they were called to the scene shortly before 10 a.m.

The "Just Bring it" event gives folks the chance to jumpstart their spring cleaning; anything and everything could be donated at no cost. The event started at 9 a.m.

Officials say at one point the line of cars to drop items off was almost two miles long.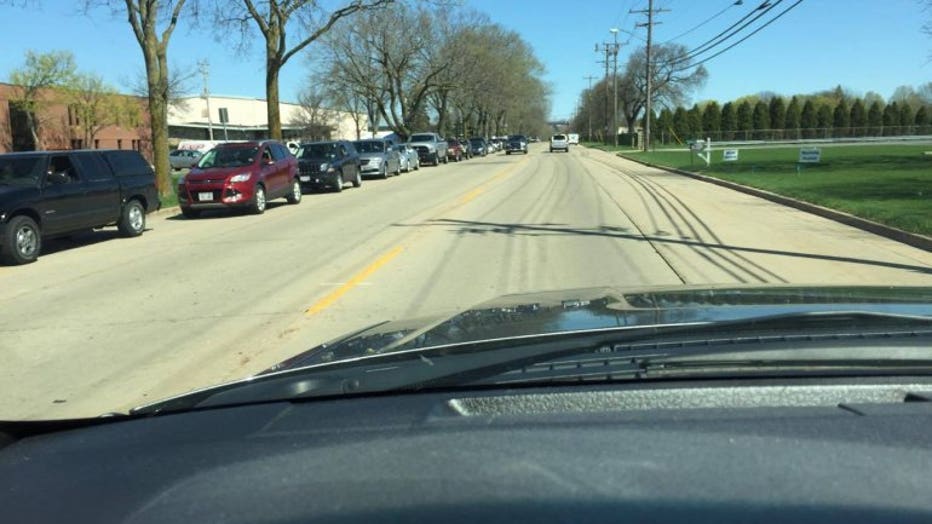 St. Vincent De Paul was worried the event would get out of control due to people having to wait so long and there were reports of people cutting in line. They asked police to shut it down.

"I believe that it just tells you what a great need there is for us. I wish the municipalities could help people get rid of this stuff easier. It's hard that there's so much stuff that they can't deal with on their own," said Kaia Poulson, St. Vincent De Paul store manager.

Police say there were no fights, arrests or injuries.

Officials say the incident was cleared up by about 1 p.m.

Monitor FOX6 News and FOX6Now.com for updates on this developing story.