Police: Robbers lure, then target Pokémon GO players in St. Louis area
O'FALLON, Missouri -- A new smartphone game is challenging Pokémon fans to venture into the real world to "catch 'em all," which is concerning to police in O'Fallon, Missouri. Police say criminals are using the app to lure players in the St. Louis area to an isolated location -- to then rob them.

According to KTVI, O'Fallon police say robbers targeted someone early Sunday morning, July 10th.

The victim, a pedestrian on Feise Road, described four occupants of a black BMW. A 911 call was placed at the Circle K at Highway K and Feise Road.

Police saw a BMW going southbound on Highway K, leaving the area of the robbery.

KTVI reports the officer stopped the BMW at around 2:00 a.m. Sunday at a CVS, located at Routes K and N, where an occupant tried to throw a handgun from the vehicle.

Four suspects were taken into custody -- their ages ranging from 16 to 18.

According to KTVI, O'Fallon police say there have been similar robberies in St. Louis city, St. Louis County, and St. Charles County, Missouri since the game's release on July 6th.

 

Police say the robbers get the victims to a location by setting up a beacon to a Pokéstop to lure more players.

They were using the app to locate people standing in the middle of parking lots and other isolated locations.

According to the website for the game, Pokémon GO uses real locations -- and players are encouraged to search far and wide in the real world to discover Pokémon.

You can "catch" more than 100 species of Pokémon as you explore your surroundings.

Players are encouraged to explore the area where they live, and capture as many Pokémon as they can, and look for "PokéStops" located at popular places, like public art installations, historical markers and monuments.

Caledonia police here in southeastern Wisconsin posted to Facebook on Friday, July 8th a heads up, as more and more people begin playing this game.

Police said this in the Facebook post:

"There is a new app/game for Apple and Android phones called Pokémon GO. In this game, people that have the app have to get out of their houses and actually enjoy the summer by searching for and training their Pokémons.

The images show what they see on their device. They then go to public places and play the game. I have reliable information the hall in Franksville Park is a training area and the totem pole by the Kids Connection has either a Squirtle, Snorlax or a Rhyhorn.

Because these people have to be in public places to play the game, you may see people in the parks or along roads staring down at their phones instead of paying attention to their surroundings. Not like that doesn't happen already.

Remember, Caledonia Parks close at sundown and County Parks, such as Cliffside are open until 10:00 p.m."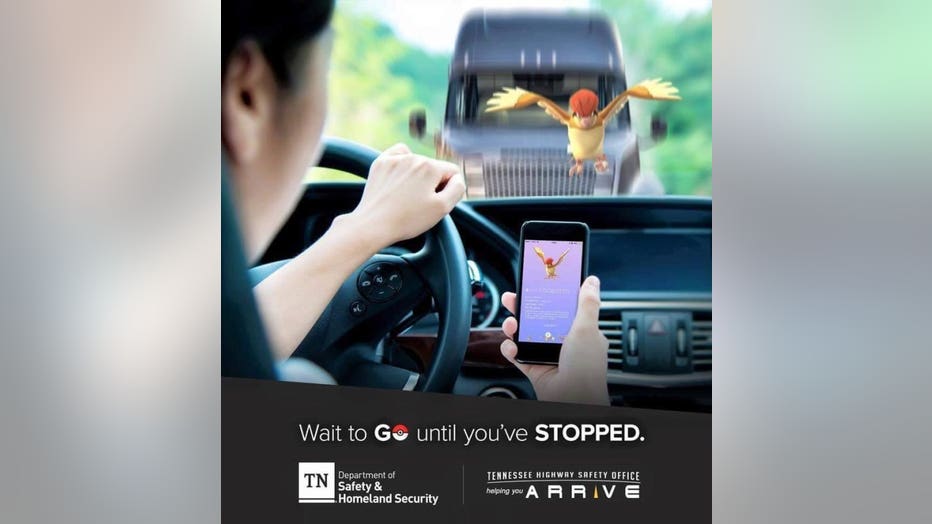 Warning about Pokemon GO from Caledonia police


The heads up from Caledonia police came on the same day a Wyoming girl found a body floating in a river while she was trying to catch a miniature monster in the mobile game, officials confirmed.

 

 

Shayla Wiggins, 19, told CNNMoney on Saturday, July 9th how it happened.

Like so many others, Wiggins was eager to play this version of the blockbuster 1990s Game Boy video game.

"Since it's virtual reality, I thought: that's cool," she said.

Wiggins started playing Thursday night, July 7th -- catching 50 virtual animals as she walked through a parking lot and a gas station.

On Friday morning, July 8th, she grabbed her iPhone 6 and slipped on a pair of sandals. Then she took a short walk to explore the Big Wind River, which winds behind her home in the town of Riverton.

"I was trying to get a water Pokémon," she explained.

The game cautions users to keep aware of their surroundings. But like most players, Wiggins stared intently at her phone as she made her way beneath the Wyoming Highway 789 Bridge.

She spotted two deer near the water -- but still no Pokémon. So, she walked down to the rocky river bank. She didn't immediately notice the man's body lying face down in the water six feet to her left.

"I guess I was only paying attention to my phone and where I was walking," she said.

When she finally realized she was standing near a corpse, Wiggins called the police and led them to the scene.

The Fremont County Sheriff's Office confirmed that it's investigating the man's death. Investigators think it's likely the man drowned at that spot, where the water is only three feet deep.

"The death appears to be accidental in nature," Undersheriff Ryan D. Lee said in a statement.

Police haven't publicly identified the man.

Shawna Wiggins told CNNMoney her daughter was "pretty scared and shaken," but is doing much better.

"I probably would have never went down there if it weren't for this game," Shayla Wiggins admitted. "But in a way, I'm thankful. I feel like I helped find his body. He could have been there for days."

Wiggins, who is working at a Dairy Queen for the summer before starting college in Arizona, said she still plans to keep playing Pokémon GO to explore her central Wyoming town.

Australian police issued a warning about the game the day after it came out.

In a Facebook post, the Northern Territory Police, Fire and Emergency Services asked players not to go hunting inside the station, saying that they merely need to be close to the building to collect their goodies.




 

The game includes a warning asking people to be aware of their surroundings, while Australian police asked players to look up from their phones when they cross the street.




The game is a cooperation between Niantic, Inc., Nintendo, and The Pokémon Company.

"For the first time, with this game, Pokémon are going to roam free in the real world," John Hanke, CEO of Niantic said.

"Pokémon GO will allow players to capture Pokemon who inhabit parks, shopping areas, sidewalks, and the countryside in places all around the world," Hanke added.

Hanke also hinted that popular Pokemon like Squirtle, Bulbasaur and Pikachu are hiding by popular spots like the waterfront in San Francisco.