Police review surveillance video after crash allegedly involving MFD firefighter that killed two
MILWAUKEE -- FOX6 News has learned there is surveillance video showing a crash that happened on April 4th (Opening Day for the Milwaukee Brewers) near Miller Park. Two people were killed in the crash, and a Milwaukee firefighter was arrested after the crash, and then released.

The crash happened near 60th and Pierce in West Allis.

It was captured by surveillance cameras attached to the Johnson Controls building nearby. Johnson Controls officials are cooperating with police.

So far, the firefighter has not been charged. He was released from custody on April 8th. The Milwaukee County District Attorney's Office said it needed to collection additional evidence before making a charging decision.

A 64-year-old man and a 38-year-old man were killed in the crash.

The 31-year-old firefighter was arrested on charges of homicide by intoxicated use of a vehicle.

Again -- he has not yet been officially charged.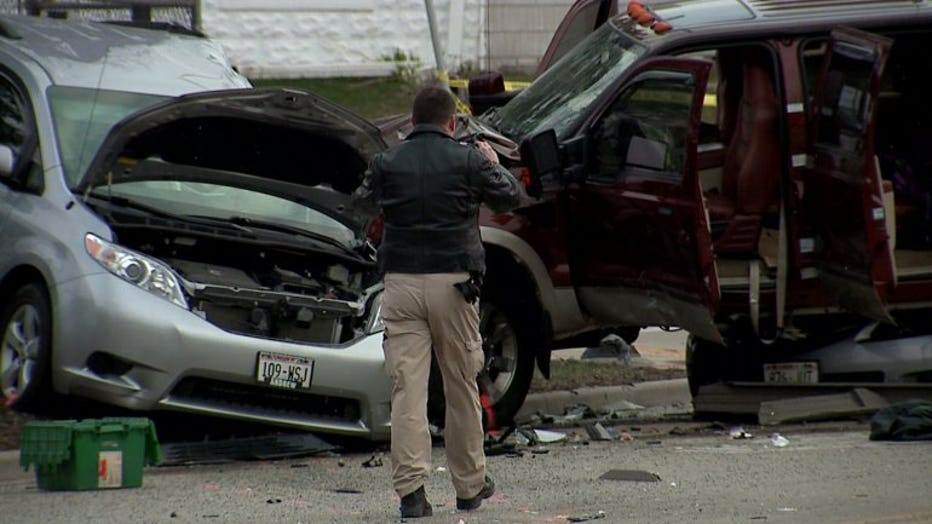 Two killed in crash at 60th and Pierce in West Allis


The crash happened just after 5:00 p.m. and involved three vehicles -- a pickup truck, a car and a minivan.

Police said a preliminary investigation revealed the pickup truck was traveling southbound on S. 60th St. and struck the minivan as it made a left hand turn. The pickup truck and minivan traveled into oncoming traffic and impacted the northbound car.

The driver and the passenger of the minivan passed away as a result of the crash.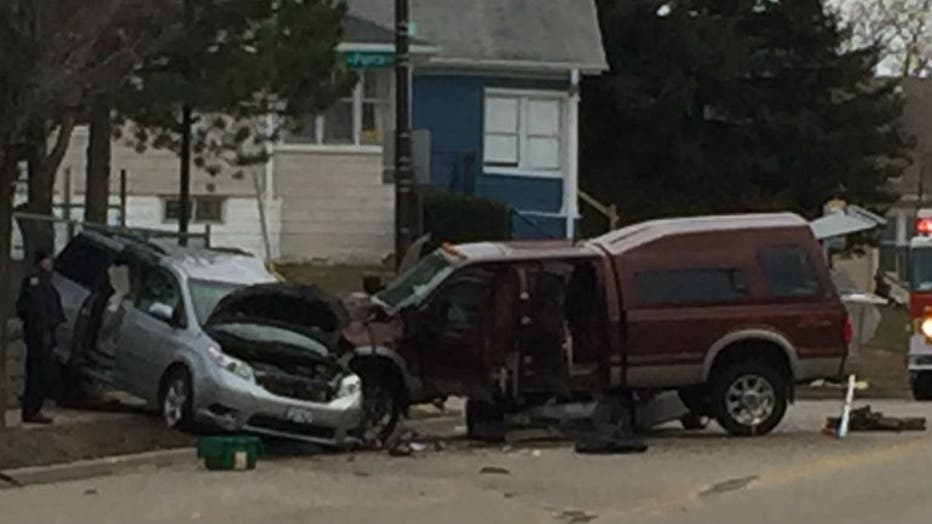 A passenger in the pickup truck and the driver of the car sustained apparent non-life threatening injures and were transported to the hospital for treatment.

The two people killed in the crash were identified as 64-year-old Yoruba Sly-Lundasi of Milwaukee (the driver of the minivan) and 38-year-old Wendell Johnson of Chicago (a passenger in the minivan).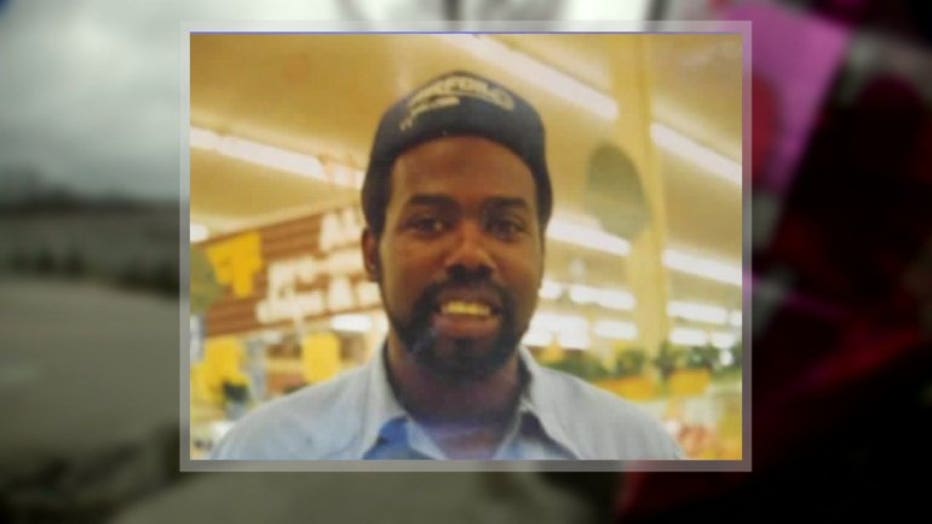 "He's going to be greatly missed. Greatly missed," Tavaree Sly-Lundasi, Yoruba's daughter said. "At least he didn't suffer, though. That I am happy for. Knowing this is where my dad spent his last...whatever it was in that vehicle before he was released to God..."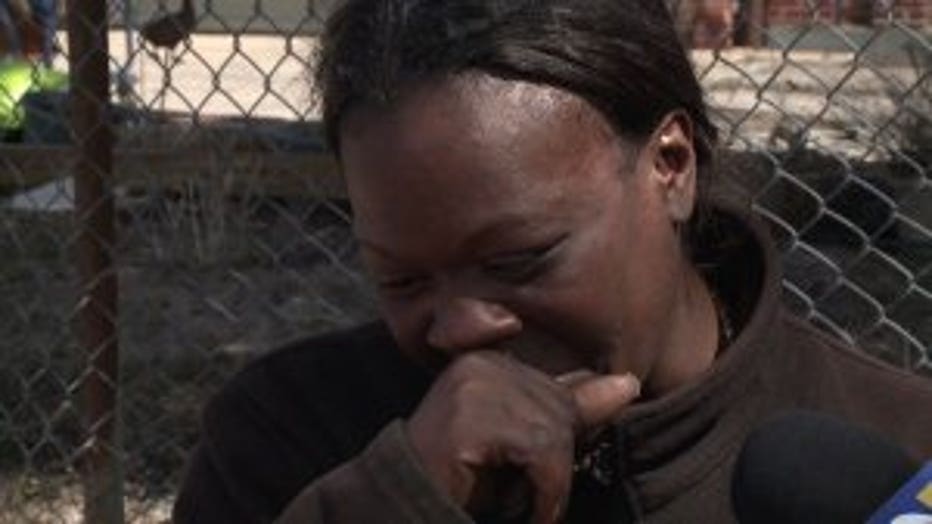 Tavaree Sly-Lundasi took a piece of her father's minivan from the scene.

"This was my daddy's. It's part of his van. It ain't going to bring him back, but it's something I want to take from here," Sly-Lundasi said.

Yoruba Sly-Lundasi was an Uber driver.

A company spokesperson released a statement saying:

"We were deeply saddened to learn of the tragic deaths of our driver-partner and rider. Our hearts go out to both of the victims' families during this incredibly difficult time."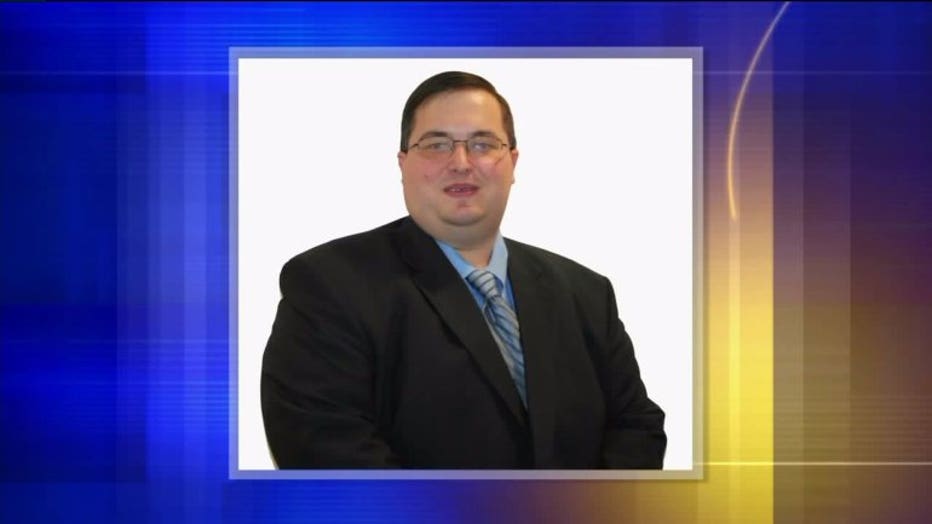 38-year-old Wendell Johnson from Chicago was known as "Ken" by family members and friends.

His employer, KPMG released the following statement to FOX6 News:

"KPMG is devastated by the tragic loss of our colleague, Ken Johnson, on Monday, April 4th, 2016.

Ken had a deep passion for his work and loved our Chicago office and being a member of the national Risk Consulting practice. He was not only a respected colleague, but a friend to many of us. He will be dearly missed."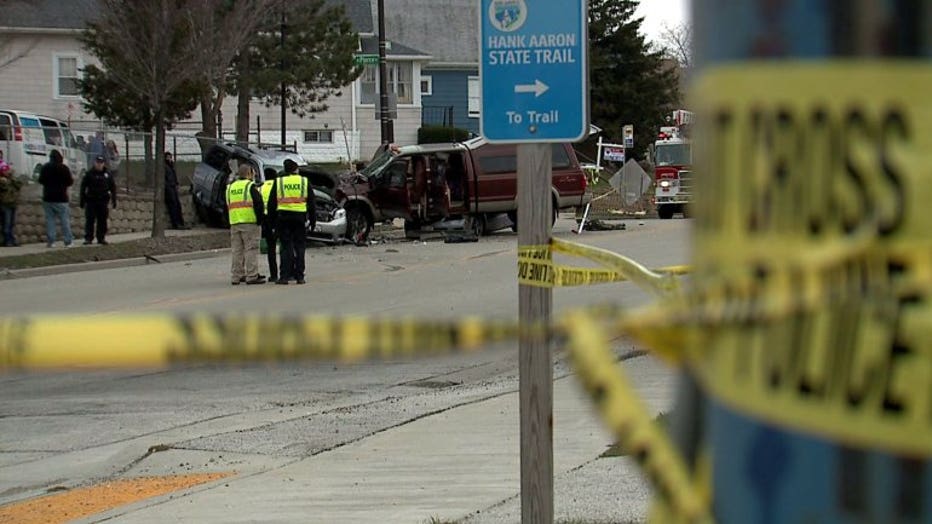 Two killed in crash at 60th and Pierce in West Allis