Police: Republican Paul Nehlen deliberately delayed investigation into ballot selfie


MILWAUKEE -- House Speaker Paul Ryan's Republican challenger deliberately delayed an investigation into a ballot selfie he took on election day in August 2016, Town of Delavan police say.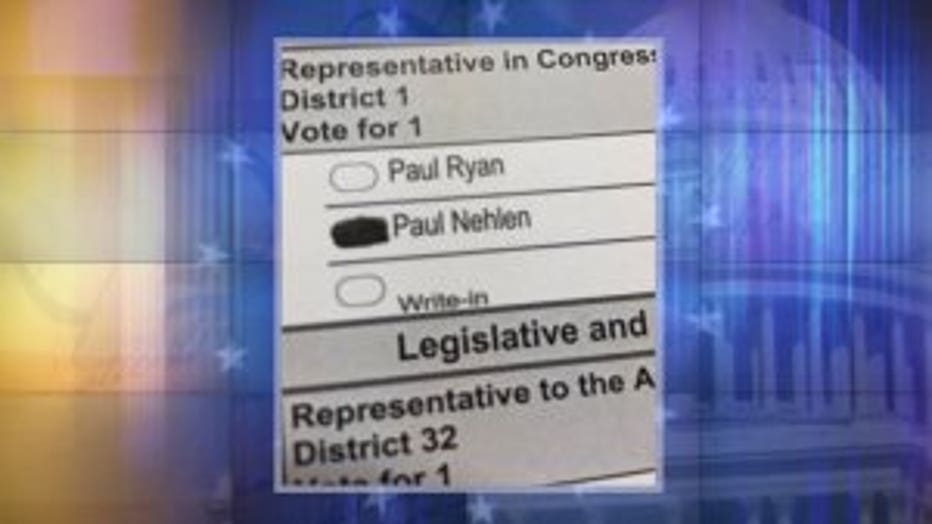 Police and the Walworth County District Attorney's Office say Paul Nehlen did a factory reset on his cell phone and removed his SIM card, wiping evidence of the ballot photo. Nehlen tweeted the photo, which is illegal in Wisconsin.

Town of Delavan police determined that Nehlen had committed election fraud, a Class I felony. Prosecutors agreed that the GOP candidate's actions were "technically a violation" of law, but decided not to issue criminal charges.

"It is unfortunate that Mr. Nehlen showed such little regard for a law enforcement investigation," wrote Assistant District Attorney Haley Johnson in a January 12th letter to police.

Johnson said she wasn't issuing charges after determining that Nehlen had "ignorantly posted the image to draw attention to his candidacy," and not to trade his vote for compensation.

In their own 11-page report on the incident, Town of Delavan police detail the difficulties they encountered during a two-month investigation that started shortly after the August 9th primary election.

"By deliberately turning in a factory reset blank phone with the SIM card missing, and then later turning in a blank SIM card after the fact, it is also apparent that Nehlen was attempting to conceal the contents of the phone," Detective Sgt. Erik Voss wrote in the report.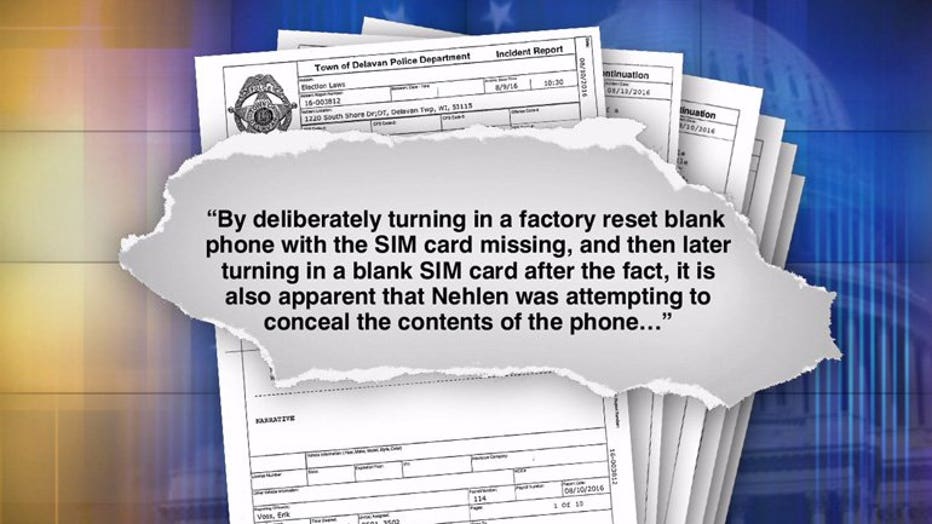 Police say that Nehlen, through attorney Thomas Grieve, repeatedly refused to talk with them during the investigation.

In a statement, Nehlen disputed that he was uncooperative in the investigation.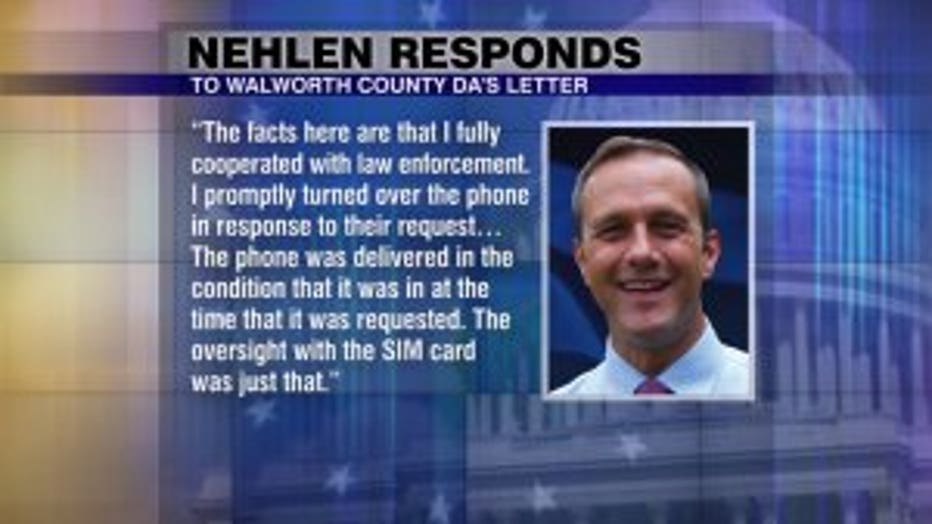 "The facts here are that I fully cooperated with law enforcement," Nehlen said.  "I promptly turned over the phone in response to their request.  My attorney was in constant communication with officials to help facilitate an exchange of information.  The phone was delivered in the condition that it was in at the time that it was requested. The oversight with the SIM card was just that. The SIM card was delivered when it was later requested."

Town of Delavan Police Chief Ray Clark said in a telephone interview that the SIM card had been part of the original search warrant that his detective obtained.

"We're asking for a reason. We're not asking for a factory-reset phone," Clark told FOX6 News.

Nehlen lost to Ryan by 68 points last August but has announced that he plans to challenge the speaker again during the 2018 Republican primary.

He said that he hoped people would focus less on his ballot selfie and more on "making sure that congressmen honor their pledges and promises," which he says Ryan has not done.