Police release extended dashcam video from Sikh Temple shooting
OAK CREEK -- Oak Creek police released on Thursday, November 15th an extended version of the dash cam video related to the Sikh Temple of Wisconsin shooting which took place on Sunday, August 5th.

WARNING: The footage below contains graphic content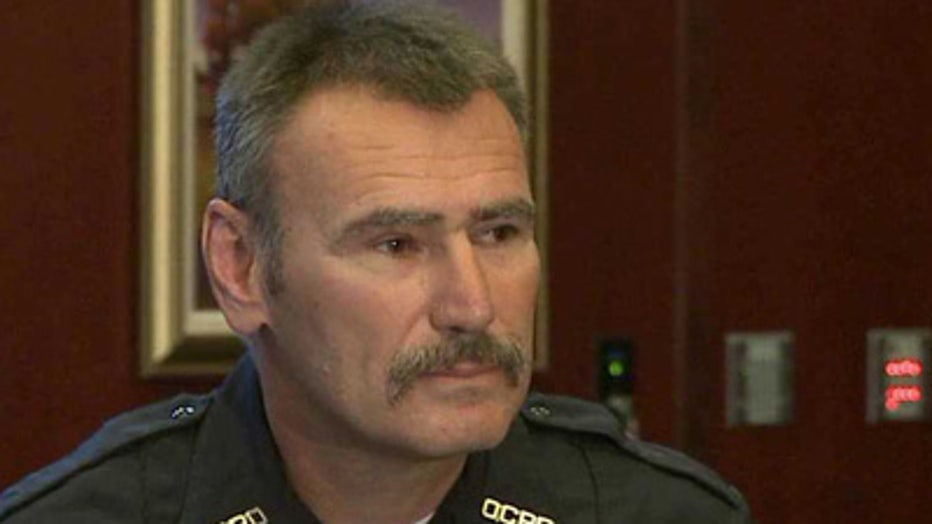 Oak Creek Police Officer Sam Lenda


The dashcam video shows Oak Creek Police Officer Sam Lenda pulling up on the scene at the Sikh Temple. He saw Wade Page running around in the parking lot at the Sikh Temple and backed off. After assessing the situation, Officer Lenda grabbed his squad rifle, an AR-15. Page had been firing upon Lenda's squad — and even struck the windshield. Moments later, Lenda fired his squad rifle at Page, striking the suspect. Lenda indicated he fired six rounds. Moments after this exchange, Page shot himself in the head.

The shooting at the Sikh Temple of Wisconsin on August 5th left six dead and three critically wounded, including Oak Creek Lt. Brian Murphy. The six victims of temple shooting are identified as — Sita Singh, 41; Ranjit Singh, 49; temple president Satwant Singh Kaleka, 65; Prakash Singh, 39, and Suveg Singh, 84 — and 41-year-old Paramjit Kaur.

The man at the center of the shooting is 40-year-old Wade Page. Page died from a self-inflicted gunshot wound to the head in the moments after he shot up the temple — following a gunshot wound to the stomach fired by Officer Lenda.

CLICK HERE for additional Sikh Temple shooting coverage via FOX6Now.com.