Police: Officer shot, wounded armed man after foot pursuit near 21st and Townsend


MILWAUKEE -- A Milwaukee police officer shot and injured a man after a foot chase near 21st and Townsend early Wednesday, Aug. 14. A weapon was recovered at the scene, police said.

Neighbors said just after midnight, an all too familiar sound filled the air.

"I heard it out here -- 'bam, bam, bam,'" said a longtime neighbor who wanted to remain anonymous. "Then, flashing lights in front of my house."

Police said officers responded to the area for a ShotSpotter alert. Officers spotted a 29-year-old man in a yard with an object in his hand.

"The suspect fled on foot from officers," said Assistant Chief Michael Brunson. "A foot pursuit ensued."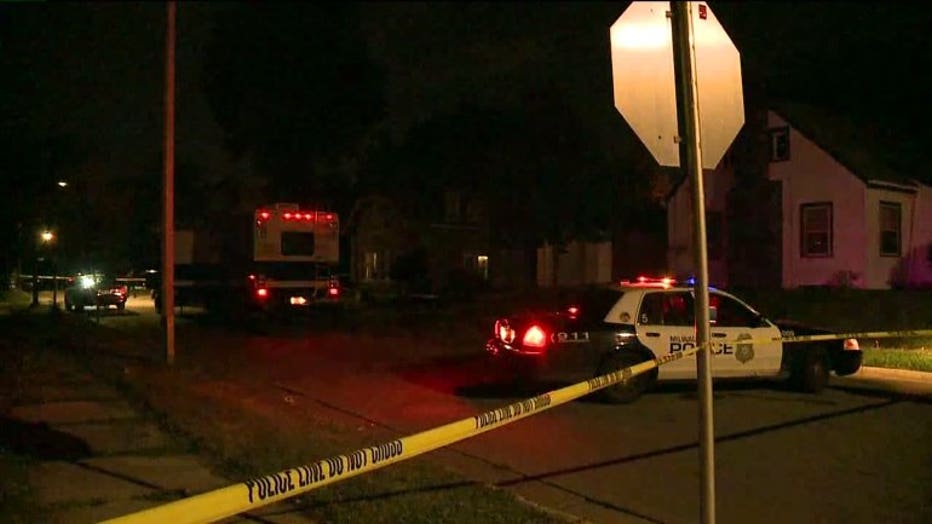 Officer-involved shooting near 21st and Townsend, Milwaukee
Officer-involved shooting near 21st and Townsend, Milwaukee


During the chase, police said the 29-year-old man turned toward officers, armed with a handgun. Police said officers gave commands for the individual to drop the gun, but he refused.

An officer fired his service weapon and struck the man, who was taken into custody ,and taken to a hospital for treatment. A weapon was recovered.

"No officers were injured," said Assistant Chief Brunson. "The officer that fired shots is a 31-year-old male with 13 years of service to the department. He'll be placed on administrative duty per Milwaukee police standard operating procedure."




Neighbors called for unity and peace following the shooting.

"Please everybody, try to work with each other," said Henry Randle, neighbor.

"There's people out here that have kids going back to school," said a neighbor. "We don't need that for our kids."

Milwaukee police said a community briefing about the incident would be released to the public in approximately 45 days.