Police looking for vehicle involved in hit-and-run crash


MILWAUKEE -- Milwaukee police now know what kind of vehicle was involved in the hit-and-run crash that happened on the city's east side on Thursday. Now they're asking for your help to track down the vehicle.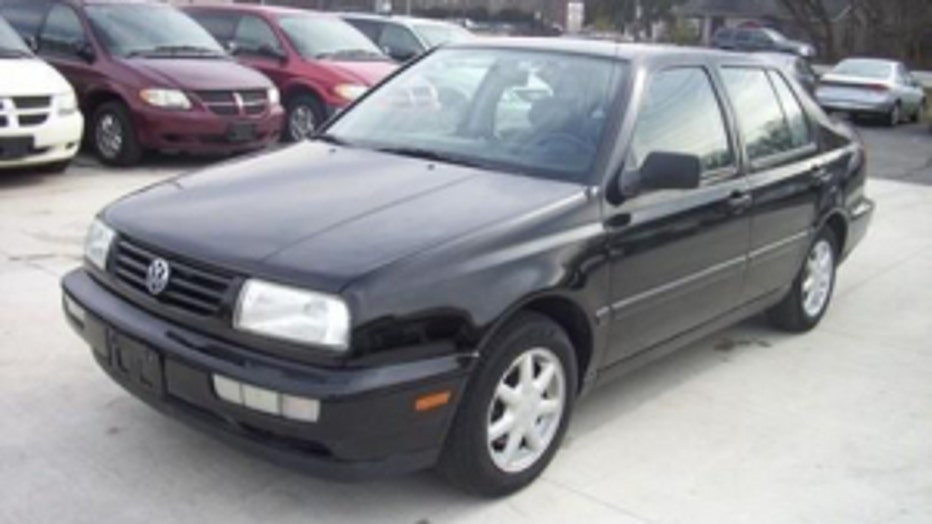 The car they're looking for is similar to the one pictured to the left. It's a 1993 - 1998 Volkswagen Jetta. Witnesses tell police it was either black or some other dark color.

Police say a 22-year-old woman was crossing the street westbound on E. North Avenue when she was struck by the car that was possibly speeding southbound on N. Farwell Avenue.

The driver of the vehicle immediately fled the scene, continuing southbound on N. Farwell. Police are searching for the driver and the vehicle. Police have interviewed witnesses but unfortunately have not been able to follow any leads. Police say it was a busy night for North Avenue bars Wednesday night, March 14th, so they're hoping someone may have gotten a good look at the vehicle that just kept going.

The 22-year-old woman remains in critical condition with what police say are life-threatening injuries.

Milwaukee police say they have gotten tips in this case. But now, they want people to look for a car that matches the description with damage to the front driver side. Witnesses also told investigators the car had a loud muffler. "This is very heavily-populated area, the vehicle was last seen heading southbound toward E. Brady St. and then the witness that was following lost sight of the vehicle," said Officer William Hanney on Friday.

If you have any information on this crash or the driver you are urged to call Milwaukee police at 414-935-7212. Police say even small tips will help this investigation.