Police investigate break-ins at car dealerships in West Allis and Brookfield


MILWAUKEE -- Police are investigating another round of break-ins at Milwaukee-area car dealerships. Two separate break-ins and a fire occurred early Thursday morning, October 5th.

It began in West Allis -- where police and fire departments responded to reports of a vehicle fire at Heiser Chevrolet around 2:30 a.m. Upon arrival, first responders discovered three cars on fire.  These three vehicles suffered extensive damage, with several other vehicles damaged as well.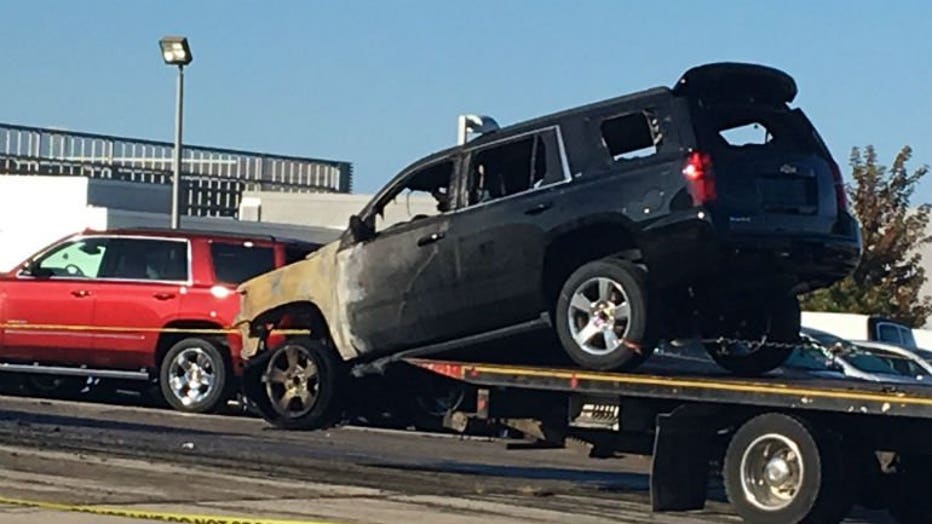 Police said it does not appear there was any attempted break-in at this dealership and no vehicles were stolen.

Less than an hour later, around 3:10 a.m., while officers were on the scene of the fire, a police officer observed individuals running across the International Autos lot in the area of Highway 100 and Arthur Avenue.  Officers responded and observed three males, who fled. Two males fled on foot and a third fled in a vehicle.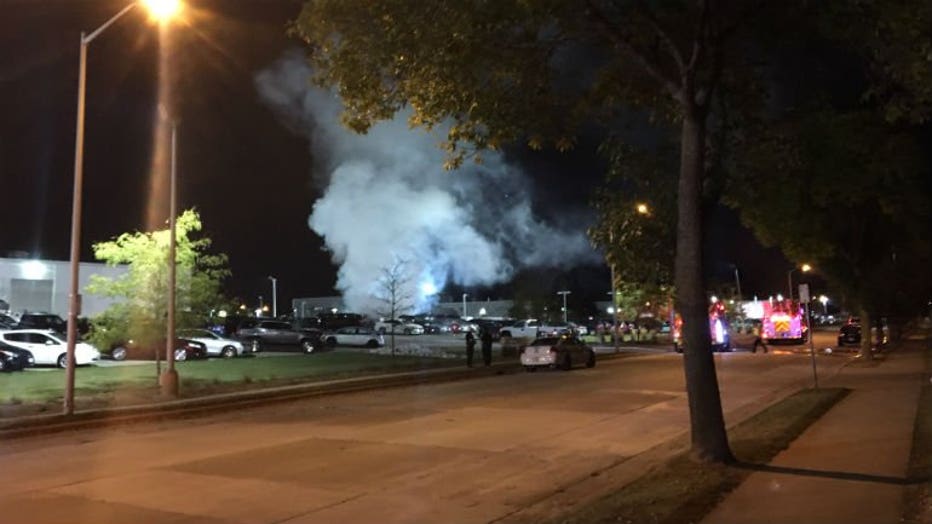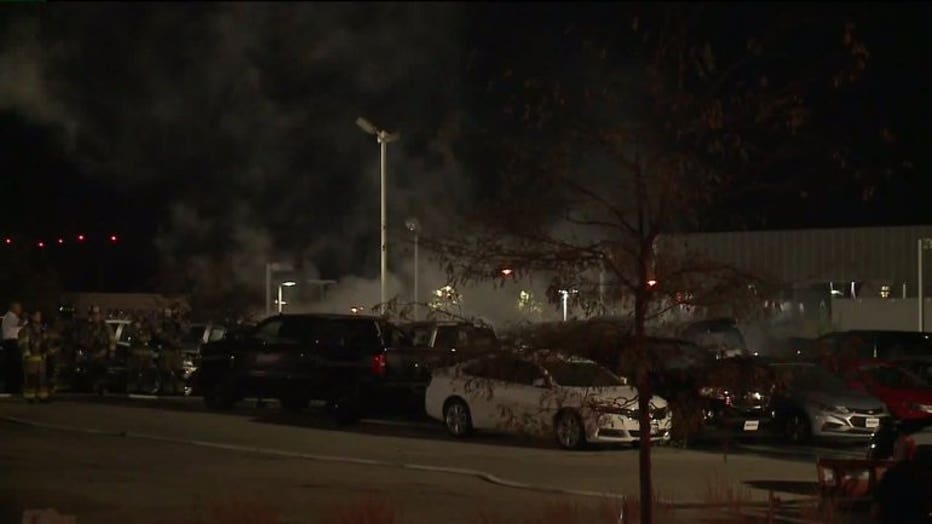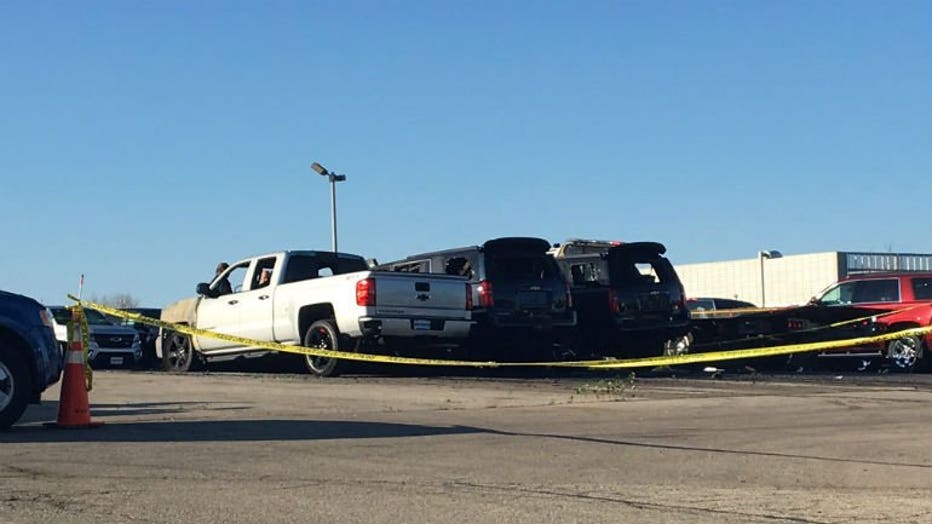 Three cars set on fire at the Heiser Chevrolet dealership in West Allis


West Allis officers pursued the vehicle northbound on S. 108th Street and lost sight of the vehicle near Bluemound Road.  The pursuit was then terminated.

Cori McLaughlin was coming home with her neighbor, and they saw police go after the getaway car.

"Burned rubber. You could smell it. It's a really safe neighborhood. That's why it was like, scary. It was really scary. They came around the corner out of the blue. It was a chase.  A complete chase. He said 'get in the house' and I'm going to run in the house too, because we were like, scared, McLaughlin said.

An initial investigation into this incident indicates forced entry was made to International Autos, but it does not appear at this time that any vehicles were stolen.

An extensive search for the two males who fled on foot was conducted. At this point, police do not have anyone in custody.

In Brookfield, police confirmed there was a break-in at the Acura of Brookfield -- located near Bluemound and Brookfield Road. It happened around 1:30 a.m. -- an hour prior to the fires in West Allis.

Police say several vehicles were taken -- and it appears one of the vehicles was later involved in a crash in Wauwatosa near Mayfair Road and Capitol Drive.

Police were on scene collecting evidence and going through inventory.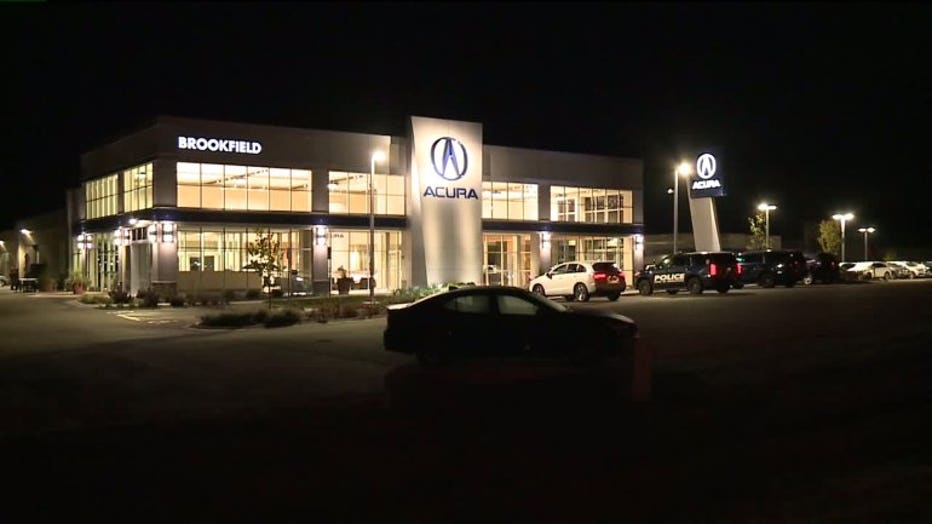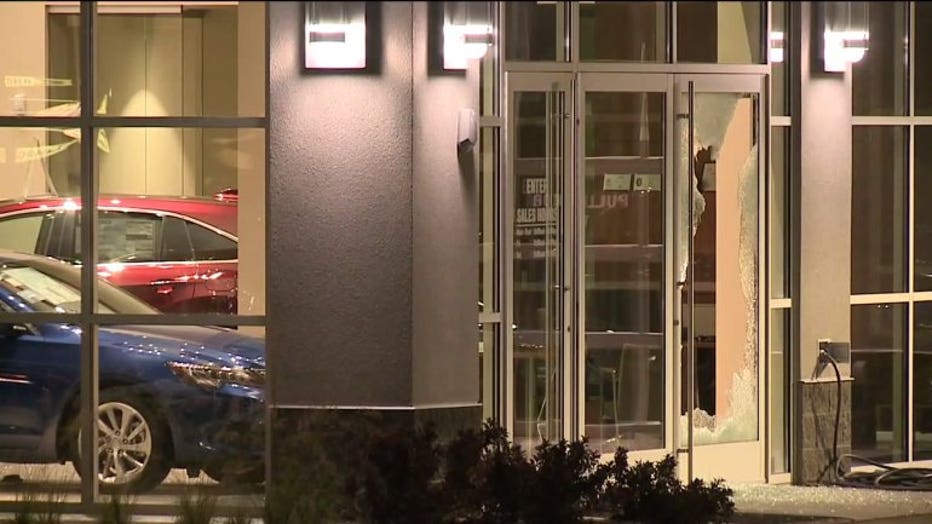 It's unclear at this point whether the break-ins in Brookfield and West Allis are connected.

Monitor FOX6 News and FOX6Now.com for updates on this developing story.