Police find guns, 4-year-old boy in car after alleged drunk driver hit 2 vehicles head-on


OAK CREEK -- Police say a man was drunk and driving on the wrong side of the road, and he hit not one but two vehicles head-on -- one of them a squad car. And that's not all. Police say his four-year-old son was in the back seat.

It happened just after midnight Sunday, October 8th.

911 caller: "There is a vehicle going the wrong way in the opposite lane."

911 caller: "There is a reckless driver."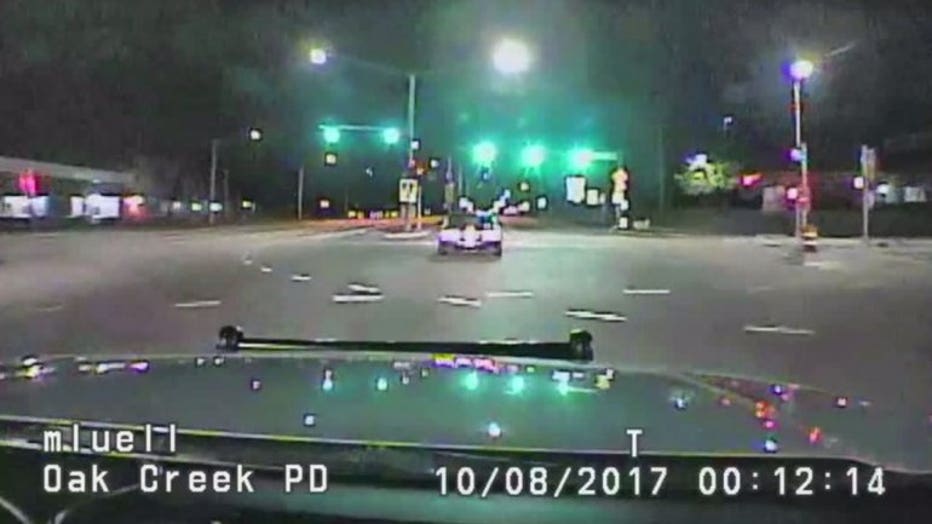 Officer Daniel Gitzlaff with the Oak Creek Police Department didn't have to go far to find him. On westbound Ryan Road, the suspect vehicle struck another.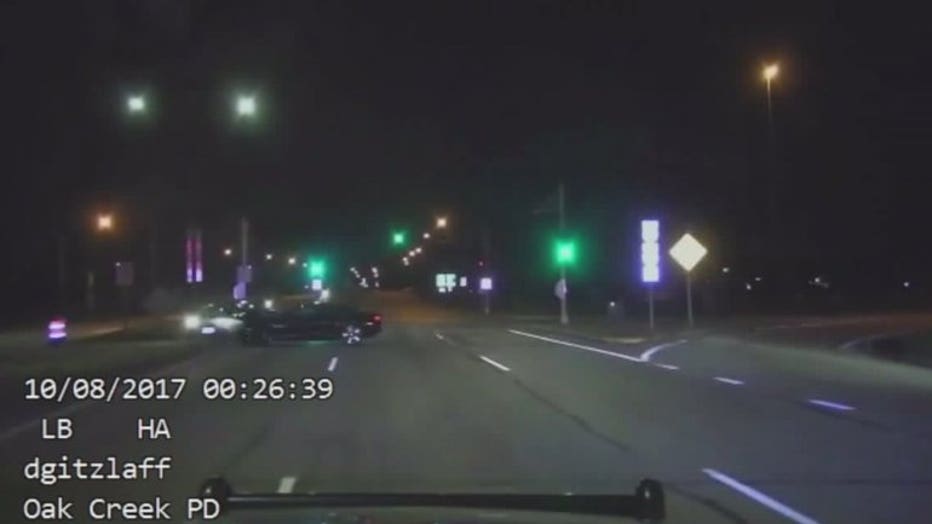 Officer Gitzlaff gave chase, as Officer Mike Luell raced towards the scene, only to become a victim himself, when the suspect vehicle struck his squad.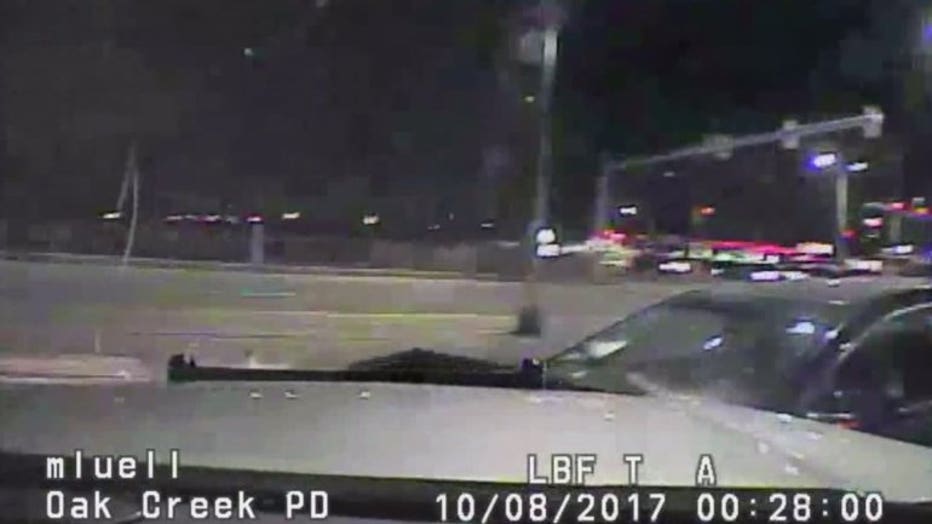 With the suspect vehicle inoperable and surrounded, the driver complied with officers' commands. As they approached and opened the door, they found the suspect's four-year-old boy in a booster seat.

"Please look after my son. He's like, crying," the suspect says in the dash cam video.

"Everything is going to be OK. We're going to take care of you. You're a big boy," an officer says in the dash cam video.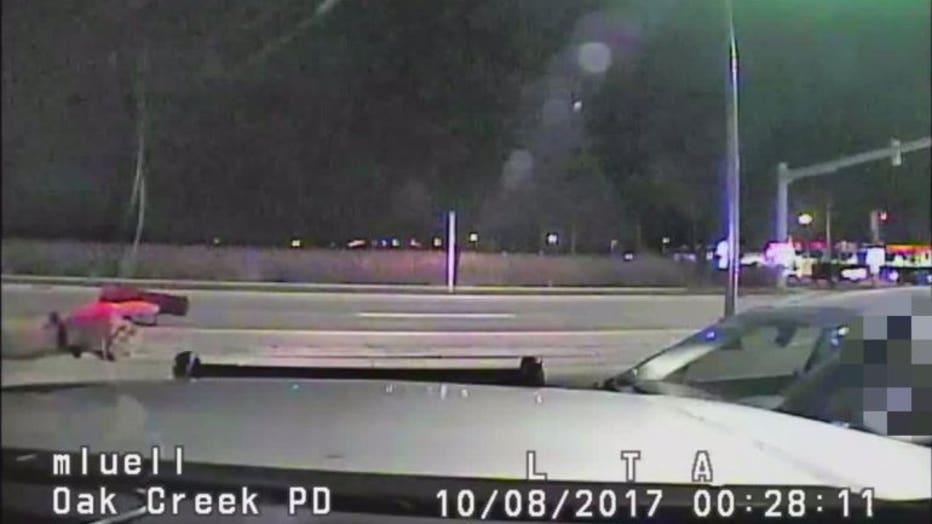 Additionally, police say a gun was found in the suspect's front pocket, and another loaded weapon was located in the glove compartment. Police said the suspect doesn't have a concealed carry permit.

"I didn't mean it. Did I really hit you?" the suspect says in the dash cam video.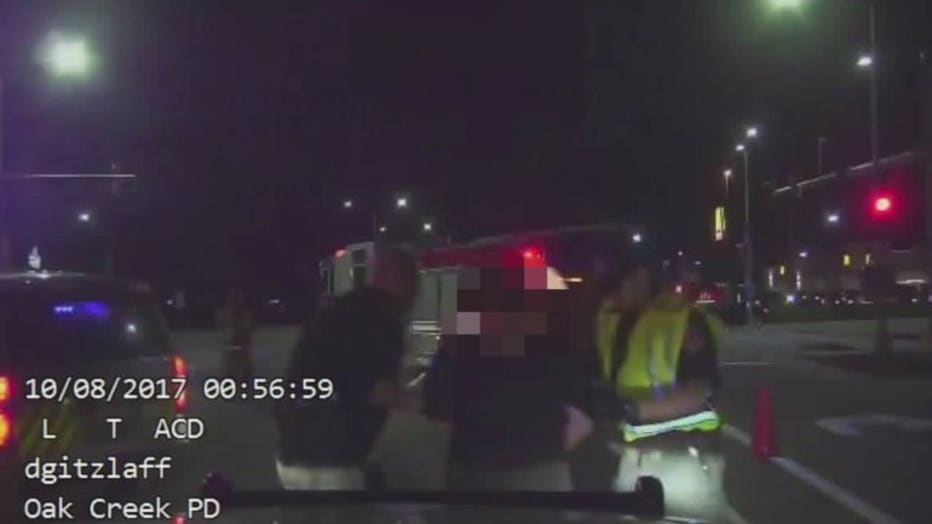 As the officers conducted a field sobriety test, the damage became clear, after two vehicles were struck head-on and a light pole was destroyed.

Amazingly, no one, including the child, was hurt.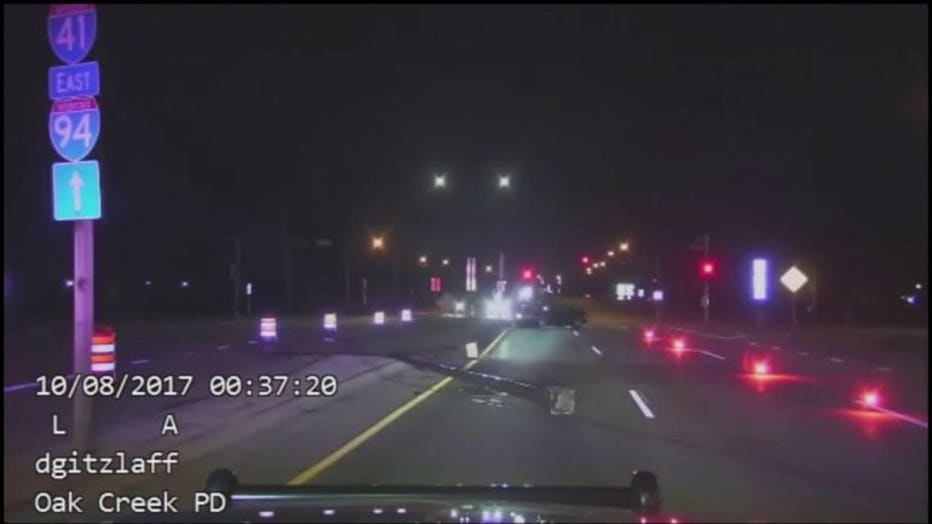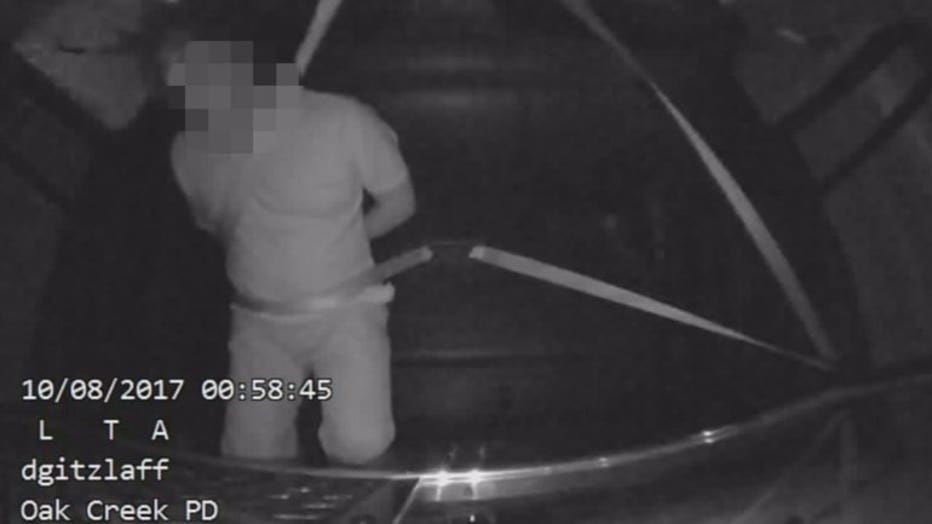 Police say the suspect told them he was coming from is divorce attorney's house, and a preliminary breath test returned a reading of .21. He's now facing a slew of criminal charges, which haven't yet been formally filed.