Police cuff lawmaker as he tries to defuse tension: "You saw me with my face on the concrete"
MILWAUKEE — One of the nearly dozen people arrested near 44th and Auer in Milwaukee on Tuesday night, August 30th was an elected official. That state representative tells FOX6 News he was released once police realized who they were detaining. Rep. Jonathan Brostoff (D - Milwaukee) says he was talking with members of the community in the Sherman Park neighborhood about 10 p.m. Tuesday. He was in the area to talk to people that had gathered -- and tried to calm the situation. Brostoff says he tried to record the arrest of his friend -- and that is when he found himself in handcuffs. FOX6 cameras captured Brostoff face down on the pavement. Officers arrested him when police say, for the second time that evening, they had to break up a large group that had gathered in the area.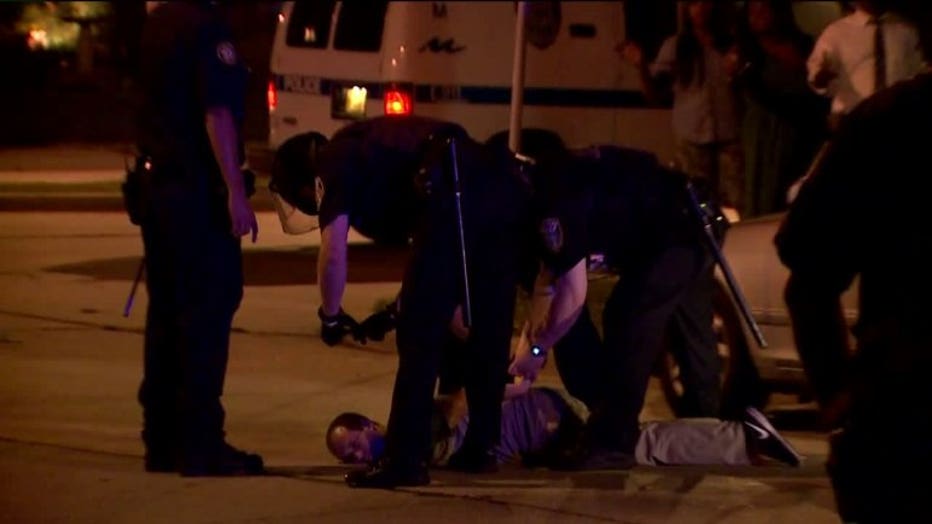 "I kept saying to them, 'I know this is your job. I don't hold anything against you. It's a tough job that I wouldn't want and we're gonna figure this out.' And that's what I kept saying," Brostoff said. Milwaukee police say they dispersed the gathering at a memorial for Sylville Smith because neighbors have been complaining about the large groups.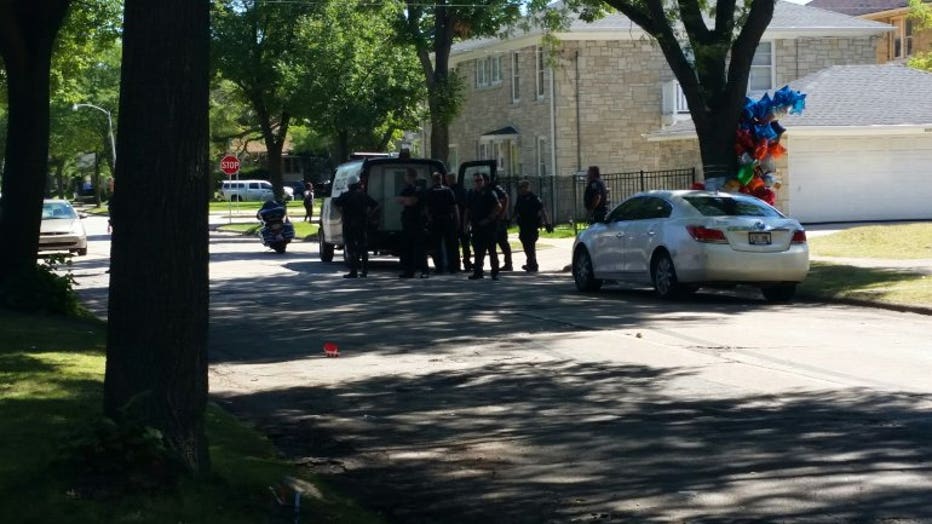 Police out near memorial for Sylville Smith near 44th and Auer in Milwaukee on Wednesday, August 31st
Brostoff said he is well aware of those concerns and the complaints about some in the group being hostile. "Yes, I get the same energy put my way 100%. I usually bring some gum with me, try to de-escalate, try to chat with people," Brostoff said.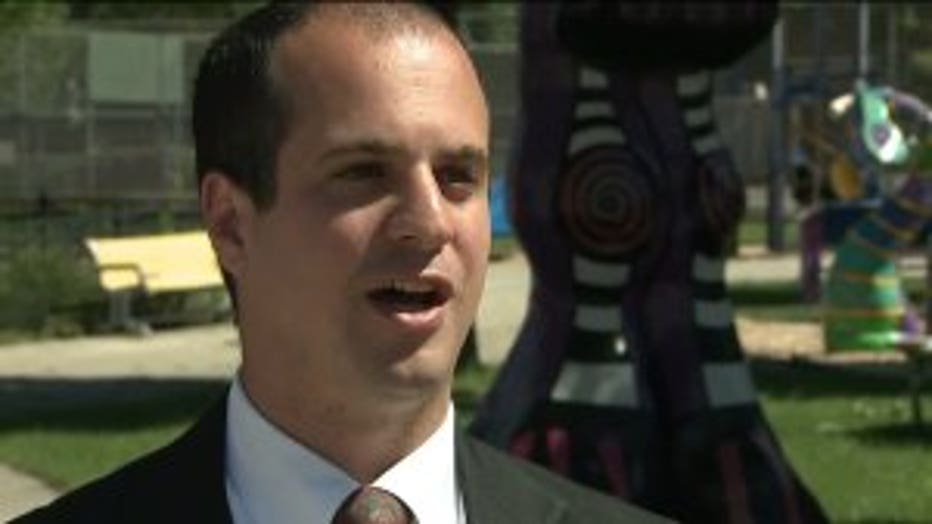 MPD said Brostoff and an ACLU observer were arrested after police tried to break up a confrontation between a resident and the group. A police spokesman said, unlike other elected officials and community leaders, Brostoff and the ACLU rep did not identify themselves to police. "I saw my friend get taken down in a very violent manner. I went to go record it, and I took out my phone and started recording and I was kind of tossed to the ground and you saw me with my face on the concrete," Brostoff said.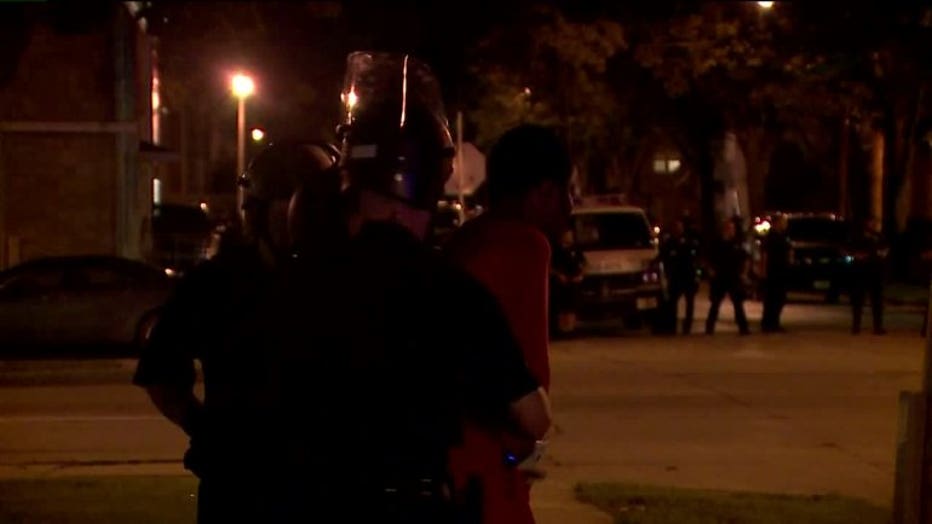 Arrests made near 44th and Auer
In the video, you hear a bystander yelling at police who they have arrested. A police spokesman said the officers' actions are being reviewed. "Milwaukee Police are investigating the circumstances surrounding these arrests to ensure proper procedures were followed," wrote Sgt. Tim Gauerke.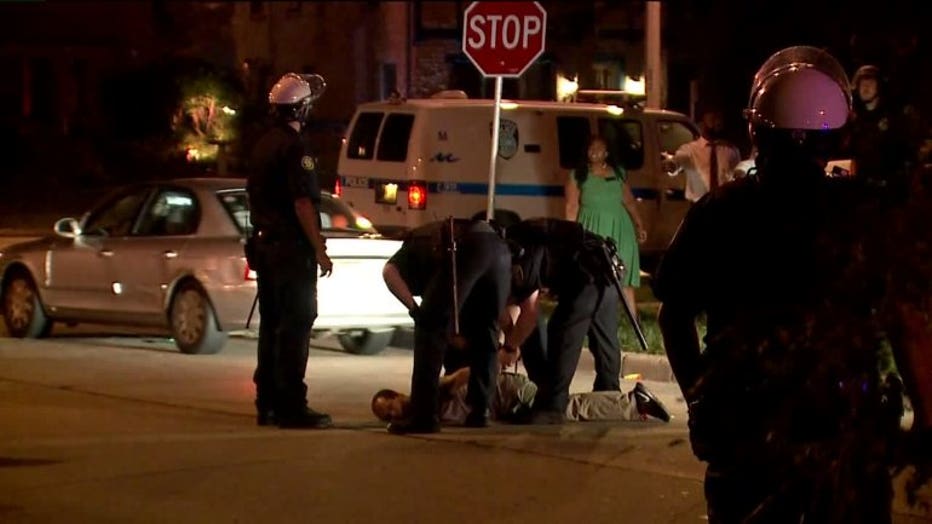 "We all want what's best for everyone. We just need to get there, work together, and we need to focus on preventive, not punitive," Brostoff said. In a statement on Wednesday afternoon, the ACLU of Wisconsin condemned Milwaukee police for the arrests. "The Milwaukee Police Department has once again demonstrated its preference for occupation, excessive force and belligerence over genuine engagement, civil dialog, and de-escalation," wrote legal director Larry Dupuis. The ACLU confirmed that Jarrett English is the observer who was arrested Wednesday and attributed a statement to him as well. "It was embarrassing and dehumanizing, and I did not feel that I was being treated with the dignity and respect that should be afforded any individual," English said, "But I was mostly thinking about all of the young people this happens to every day who don't have anyone to call to get free.  We cannot continue doing this to our people.  It has to stop." At the scene of Smith's shooting Wednesday, some relatives who had gathered once more said they heard police plan on taking down the memorial - something Gauerke denied in his statement. "It should be noted that rumors about the Milwaukee Police Department's efforts to remove the roadside memorial are completely false," Gauerke said. Brostoff said he has yet to speak with anyone from MPD since he was released.