Police: Cousin's employee who fired at armed robbery suspects ordered into DA's Office
MILWAUKEE -- Milwaukee police are investigating an armed robbery and shots fired incident that happened at the Cousin's Subs restaurant near 76th and Burleigh. The incident happened around 11:00 a.m. Monday, June 20th.

Officials say two suspects entered the restaurant and pointed a gun at employees. The suspects then stole money from the safe and fled.

One of the employees followed the suspects and fired shots at them.

The suspects were not hit -- and Milwaukee police continue their search for them.

Police tell FOX6 News the Cousin's employee who fired in this case will be ordered into the Milwaukee County District Attorney's Office for endangering safety by use of a dangerous weapon.

A spokesman for the Milwaukee Police Department said this in a statement to FOX6 News:

"Whether or not someone is ordered into the DA's Office varies on a case by case basis and is also dependent on the totality of the circumstances. "

Christine Specht, president and CEO of Cousin's Subs issued this statement to FOX6 News:

"We can confirm that earlier today, June 20th, two men entered our Cousins Subs location at 76th and Burleigh and carried out an armed robbery. In response to the robbery, one of our employees followed the suspects outside and fired his personal firearm. The employee acted contrary to our policy, which states that all staff are prohibited from having possession of a weapon while on company property or while on company business. We are fully cooperating with the Milwaukee Police Department as they continue their investigation, but want to stress that the security of our staff and guests is of upmost concern and we are grateful that no one was injured in the incident. We are providing support to the staff involved to ensure their health and well-being following this incident."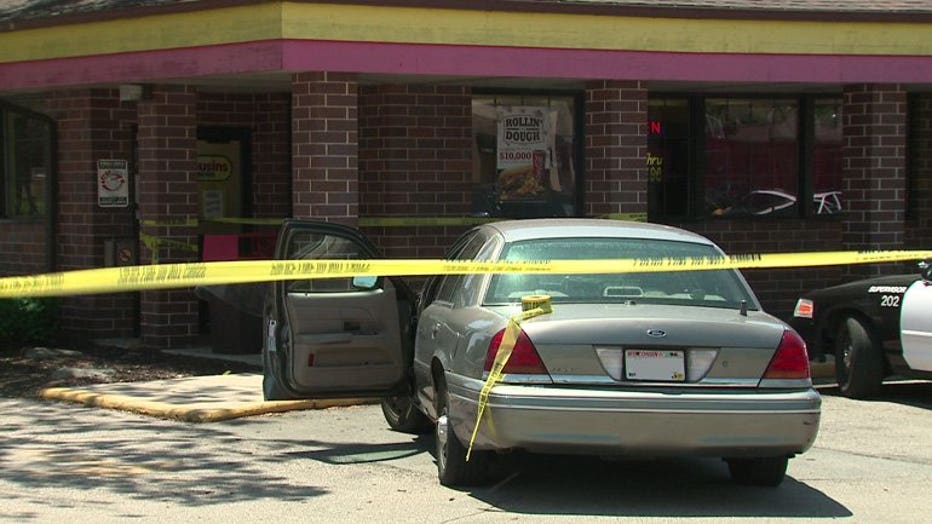 Shots fired incident at Cousin's restaurant


Monitor FOX6 News and FOX6Now.com for updates on this developing story.