Police chases up 130% in 2015 in Milwaukee despite so-called 'no pursuit' policy


MILWAUKEE — The Milwaukee Police Department has gotten a lot of heat for its so-called "no pursuit" policy. Critics have said the city needs more police chases to drive down crime, but as the FOX6 Investigators have found, there were more police pursuits in 2015 than there have been in more than a decade.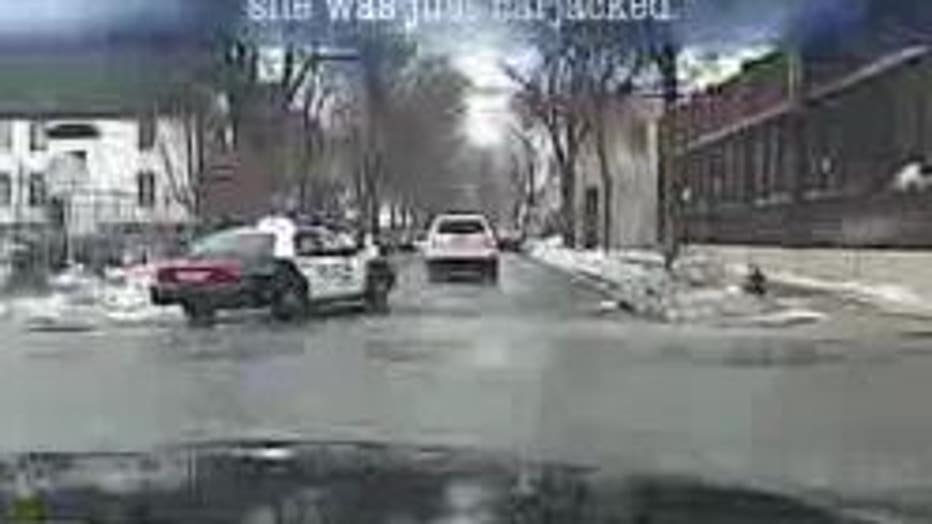 Milwaukee police chased 232 cars in 2015, up from 98 in 2014, according to DOT records.


In January 2016, Karen Vega, who had just moved into a new neighborhood on the south side of Milwaukee, was carjacked in front of her children.

She says she was approached by four teenage boys. One pushed her to the ground and demanded her keys.

"They just stole my car right in front of my house," Vega told an emergency operator. "They just pushed me. I was getting out of the car. It was like five guys."

Her neighbor tried to chase the stolen car. His description of the vehicle helped police find the car -- which did not pull over immediately.

Dash cam video shows Milwaukee police chasing the vehicle down North Avenue, in the rain, at speeds over 70 miles-per-hour. The video shows police driving the wrong way through traffic and down alleys, before eventually catching up to the suspects.

"They're basically playing a real-life version of Grand Theft Auto," Milwaukee Police Chief Edward Flynn said.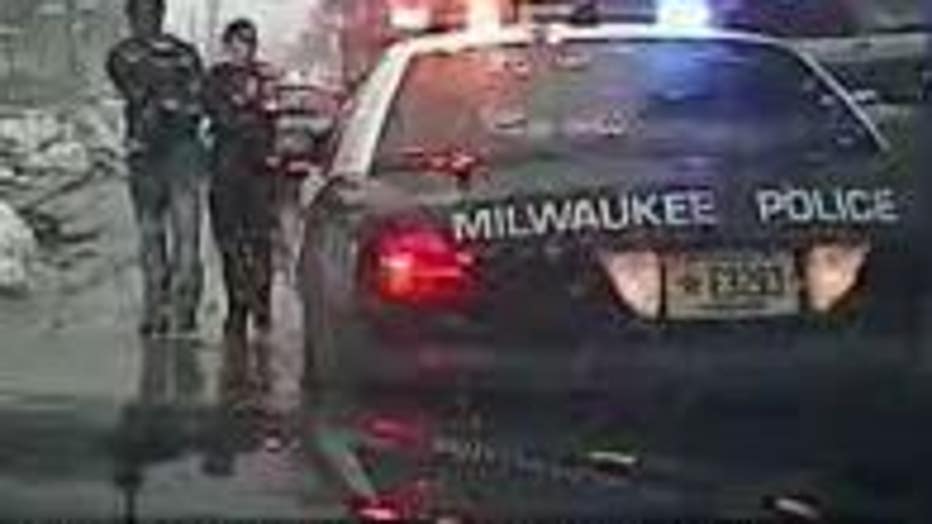 A January carjacking leads to several arrests. Police pursued the vehicle in the rain at 70 mph on crowded streets.


The teens were eventually caught and arrested.

In this particular case, police were allowed to chase because they suspected one of the teens had a gun -- which meant they weren't just going after a stolen car, they were going after suspects who had potentially committed an armed robbery.

It might not seem like a big difference, but  it is to Chief Flynn.

"Unless we know that driver has committed an act of violence or is in a car that was used in an act of violence, then we shouldn't chase it just because it's stolen," Flynn said.

Chief Flynn, worried about the safety of the public and his officers, changed the pursuit policy in 2010 when four innocent bystanders were killed in high-speed pursuits.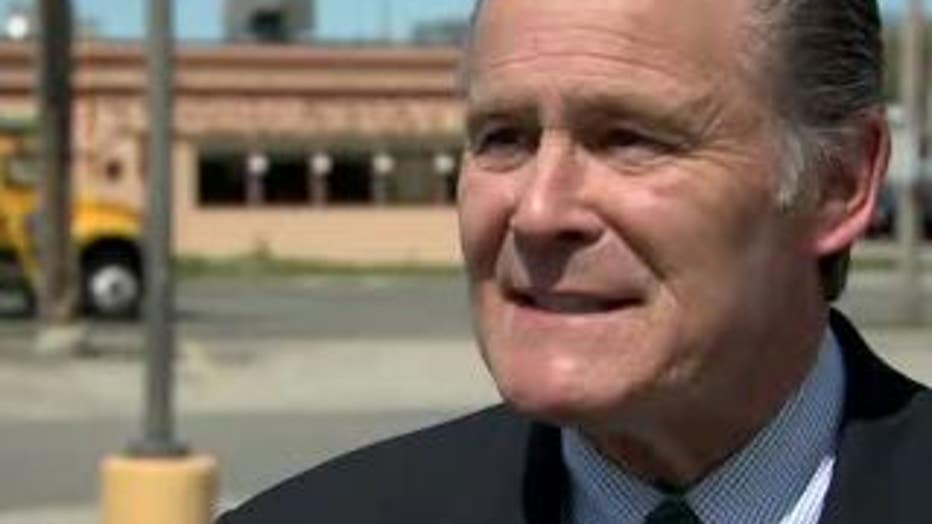 Alderman Bob Donovan says MPD's pursuit policy makes Milwaukee less safe.


Since then, police have only been allowed to chase fleeing drivers if they have probable cause to believe someone in the car is committing a violent felony.

The policy has provoked strong criticism from other city leaders, like Alderman Bob Donovan.

"Now the genie is out of the bottle," Donovan says. "The bad guys know they are not going to be chased for the most part. I believe the policy has sadly created a less safe city. It has given the criminals a green light to do what they want to for the most part, and get away with it."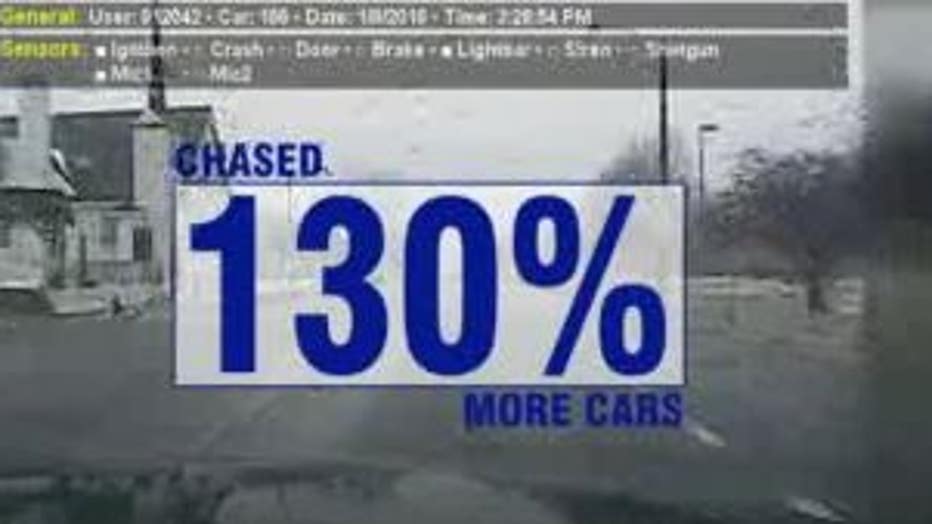 State data provided by DOT shows Milwaukee Police are chasing more cars.


But statewide data shows there were a lot more drivers last year who didn't get away with anything.  A database of police pursuits obtained from the Department of Transportation shows that, for the first few years after Milwaukee police changed its pursuit policy, the number of chases did go way down.

But in 2015 the numbers shot up -- way up.  Last year, Milwaukee police chased 130 percent more cars compared to the year before, according to state data. That was more chases than in any single year since 2002.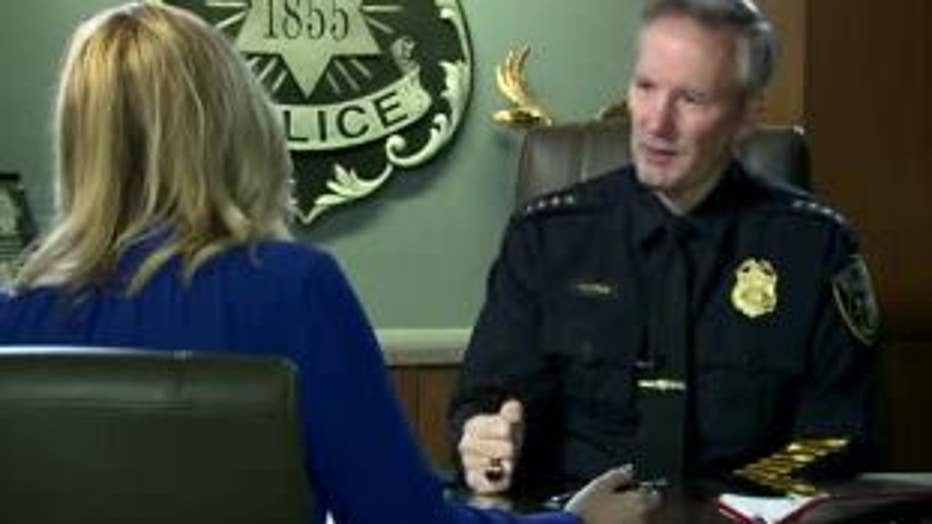 Milwaukee Police Chief Edward Flynn says his officers do pursue stolen cars, but they must have probable cause to believe the vehicle was used in a violent felony.


"It's not that we can't pursue them. We do. If that car has been used in a violent crime, it has been taken, for example, in a carjacking, we certainly can pursue," Flynn said.

As of April 2016, MPD says officers have chased more than 100 cars already.

It's not that they've stopped pursuing, Flynn says, it's just that they are being more deliberate about who they go after.

"Cops are making arrests. Lots of arrests. But until the juvenile justice system starts treating this seriously, I am afraid we are going to continue to have accidents and injuries caused by these reckless young drivers," Flynn said.

In the January 8, 2016 chase, only one of the teens got in much trouble. Elton Poe had turned 18 years old a month earlier. He now faces felony charges, but his friends were charged in juvenile court with operating a car without the owners consent.

"It's a minor offense," Flynn said. "And if it's juveniles, they're home before the paperwork is done."

MPD says the number of police pursuits has risen dramatically in the last year because officers have been encountering more cars that have been used in violent crimes.