Police: Arrest made in sexual assault of 10-year-old girl


MILWAUKEE (WITI) -- Milwaukee police arrested a suspect matching the description of the suspect wanted for a December 16th sexual assault of a child on Milwaukee's South Side.  According to police, a 26-year-old man was taken into custody on Wednesday, December 17th in a residence near S. 12th Street and W. Madison Street.

Neighbors are still shocked by the sexual assault but say they'll sleep soundly tonight after hearing of the arrest.

"It broke my heart. I said to myself, a 10-year-old baby, she's still a child. I felt so bad, I fear for my nephews, my grandchildren and all that," said Sandra Colon, lives in neighborhood.

Officials say the girl was approached around 8:45 a.m. Tuesday, December 16th  by a suspect and pulled into the back yard of a home near S. 15th Place and W. Orchard Street. That's where she was sexually assaulted. Witnesses say the suspect even threatened to kill the girl before forcing himself on her.

Luciana Gonzalez' daughters were also walking to school that morning.

"I feel bad because my girls seen her crying and everything out there," said Gonzalez.

Once Gonzalez heard about the attack she kept her girls home from school.

"Because I was scared that the guy would do that to them," said Gonzalez.

Late Wednesday, December 17th, officials released a photo of the man they suspect is responsible for the crime.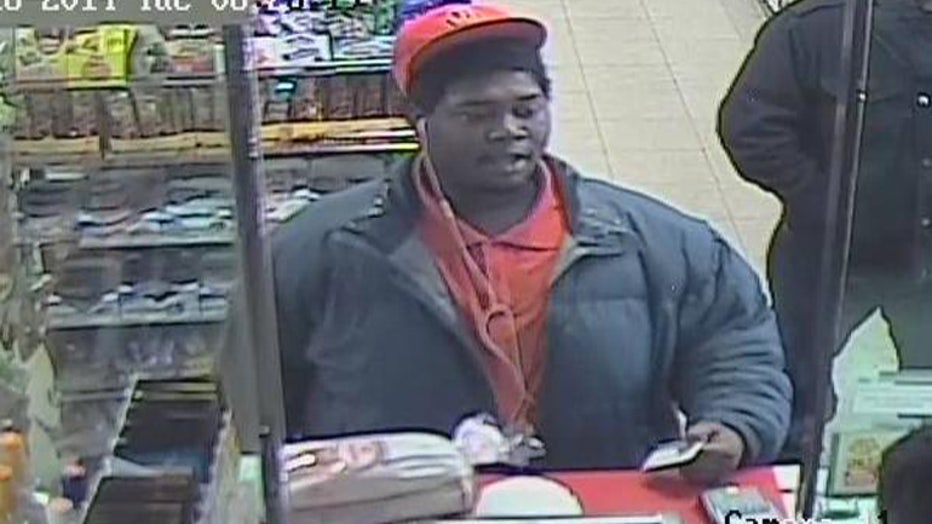 Possible suspect in assault of 10-year-old girl


Residents living near 15th Place and Orchard say that is the man who forced himself on a ten-year-old girl.  Witnesses say the little girl was walking alone to school when she was pinned down by the suspect. The suspect had his pants down.

When Wendy Diaz heard the girl's screams, ran after the man and injuring her knee in the process.

Diaz and others say the suspect is no stranger to the neighborhood.

"He's a predator and he's stalking the little girls around here.  He's been seen outside the school watching the children going to school in the morning," said Diaz.

Surveillance photos released by Milwaukee police on Wednesday night match the description residents have provided officers.

Witnesses say the suspect in his late teens, 5'11" and about 300 lbs. He was wearing a bright red baseball cap, a dark-hooded jacket and dark pants.

There is no word on if or what the man has been charged with.

The investigation is ongoing.

FOX6 News will continue to update this story as more information becomes available.