Police: 3 suspects sought in robbery of Milwaukee business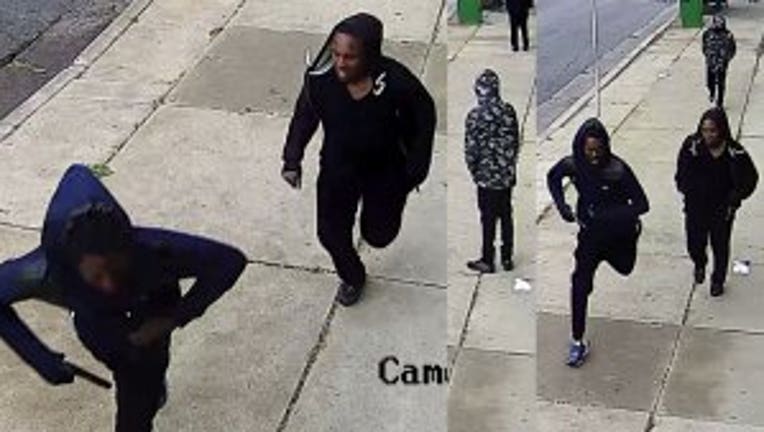 article
MILWAUKEE -- Milwaukee police need your help identifying three suspects wanted for a business robbery and reckless endangering safety incident which occurred near Holton and Burleigh on Saturday morning, Oct. 27.

The three suspects are described as the following:

Suspect #1: Male, black, with facial hair, wearing a dark blue hooded jacket with black patches on the top of the shoulders and black trim on the hood opening, and a logo on the left chest area, royal blue tennis shoes with a white logo on the tongue and white trim on the sole and dark pants. He was armed with a dark pistol.

Suspect #2: Male, black, clean-shaven, wearing dark pants, a dark shirt and a dark  zip-up type hooded jacket or sweatshirt with white cinch strings on the hood.

Suspect #3: Male, black, wearing a gray and black camo patterned hooded jacket, dark pants and black tennis shoes.

PHOTO GALLERY



Police said as the suspects arrived in front of the business shortly after 9 a.m., Suspect #1 entered the store while Suspects #2 and #3 remained outside as look outs. After the robbery, all three suspects ran eastbound and then north through yards out of the camera view.

Suspect #1 entered the business, displayed a handgun and demanded money. The victim informed the suspect that there was no money in the drawer. The suspect then demanded that the victim open the safe. The victim informed the suspect there was no money in the safe either. The victim was escorted to the rear of the store, where he fled from the back door of the business. The victim observed an employee from the store in the rear of the business and informed the employee that the store was just robbed. The store employee chased the suspects and the suspects fired a shot at the employee at which time the employee stopped chasing the suspects.

If you have any information, you are urged to call 414-935-7360.