Police: 17-year-old charged after Jakeem Sims shot in the head during drug deal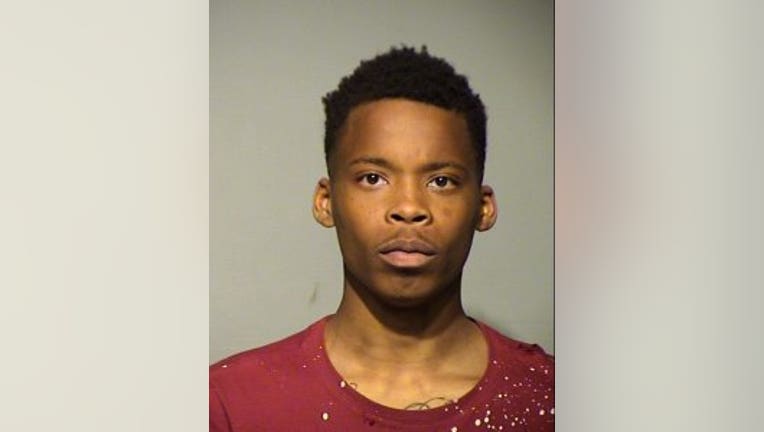 article


MILWAUKEE -- A Milwaukee teen has been arrested and charged after police say he fatally shot 18-year-old Jakeem Sims during a drug deal on Milwaukee's north side.

17-year-old Demonte Fischer-Hamilton faces one count of first degree reckless homicide, as party to a crime, with use of a dangerous weapon.

At around 3:30 p.m. on Saturday, October 28th, police responded to the area of 19th and Eggert to investigate a shooting. At the scene, police said there was a basketball in the middle of the alley along with "six spent shell casings and what appeared to be a bullet fragment." Officers found a two-door vehicle that had apparently crashed into a tree nearby. In the vehicle, the officers found "a large amount of blood." The driver, Sims, was later pronounced dead at the hospital.

PHOTO GALLERY



Prosecutors say three people at the scene said they were in the car with Sims when he was shot -- one of them a 17-year-old drug dealer and the other a 15-year-old.

According to the criminal complaint, Fischer-Hamilton and a friend were on their way to meet the four people in the vehicle to purchase two ounces of marijuana for $440 near 19th and Villard. The 17-year-old in the car with Sims said they were using a social media app and a flip phone to arrange the drug transaction. The drug buyer instructed him and the others in the car to be on the lookout for two men, one of whom would be carrying a basketball.

The complaint says Sims drove to meet them in the alley near the area. The two men approached the vehicle and prosecutors say Fischer-Hamilton pulled out a pistol from his jacket pocket, stuck it in the window, and said," Give me everything!" Sims attempted to leave the scene but as he was doing so, he was shot. The car the crashed into a nearby tree.

Investigators were able to recover a phone from the car and that helped them track down Fischer-Hamilton.

He was arrested on November 3rd.

Fischer-Hamilton made his initial appearance in court on November 9th. Probable cause was found for further proceedings, and a preliminary hearing was set for November 17th.

Cash bond was set at $135,000.