Police: 1 dead, 1 wounded after double shooting at gas station near 37th and Vliet


MILWAUKEE -- Gunfire erupted overnight at a gas station on Milwaukee's west side. The shooting left one man dead and another injured.

Police and loved ones of the victims are hoping that surveillance footage helps identify and catch the gunman who remains unknown and on the run.

Around 1:45 a.m. on Friday, Feb. 21, security cameras at the gas station near 37th and Vliet show a man walk up to a silver Nissan parked at the pump. The man appears to briefly speak with the driver before getting into the back seat. Two minutes later, the man reopens the back door and stands in the doorway for a few moments before the car suddenly takes off.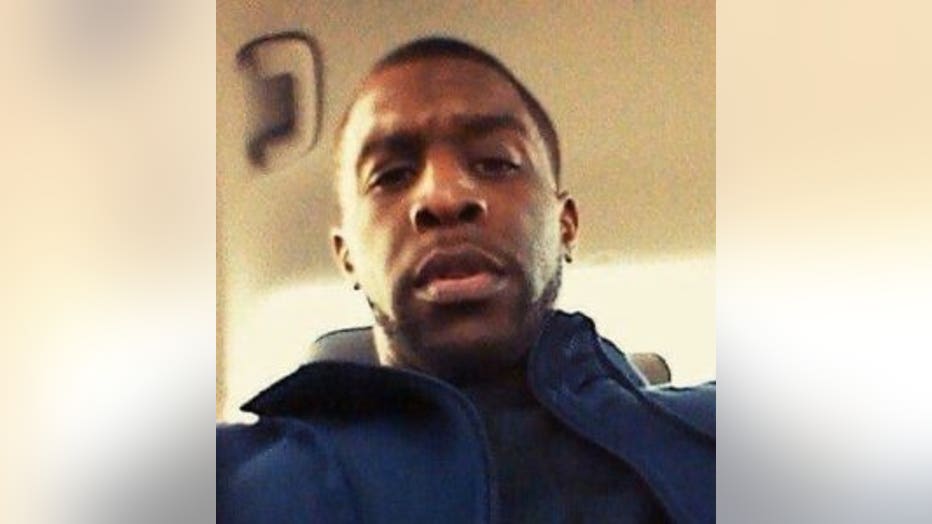 While it's hard to tell from the video what exactly transpired, Milwaukee Police Inspector Daniel Thompson said the man in the back seat shot at the driver and his front-seat passenger.

"The front passenger suffered a fatal gunshot wound. The driver suffered a non-fatal injury and is being treated at a local hospital regarding his injury," said Thompson

The Milwaukee County Medical Examiner's Office has identified the passenger killed as Montreal Pate. Family and friends shared the 32-year-old Milwaukee resident's photo.  Meanwhile, police said the gunman fled the scene.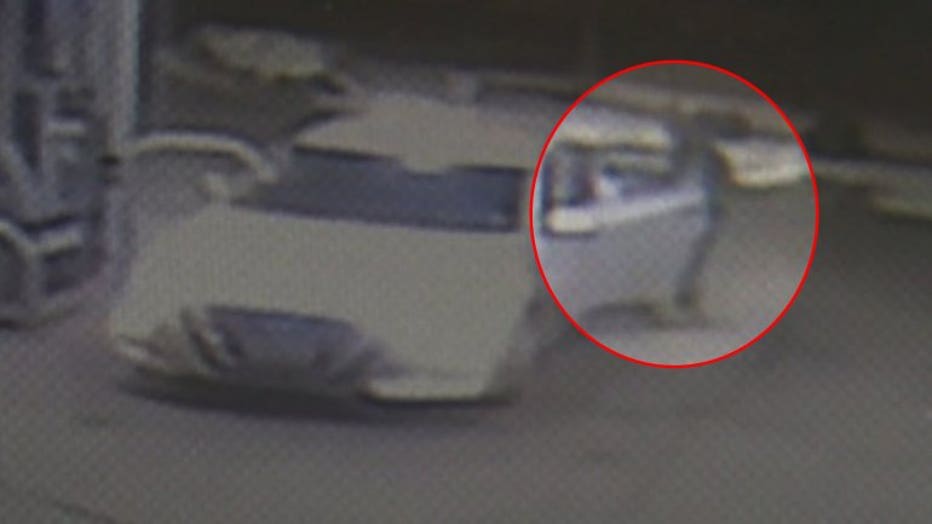 Double shooting near 37th and Vliet in Milwaukee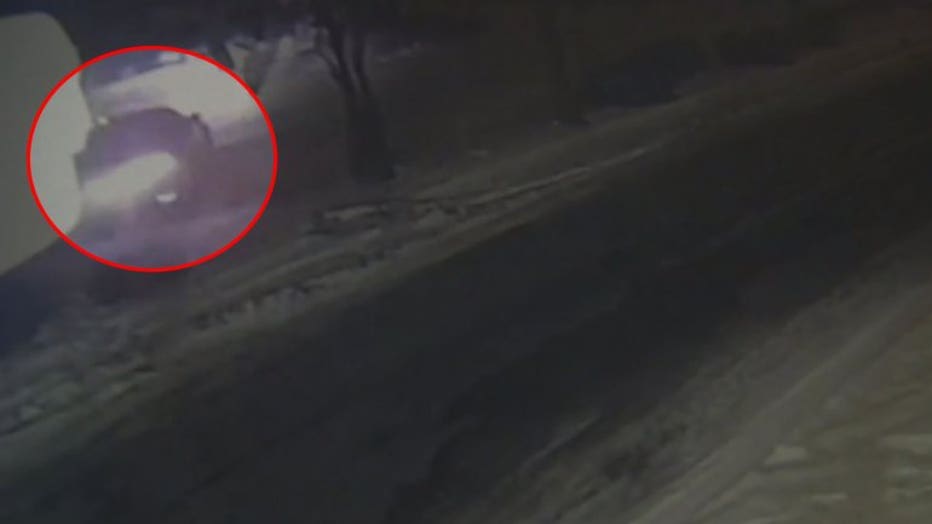 Double shooting near 37th and Vliet in Milwaukee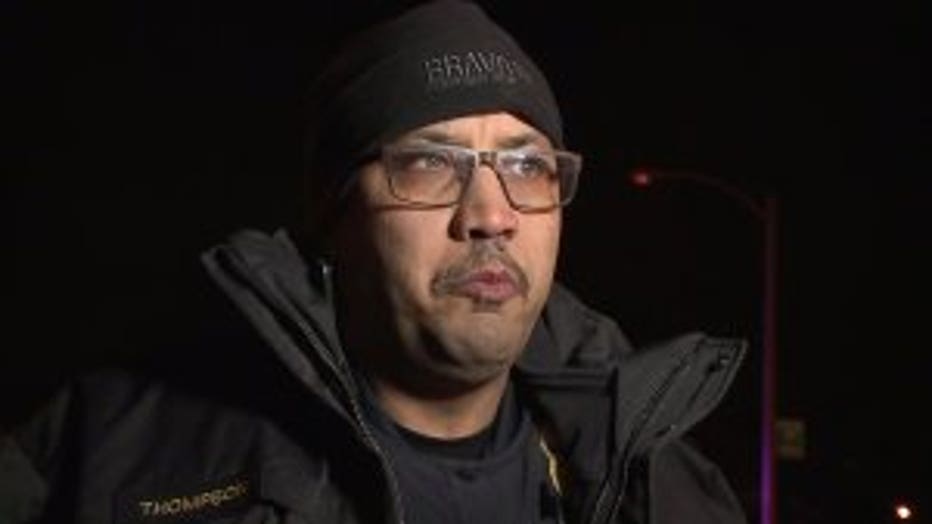 The video goes on to show the suspect -- wearing a black sweater jacket and blue jeans -- running in the opposite direction as the car, holding what looks like a gun in his right hand. Another camera angle captures the Nissan driving around the side of the gas station, ultimately crashing into a tree.

Family and friends of Pate are planning a vigil at the gas station Friday evening. The 38-year-old driver has not been identified. Anyone with information is urged to contact Milwaukee police at 414-933-4444.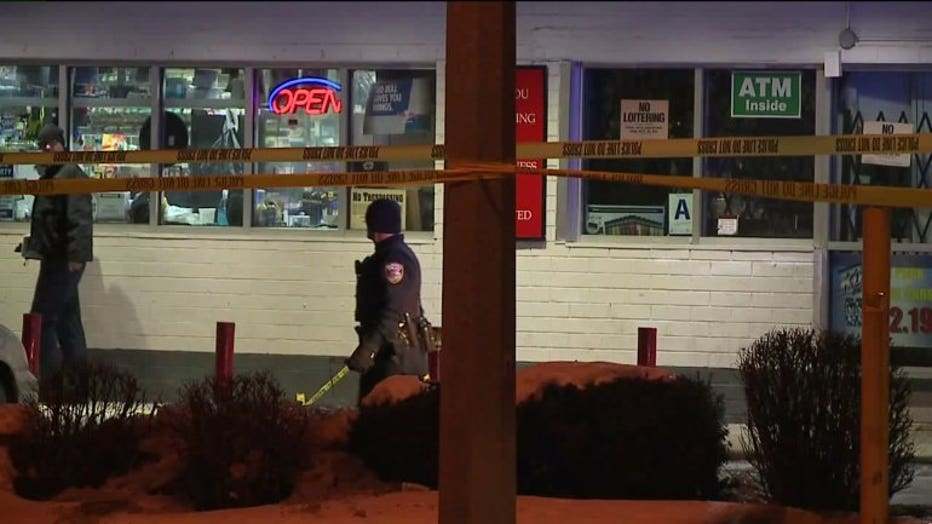 Double shooting near 37th and Vliet in Milwaukee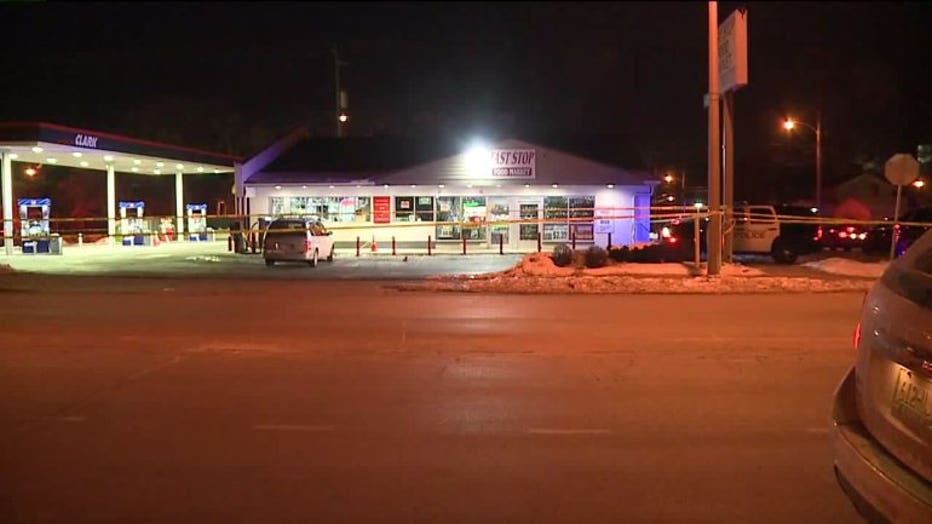 Double shooting near 37th and Vliet in Milwaukee