'Please slow down:' Funeral held for sisters killed in hit-and-run crash 'now born into eternal life'


MILWAUKEE -- A visitation and funeral were held Monday, Nov. 4 for Alisa and Amea Gee, ages 6 and 4.  The two sisters were killed in a hit-and-run crash that happened on Oct. 24 near 22nd Street and Center Street. The girls' cousin, Drevyze Rayford, 10, was hurt in the crash.

A visitation was scheduled for 10 a.m. at Jerusalem MBC at 2505 W. Cornell Street in Milwaukee -- with a funeral scheduled for noon. Mourners were encouraged to see the service as a birthday celebration for the girls -- symbolizing their birth into eternal life.

Family, friends, and community members filled the church, working to process the heartbreaking loss of these two young sisters who had their whole lives ahead of them.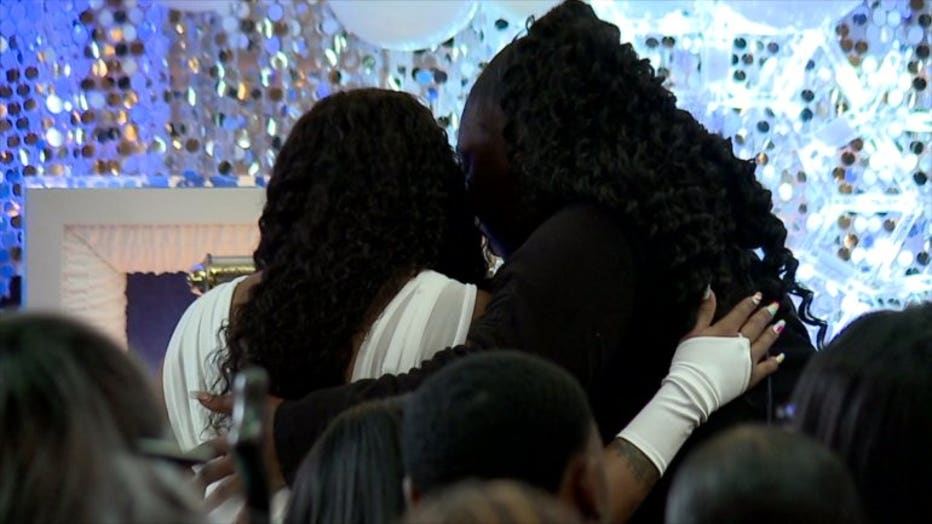 "They weren't able to grow up to maybe be a doctor or a teacher, so it's a sad loss," said Sharon Johnson, former teacher.

Johnson remembered the girls' unique personalities.

"Charming, vibrant, pleasant," said Johnson.

"It's just a sad day to see the family in that kind of anguish they're in," said Michael Adams, family friend. "Our community needs to band together and pray for each other."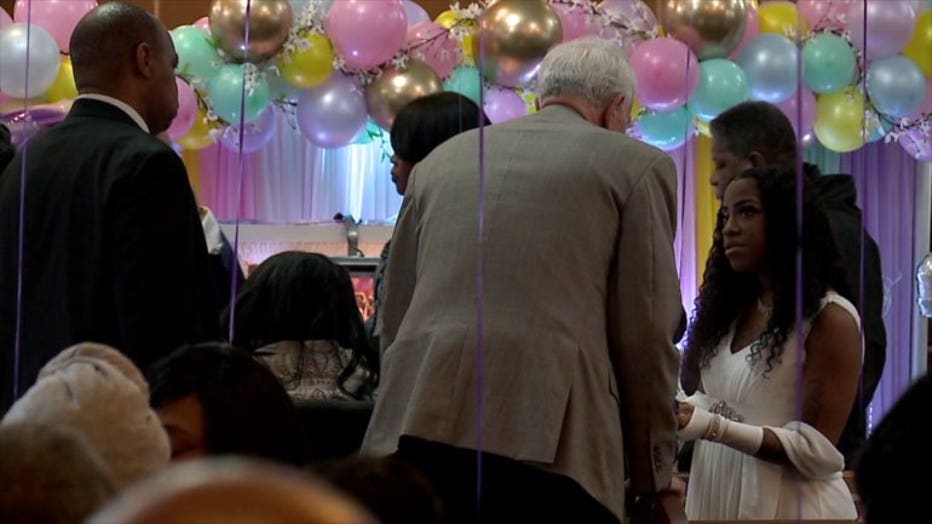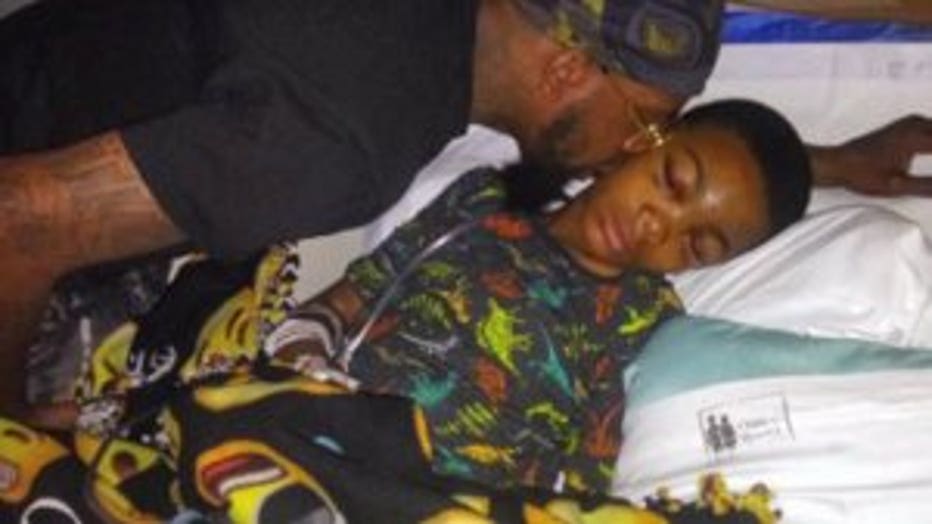 The church was decorated with unicorn balloons and characters from Disney's Frozen. The service included music and touching words from loved ones.

"I was as lucky as I could be. The world's best goddaughters belonged to me," said the girls' godmother.

The three children, Alisa and Amea Gee and their cousin, Drevyze Rayford, 10, were walking home Thursday evening, Oct. 24 when a driver ran a red light at 22nd and Center and struck all three children before driving away.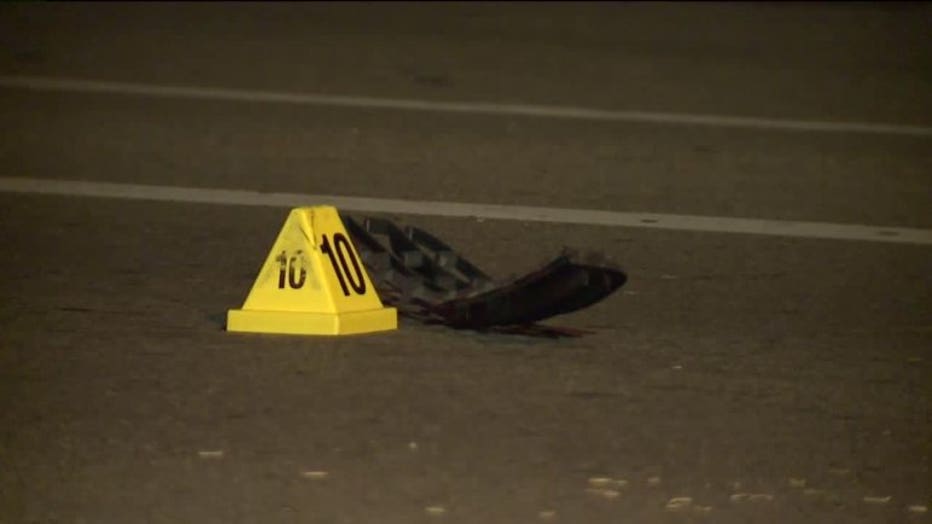 Hit-and-run crash scene near 22nd and Center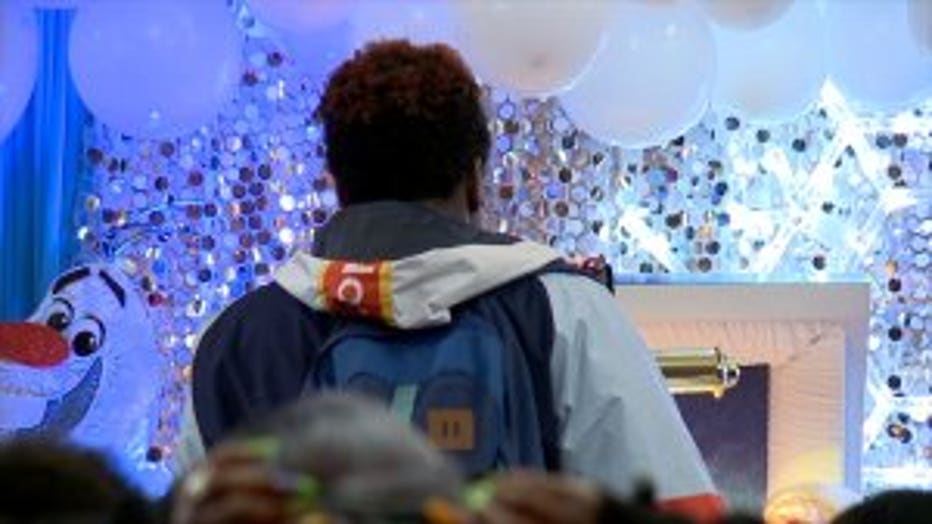 "This is just a tragic, tragic, tragic aftermath of crazy driving," said Mayor Tom Barrett. "Two little angels lost their lives."

"Slow down," said Johnson. "Please slow down. Where are we going in a rush? Slow down."

Charges were filed Friday, Nov. 1 against Daetwan Robinson, 19.

Prosecutors said the striking vehicle was speeding in the bicycle lane -- passing vehicle stopped at the intersection to allow the children to cross. The kids were hit as they walked home from a nearby playground. A piece of the bumper was recovered at the scene, and the next day, police got an anonymous tip. That tip led them to a home near 13th Street and Burleigh Street, where a search warrant was executed.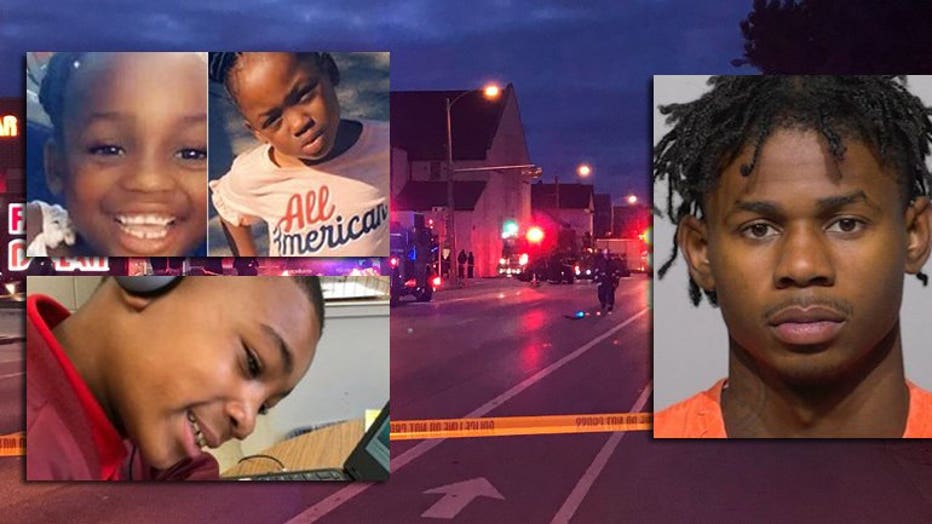 Prosecutors said the striking vehicle, a Saturn Aura, was found in that garage, and it had been partially painted black with spray paint. That piece of bumper recovered at the crash scene fit the vehicle exactly. Prosecutors said Robinson spoke with someone through social media after the crash and indicated "I got in a car accident," admitting he "hit the three kids" and he had made "a rookie mistake." A preliminary hearing was scheduled for Nov. 8.

This GoFundMe.com account was set up in Alisa and Amea Gee's honor.

This GoFundMe.com account was set up for 10-year-old Drevyze Rayford.