'Please grab my baby:' Roman Electric employees rescue man, child from burning home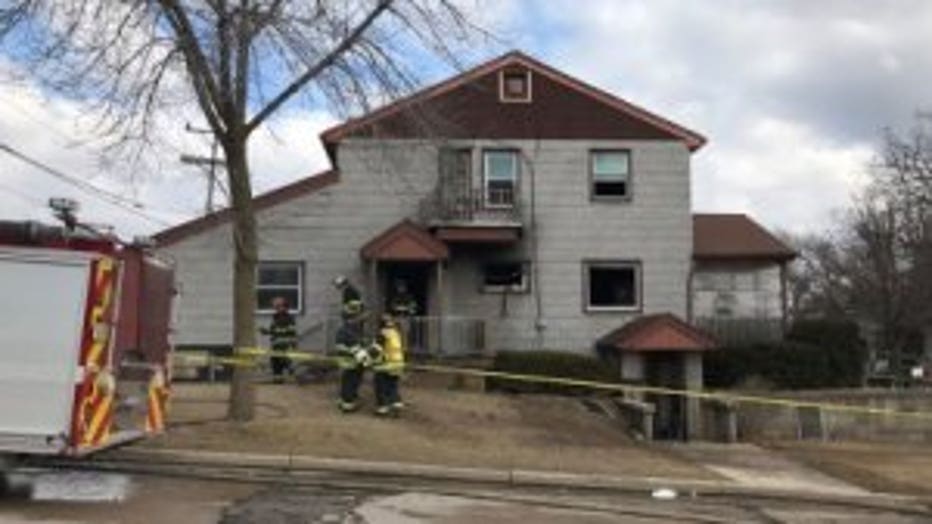 Fire near 70th and Dickinson


MILWAUKEE -- A Milwaukee father and his 1-month-old daughter were rescued Monday, March 12 by Roman Electric employees who were in the right place at the right time. The man, 48, said two things helped save their lives -- smoke alarms and the kind gesture of strangers.

Angel Suarez said he didn't see the crackling flames or hear the fire trucks coming for his home. What he heard was a faint beeping sound.

"It was getting louder and louder and got up and seen the smoke detector blinking," said Suarez.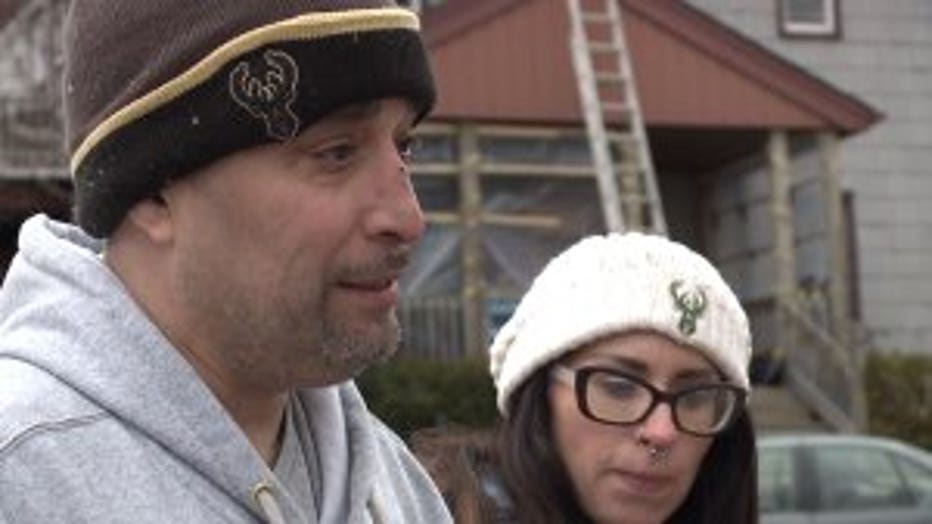 He was trapped with fire closing in on his room at 70th and Dickinson -- his 1-month-old daughter next to him.

"I fainted for like 15 seconds and then I seen my baby on the floor. There was no way I can die here and have my baby die here. I picked her up and got the energy to go out the window," said Suarez.

But the window wouldn't budge. It was at that moment that Roman Electric employees who happened to be in the area saw Suarez and ran up to help.

"I gotta get outta here. I gotta get my baby out. I didn't care about me. I just wanted her outta there," said Suarez.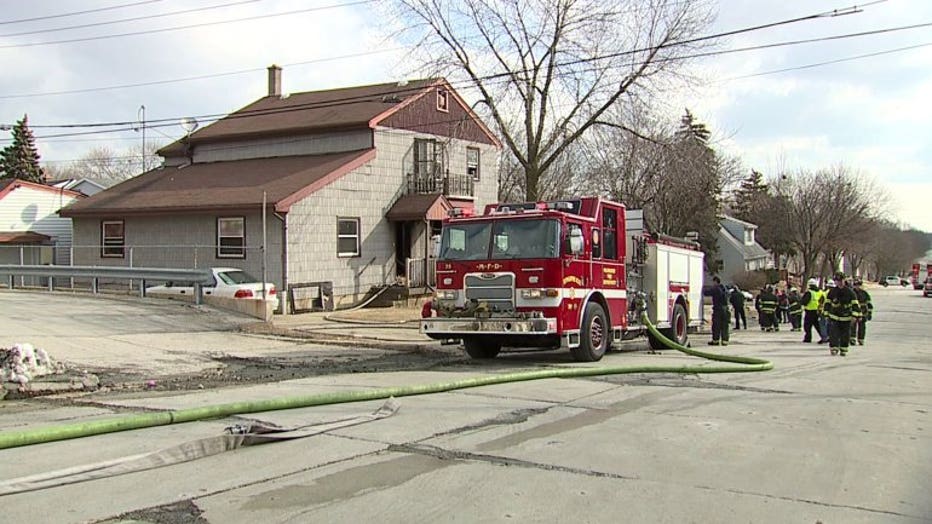 Fire near 70th and Dickinson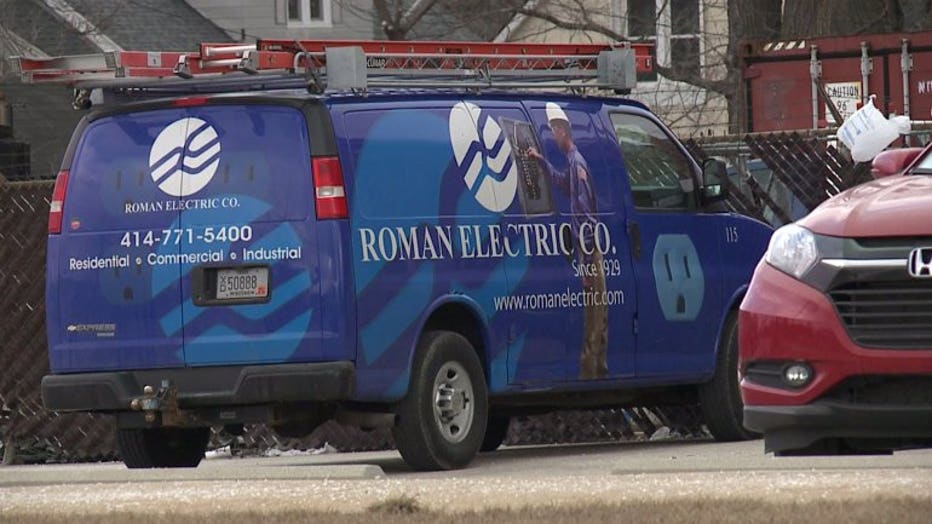 Fire near 70th and Dickinson


Moments later, Suarez got a second window open, with the Roman Electric employees on the other side.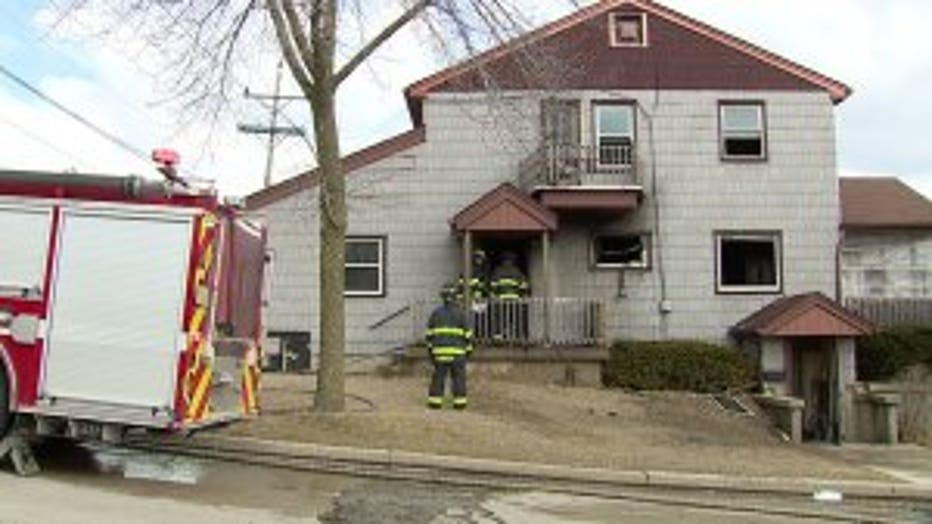 Fire near 70th and Dickinson


"Had the baby in my hand and I told someone 'please grab my baby.' He grabbed the baby and I jumped out the window," said Suarez.

Another tenant jumped to safety from a balcony as another electrical worker raised the ladder on his truck, trying to rescue a man, 79, trapped upstairs.

"This could, unfortunately, have been much much worse for all involved," said Deputy Chief Aaron Lipski, Milwaukee Fire Department.

Fire officials would later get the man out through the porch. He was taken to the hospital in critical condition.


Fire near 70th and Dickinson


Lipski praise the work of the Roman Electric employees.

"These folks exercised some outstanding judgment," Lipski said.

Suarez said he's thankful his fiancee and his two other children were at school.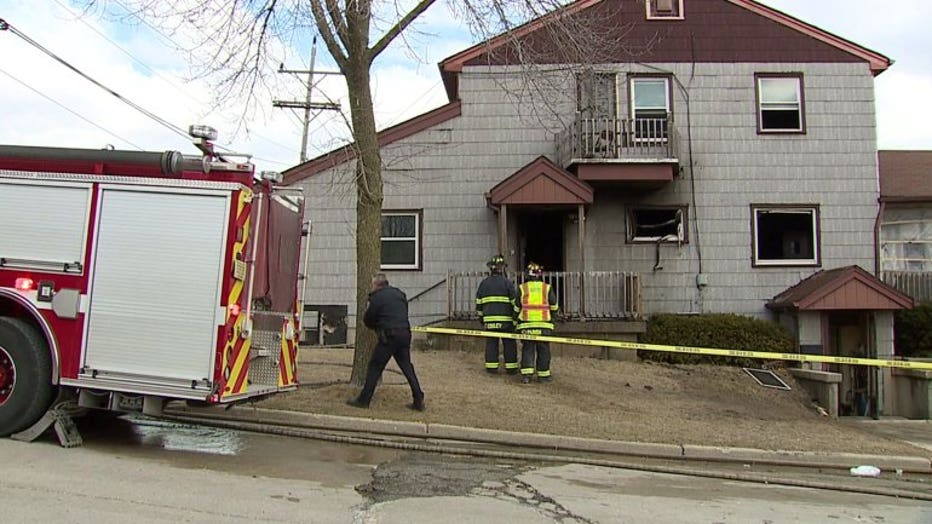 Fire near 70th and Dickinson


"I look at life a little bit different. Don't give up. Whatever you do, don't give up," Suarez said.

The family doesn't know whether their cat made it out of the home. The cause of the fire is under investigation.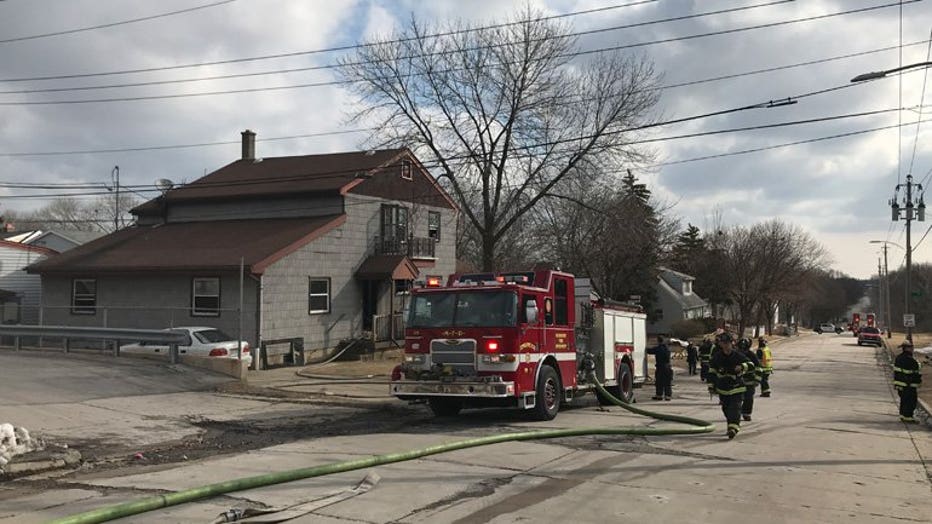 Fire near 70th & Dickinson, Milwaukee


A GoFundMe.com account has been set up for Suarez and his family. CLICK HERE to access that account.