"Pit bull Proud:" Adoption special at MADACC as officials try to connect pit bulls with loving homes


MILWAUKEE -- MADACC -- the Milwaukee Area Domestic Animal Control Commission is hosting an adoption special in an effort to find loving "furever" homes for pit bulls and pit bull mixes this summer. It's also an opportunity for MADACC officials to dispel some myths about pit bulls.

Jazz, Milo and Otis have become fast friends at MADACC.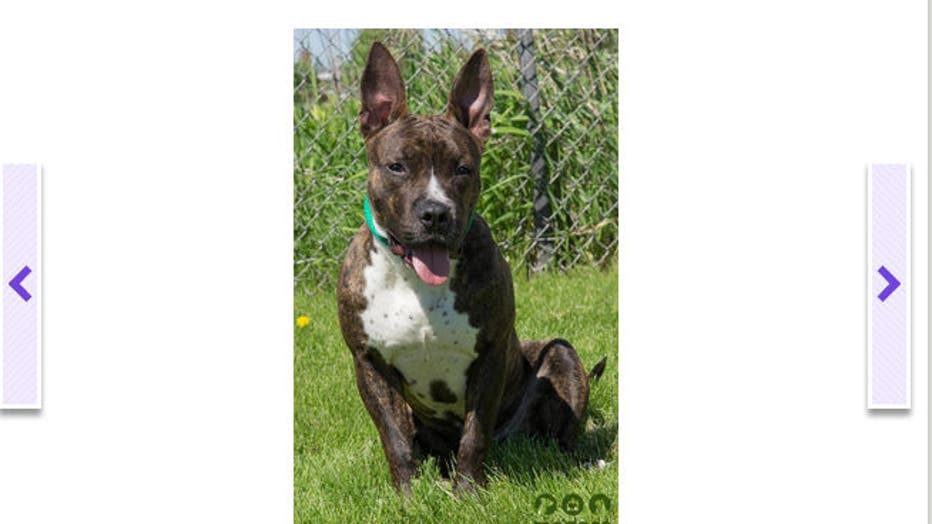 Milo - Pit bull up for adoption at MADACC


They are just a few of the pups who are looking for new families, and MADACC has made it easy for you to find the perfect furry friend.

The adoption special runs through October. For only $45, Otis or one of her friends can become the newest member of your family.

Each year, MADACC takes in thousands of strays and abandoned dogs, and in 2014, 45% of those dogs were pit bulls or pit bull mixes like Jazz.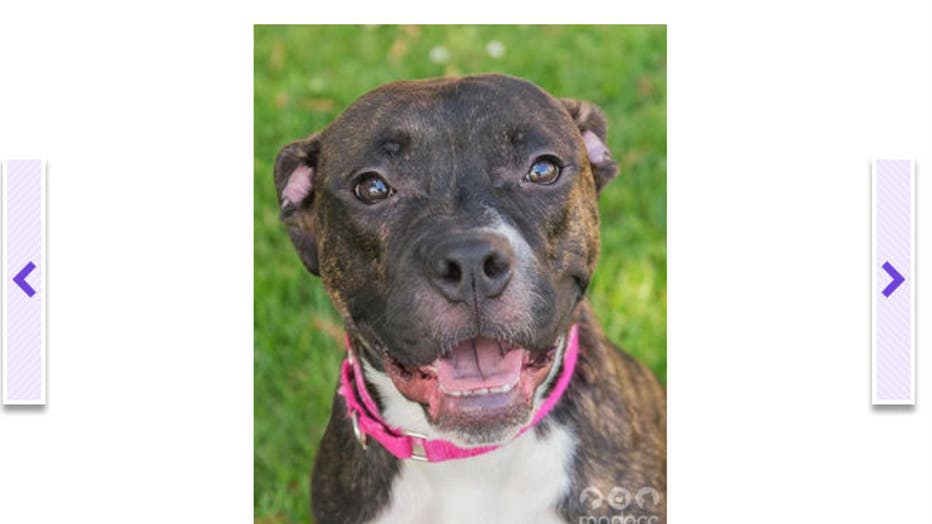 Jazz - Pit bull up for adoption at MADACC


"Jazz is one-year-old. She is an active dog," Kathy Shillinglaw, MADACC outreach coordinator said.

Jazz was a stray dog that came to MADACC just one week ago.

"She really would love someone who wants to make her part of the family. Pit bulls want that more than anything else," Shillinglaw said.

MADACC is calling this adoption event "Pitbull Proud." MADACC officials say it's a way for them to honor the pit bull mixes and celebrate this breed.

"Basically saying I`m pit bull proud. I`m proud to own this breed," Shillinglaw said.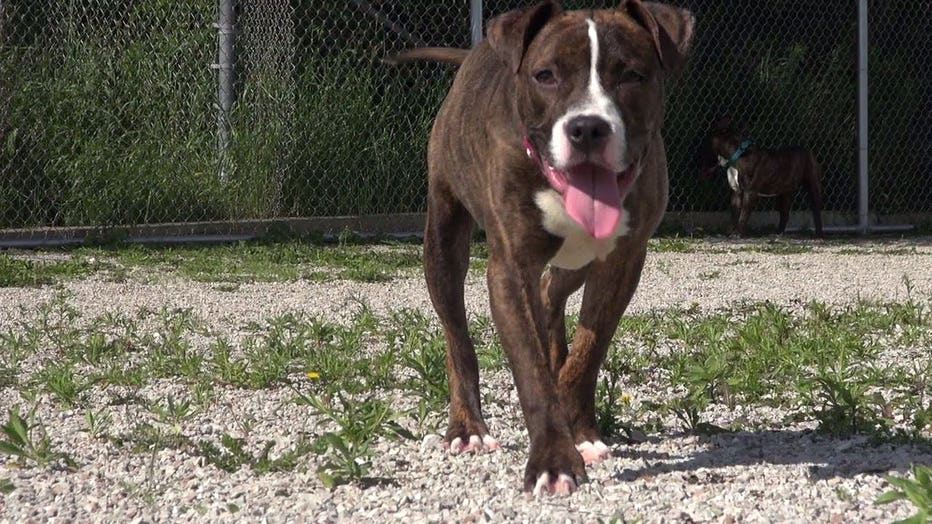 Pit bull "Otis" at MADACC


In addition to dogs, MADACC takes in 6,000 cats each year. Officials say overpopulation is a big problem, and it's so important for pet owners to spay and neuter their animals.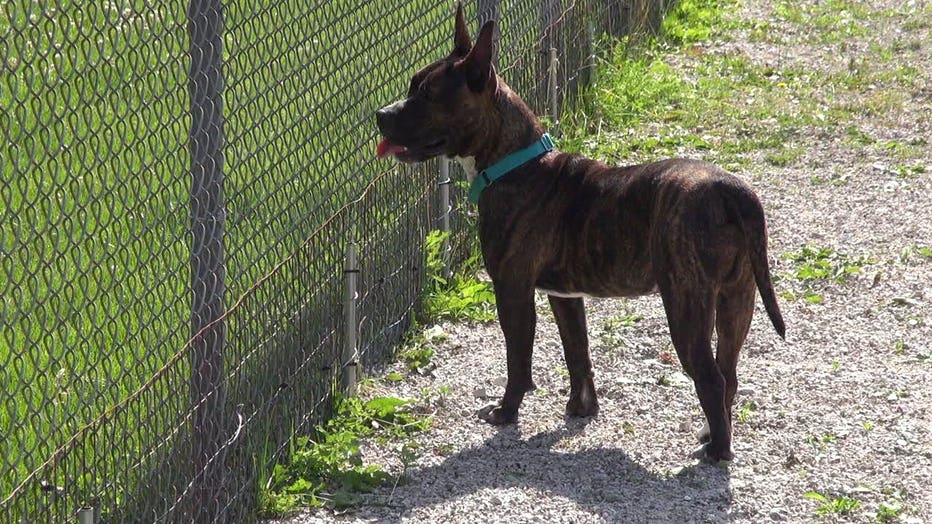 "The reason why a lot of these dogs and cats run away is because they`re not spayed or neutered and they are trying to follow nature basically and you can`t stop it," Shillinglaw said.

In addition to the $45 pit bulls, MADACC is waiving the adoption fee for cats six months and older through September.

All dogs and cats ready for adoption at MADACC have been spayed or neutered. They've also been microchipped, and they're up-to-date on all vaccines. These animals have also been temperament tested to ensure they'll fit in well with their new families.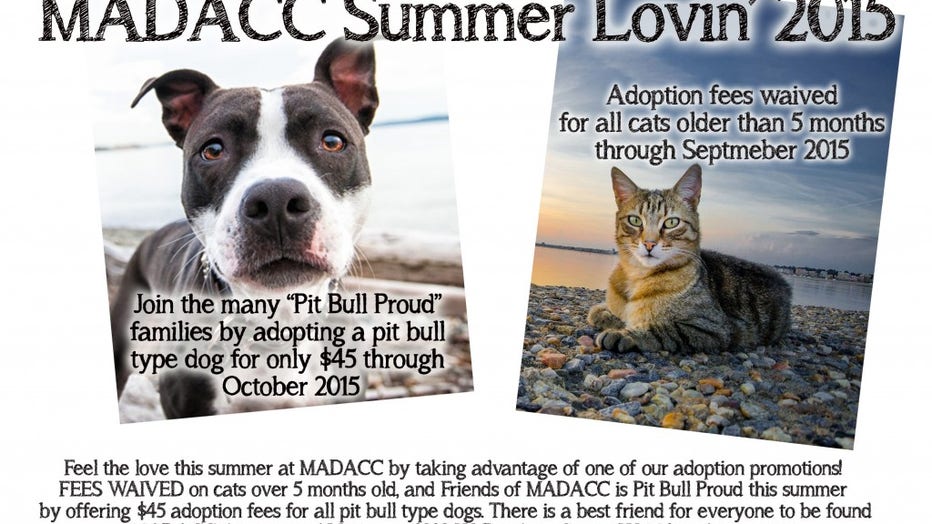 CLICK HERE to learn more about MADACC.

CLICK HERE for a list of animals up for adoption at MADACC.