Pilot from Virginia, his wife seriously hurt after plane crash in Brookfield; 6-month-old baby is OK


BROOKFIELD -- A pilot and his wife were seriously hurt when a plane crashed while attempting to take off from Capitol Airport in Brookfield Wednesday, January 4th. Miraculously, their six-month-old child is OK.

It happened around noon at the airport on Gumina Road.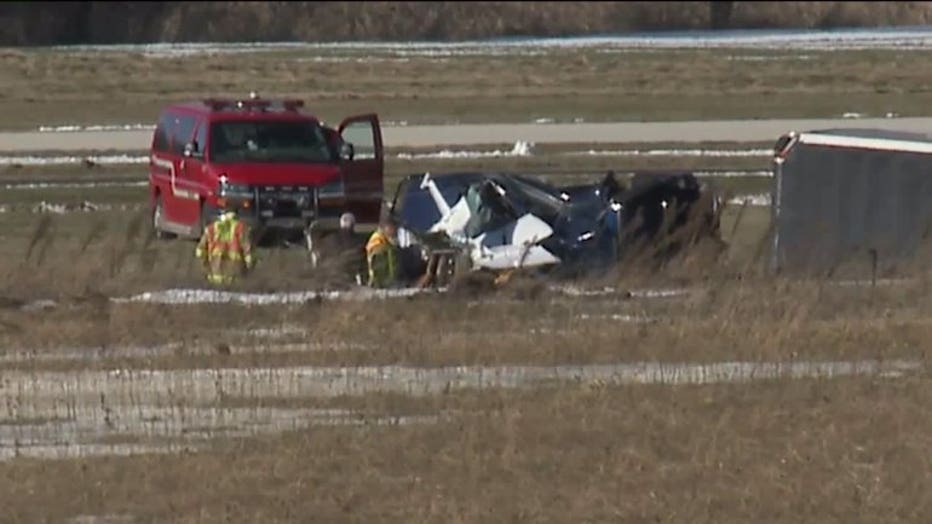 Plane crash at Capitol Airport in Brookfield


According to the Waukesha County Sheriff's Department, while attempting take off from the airport, the single-engine plane ran off the runway, and crashed into a parked blue SUV that had a trailer attached to it.

The plane crashed to the east of the paved north-south runway, approximately mid-field.

There was no one in the parked SUV -- but there were three people in the plane.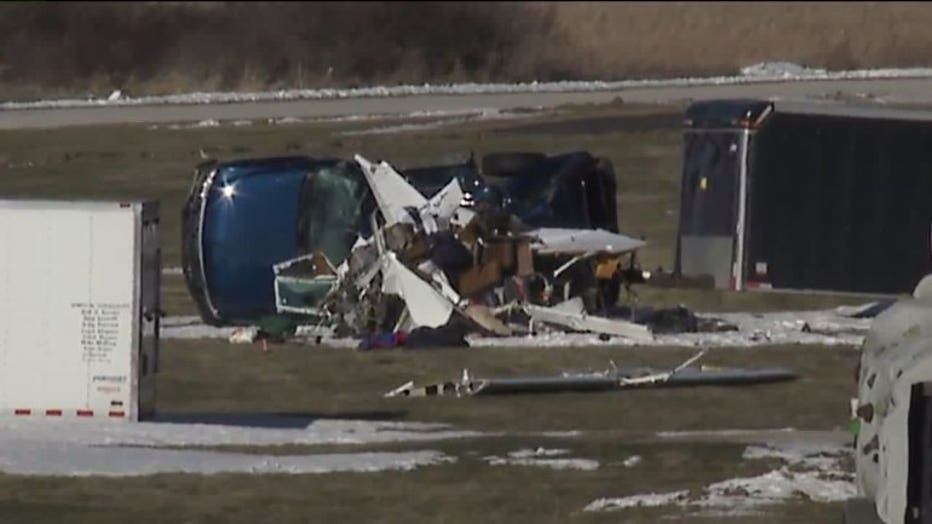 Plane crash at Capitol Airport in Brookfield


"A husband and wife, approximately in their 30s, and they also had a small infant in the airplane with them -- approximately six to 12 months old," Brookfield Police Captain Phil Horter said.

Miraculously, the pilot -- a 41-year-old man from Virginia, his 37-year-old wife and the six-month-old baby boy were alive and conscious when first responders arrived. Officials said the baby didn't appear to be hurt. He was in the back seat with his mother -- in a child seat. The pilot and his wife were seriously hurt.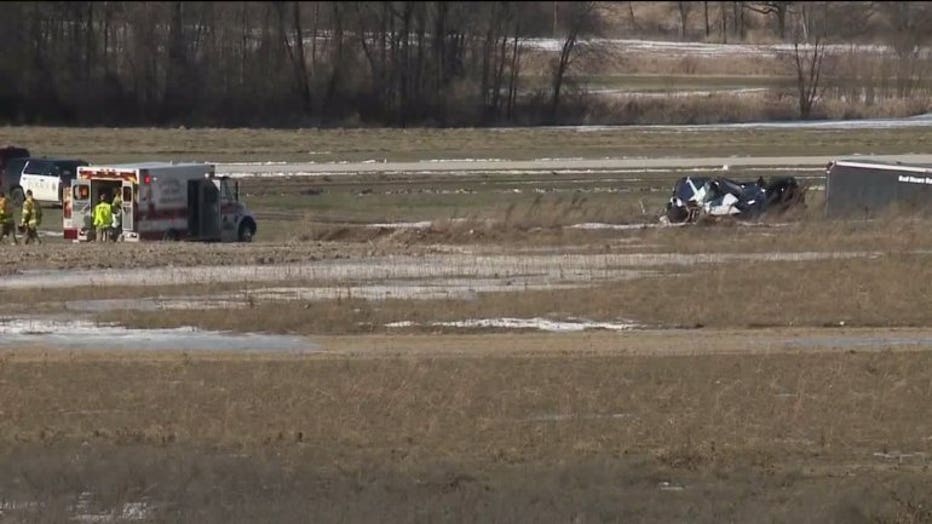 Plane crash at Capitol Airport in Brookfield


The two adults were transported to Froedtert Hospital, the child to Children's Hospital -- all were transported by Flight for Life or by the City of Brookfield Fire Department.

Police have not identified the family involved in the crash. Police said the pilot has family living in Waukesha County and had been in town visiting. They were headed back to Virginia after the holidays when this crash happened.




Chris Adams works at CCA Computers across the street from where this happened.

"As soon as we got here, we noticed Flight for Life was here already," Adams said.

Captain Horter said by no means is Capitol Airport a busy airport -- especially this time of the year.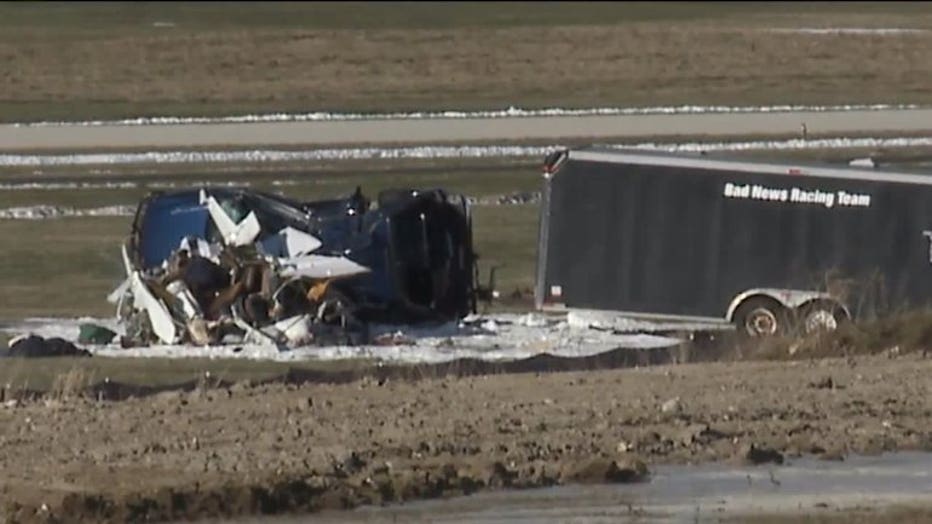 Plane crash at Capitol Airport in Brookfield


"Certainly during the winter, it`s unusual to see planes going in and out of here in the winter," Captain Horter said.

The City of Brookfield Police Department has turned this investigation over to the FAA and NTSB.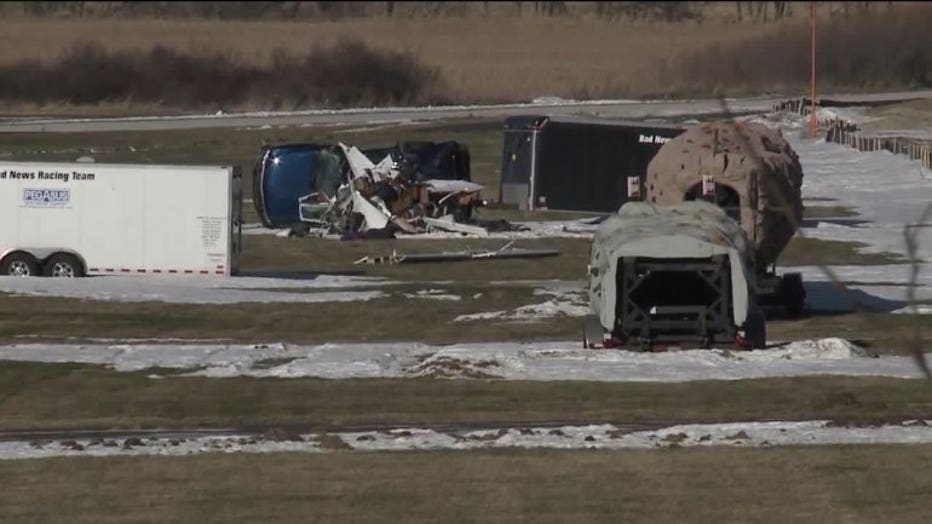 Plane crash at Capitol Airport in Brookfield


Authorities say the airport is expected be closed for approximately 24 hours.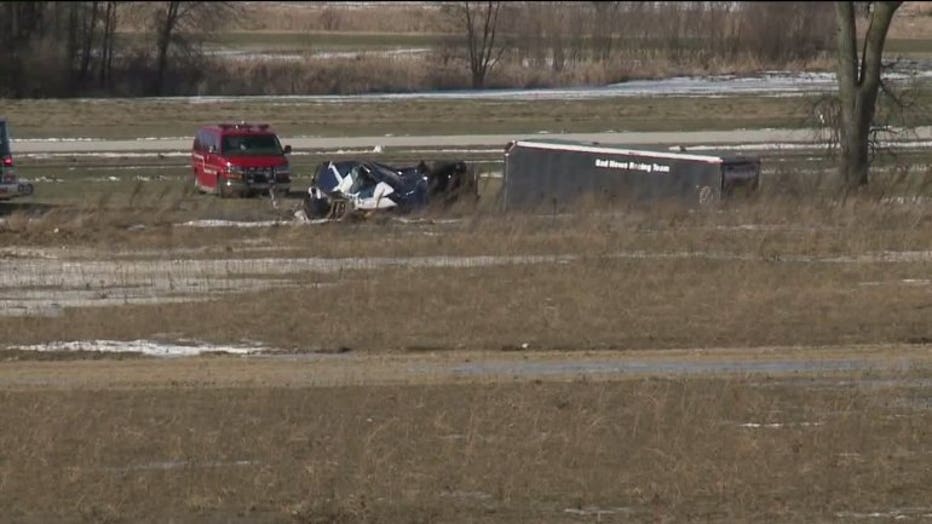 Plane crash at Capitol Airport in Brookfield