Pictures: Three hurt after boat crashes into break wall at Sheboygan Marina
SHEBOYGAN -- Three people sustained minor injuries after their fishing boat crashed into a break wall at the Sheboygan Marina Wednesday night, July 22nd.

The Sheboygan County Sheriff's Office received a call  around 9:40 p.m. about a 29 foot fishing vessel striking the north pier. The boat subsequently beached itself on the rocks adjoining the pier.

The Sheboygan County Water Safety Patrol, U. S. Coast Guard, Sheboygan Fire and Sheboygan Police responded.

Official say the boat was traveling about 19 knots (22 miles per hour) when the crash occurred.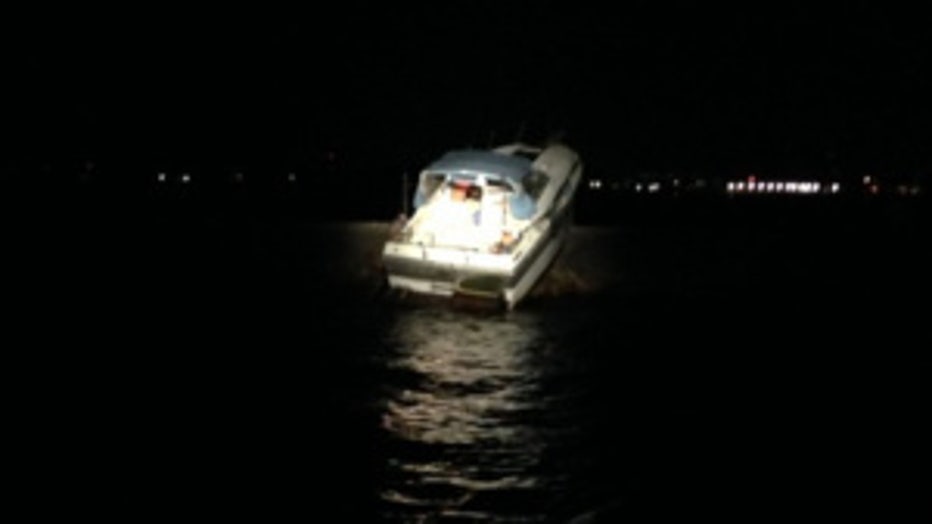 The operator and two passengers suffered minor injuries. They were transported by Sheboygan Fire to Sheboygan Memorial Hospital for treatment. Alcohol was not a factor.

This crash remains under investigation.