Peter Jerving's funeral: 5th Milwaukee officer killed on duty in 5 years
MILWAUKEE - Milwaukee police on Monday, Feb. 13 will bury Officer Peter Jerving, their fifth officer killed in the line of duty over the last five years, and it is sure to be an emotional day. 
Officers from across the state and country are expected in Brookfield to pay their respects to Officer Jerving. The officer was killed in the line of duty Feb. 7, shot near 14th and Cleveland after chasing robbery suspect Terrell Thompson. 
One officer said when a police officer dies, the pain doesn't stop with that officer's family or home agency. It affects the profession as a whole.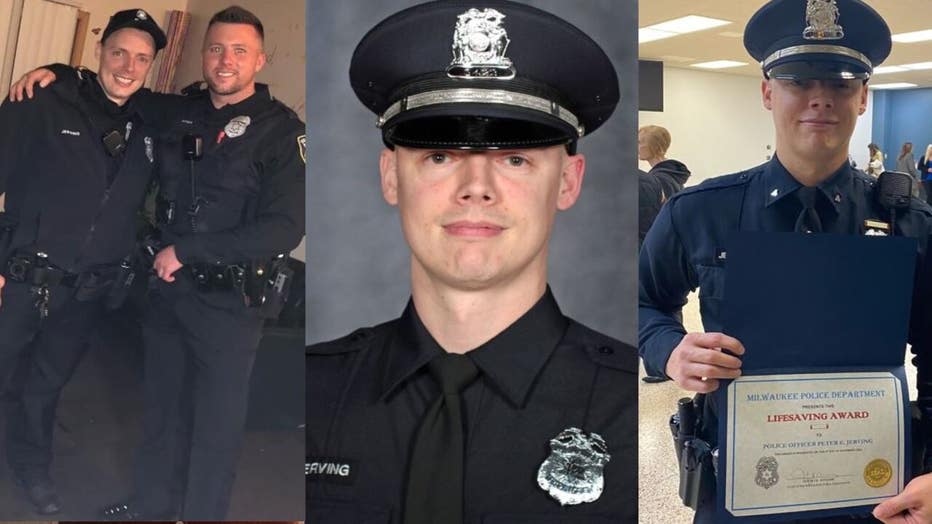 Milwaukee Police Officer Peter Jerving
Officer Jerving will receive full honors at his funeral. His family said the support from near and far has been overwhelming.
Inside an empty church, practicing with an empty casket, Michael Herrmann, chair of the Wisconsin Honor Guard Association, said the details are everything. 
"It's a very difficult time right now, not only nationally but internationally," said Herrmann.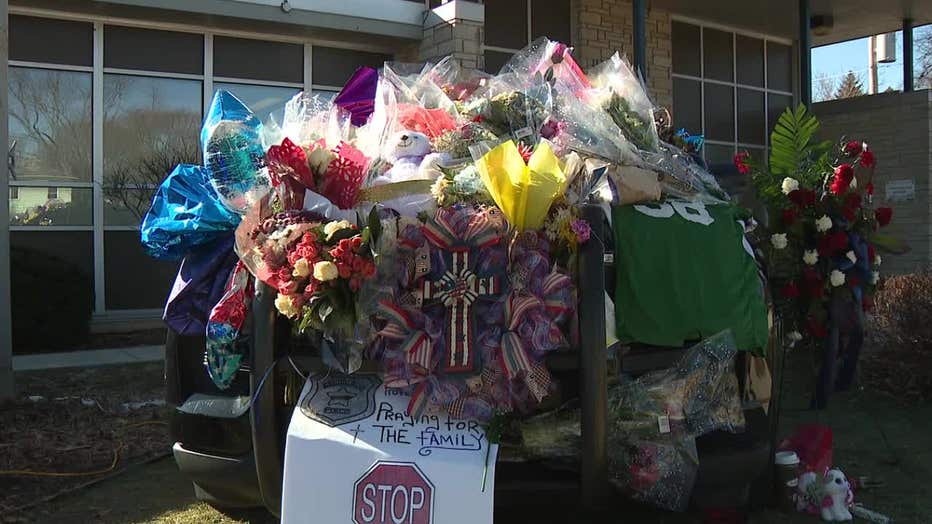 Memorial for fallen Officer Peter Jerving outside Milwaukee Police District 4 on Feb. 11, 2023.
On Monday, pews and hearts will be full at Elmbrook Church in memory of Officer Jerving.
"These honors are important because they do represent the service that the fallen officer, in this case, Peter Jerving, would have provided," said Herrmann. 
SIGN UP TODAY: Get daily headlines, breaking news emails from FOX6 News
Wisconsin Honor Guard Association is helping provide full honors for Officer Jerving. Those honors include a rifle firing party, commonly known as a 21-gun salute, the playing of "Taps," the presentation of the American flag draped over his casket and more.
"There will be a flyover conducted by Flight for Life," said Herrmann.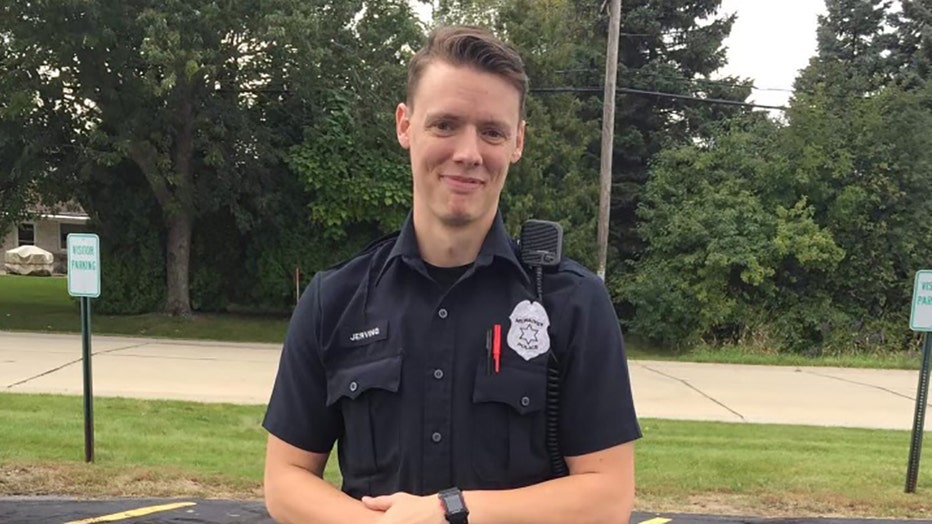 Milwaukee Police Officer Peter Jerving (Courtesy: Mary Lynn Ellis)
Jerving's family said Sunday the support and care they've received since his death has been overwhelming and appreciated. Jerving's sister-in-law, Pastor Alexis Twito, issued this statement to FOX6 News: 
"The family has been so taken aback by the overwhelming amount of support and care we've been shown. From fundraisers, to prayers, to hugs from friends and strangers. We so appreciate it. Peter loved this city, and the last few days we've seen just how much he is loved and appreciated back. His mom said to us the other day about Peter: 'I don't know if he ever wanted to be a hero, but he wanted to be the best damn cop he could be. And we believe he fulfilled that to the end!'"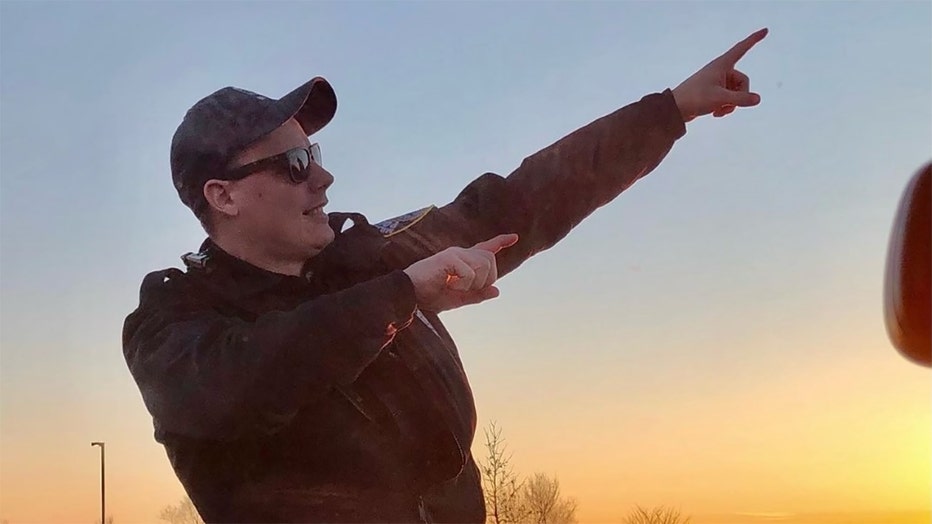 MPD Officer Peter Jerving (Courtesy: The Nowak Family)
The public is welcome to attend the visitation at Elmbrook Chuch from 9 a.m. until 1 p.m. The funeral service begins at 1:30 p.m. with the full honors to follow before a procession to Wisconsin Memorial Park for burial.