Petco, Freshpet launch subscription pet meal program for dogs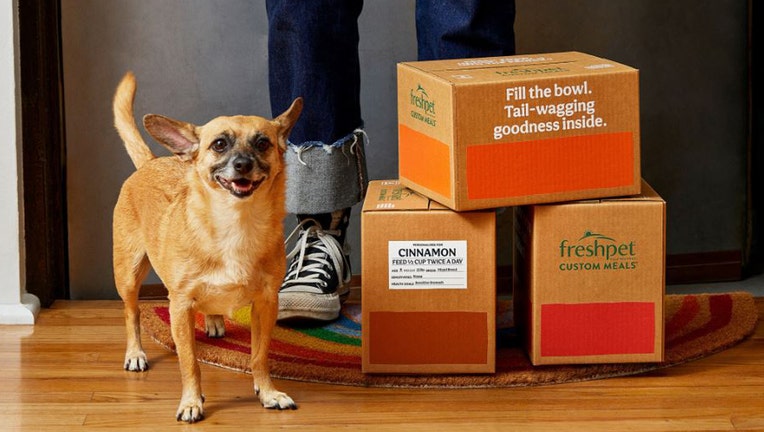 article
Freshpet and Petco Health are launching a subscription meal program for dogs. 
It's called Freshpet Custom Meals. 
The pet food company and pet health and wellness retailer will produce and deliver customized subscription meal plans to pet owners in more than a dozen states before expanding the partnership nationwide later this year. 
The meals are exclusively available on Petco's website, and are said to be "crafted for optimal nutrition by veterinary nutritionists for dogs," Petco said in a joint release. The meals will start out at $3 a day.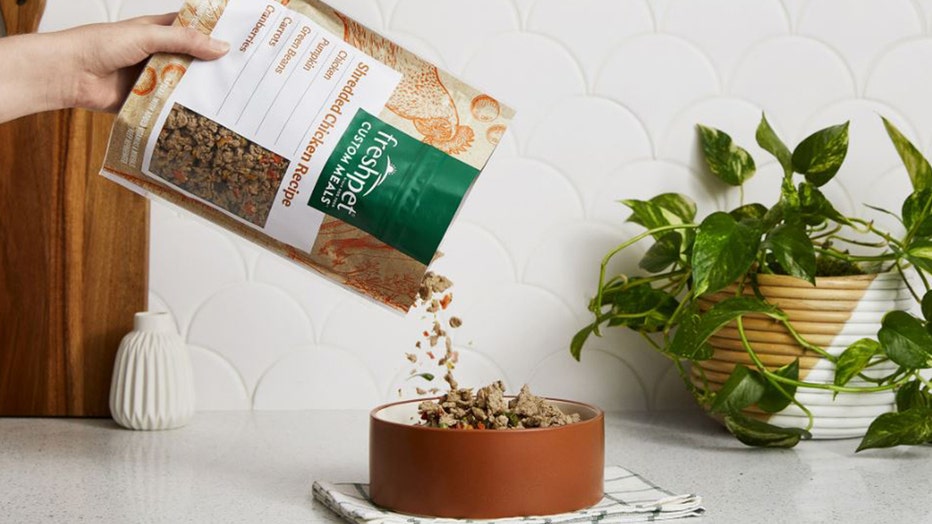 Photo of freshpet product (Credit: Petco, Freshpet)
The partnership comes from a growing interest in direct-to-doorstep personalized pet meal plans, the companies said in the release.  
According to data analytics company Neilsen IQ, an increasing number of pet owners are treating their pets like their family, which has "led to a greater demand for higher quality and more natural pet foods." 
As a result, pet food brands are "increasingly marketing their products as healthy, natural, and organic, with ingredients that are similar to what humans would eat." 
On top of that, Neilsen IQ also projected that eCommerce spending will reach $36 billion in 2023, which is a 20% increase from 2022.
"This impact is no different for the pet food industry, with more pet owners choosing to buy pet food online," Neilsen IQ said. "This has led to a rise in direct-to-consumer pet food brands, which can offer a wider range of products and faster shipping times." 
PURINA RECALLS MORE DOG FOOD OVER POTENTIALLY ELEVATED LEVELS OF VITAMIN D
In the next four years, the fresh/frozen pet food category is expected to grow three to four times its current value, reaching up to $6 billion, Petco said, citing data from the analytics company. 
Petco said it's the first national brick-and-mortar pet store to offer such a service. 
"As shoppers seek healthier, real food for their pets, they're also looking for solutions that provide added convenience," Freshpet co-founder Scott Morris said. 
RELATED: The US has a new favorite dog breed, American Kennel Club says
Pet owners will be instructed to complete a short questionnaire about their dog's attributes, sensitivities and health goals online. 
Afterward, they will get a personalized meal plan with specific feeding guidelines based things such as their pet's breed, age, body type and activity level. 
The service is currently available in regionally across 15 states, including California, Texas, Florida and New York. 
It will be available nationwide nationally on Petco.com later this year.