"People need it:" Make a difference by taking part in FOX6 Day of Donations Blood Drive


MILWAUKEE -- Summer, heading into fall, is the time of year hospitals might experience a blood shortage. FOX6 teamed up with the American Red Cross for the Day of Donations Blood Drive -- and there's a new tool you may not be aware of to help you donate.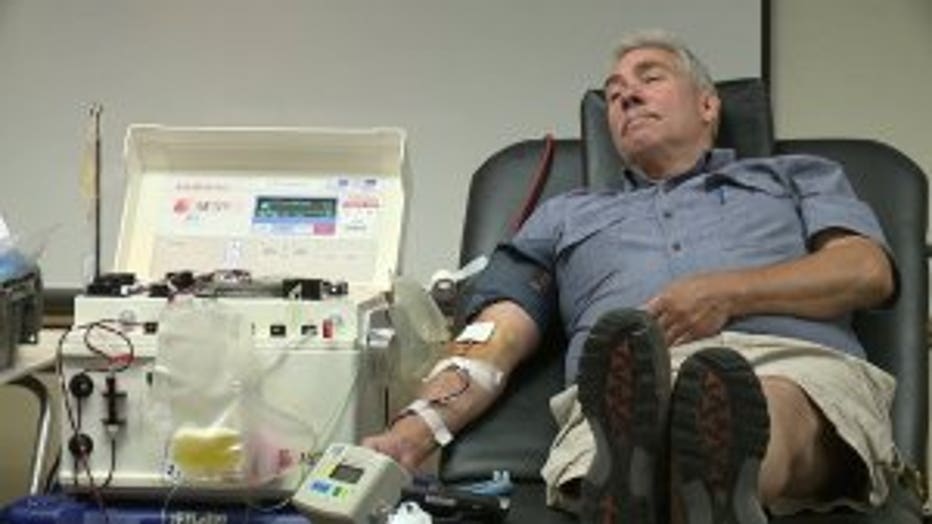 Steven Poser has never known anyone who has needed a blood transfusion -- but he makes a point to give blood whenever he can.

"It's every 112 days," said Poser.

At the FOX6 Day of Donations Blood Drive at Mayfair Mall, Poser took part in the "Double Red Cell Donation" -- giving two units of red cells instead of one.

Poser knows his blood type, B negative, is rare.

"People need it. Any little thing you can do to help people in general, it's a good thing," said Poser.

During the months of June, July and August, on average, about two fewer donors schedule an appointment to give blood at each Red Cross blood drive than what patients need.

"Nationwide we can actually see as few as 100,000 donors during those three months during the summer," said Red Cross External Communications Manager Katie Gaynor.

A significant portion of donors are high school or college students, but school is out of session right now, and a lot of regular donors are on vacation, meaning the need for blood right now is high.

Blood from this drive will go to local hospitals first. Then, it can be used to support patients nationwide, and with the Red Cross app, a new feature allows you to find out exactly where your donation goes.

"Ultimately it goes to a hospital or clinic you can actually track," said Gaynor.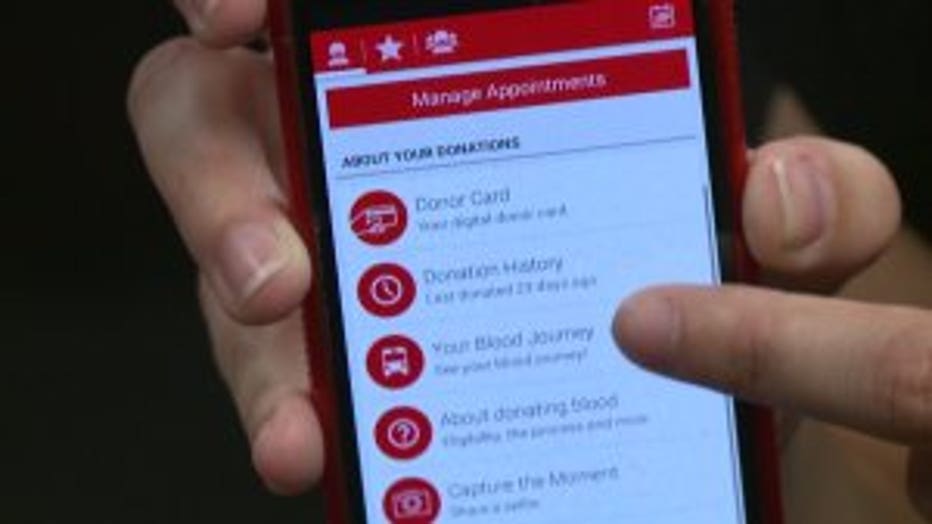 The app allows you to find a blood drive near you, make an appointment, and sends you push notifications when your donation is coming up.

Poser plans to donate again as soon as he can.

"It's a good feeling," said Poser.

Simply download the American Red Cross Blood Donor App, visit redcrossblood.org or call 1-800-RED CROSS (1-800-733-2767) to make an appointment or for more information.