"People get so enraged:" President Trump supporters, protesters clash during visit to Kenosha


KENOSHA -- People outside President Donald Trump's visit to Snap-on Tools in Kenosha on Tuesday, April 18th were split down the middle -- quite literally -- with protesters on one side of 80th Street and supporters on the other. Supporters applauded President Trump's executive order to put America first -- while protesters were skeptical and asking for more.

During President Trump's visit, he promoted "buy American, hire American" policies.

Randi Buttera brought her young son along.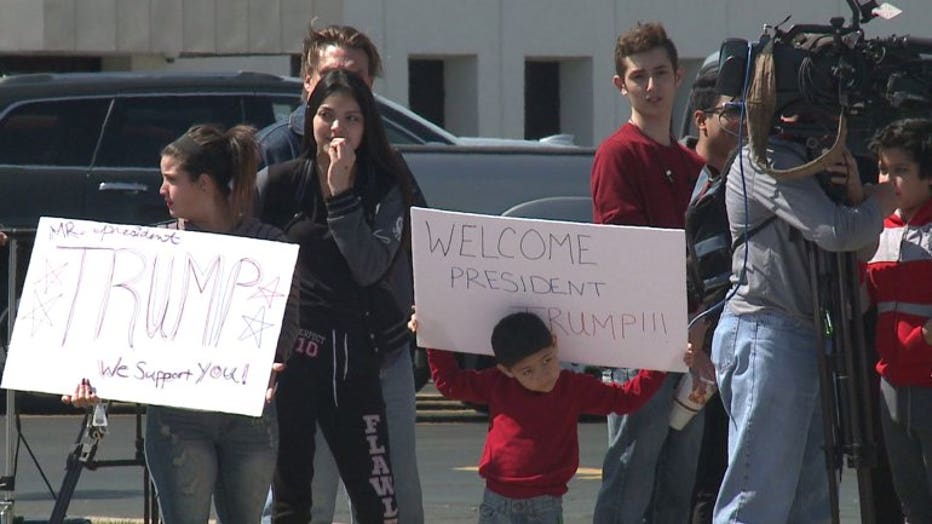 "It's spring break and education is still alive so I'm teaching my kid this is our president and we're going to continue to support him regardless," said Randi Buttera, President Trump supporter.

Meanwhile, people with political views on the opposite side of the spectrum said they want to know how President Trump's "buy American, hire American" policies will affect them.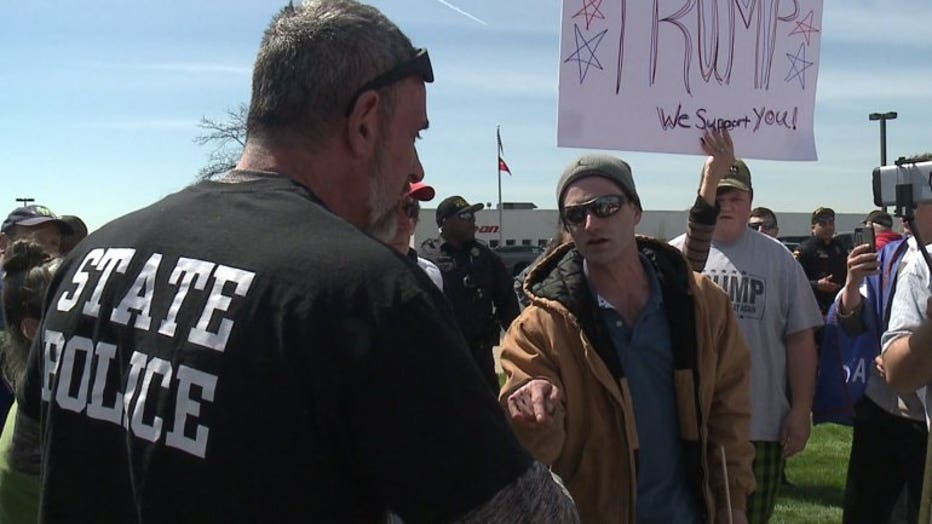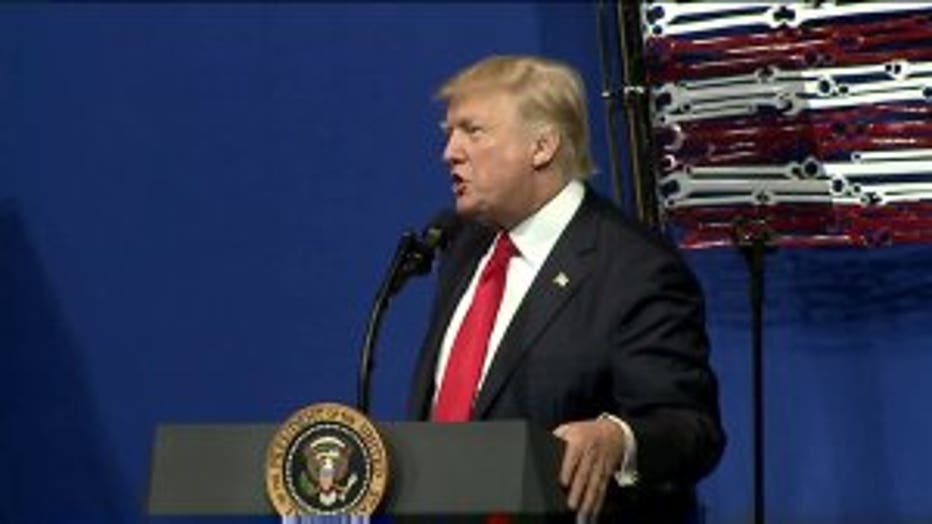 Donald Trump at Snap-on Tools in Kenosha


"He's here to tell us to hire American, when our jobs that were offered don't even pay a living wage," said a protester.

It wasn't until the two groups crossed sides that things got out of hand, and there were heated arguments.

A few blocks away, people asked for more from President Trump.

"We want good living wage jobs, wages and benefits where people can come to work and support their family and work and retire and do so with dignity," said a protester.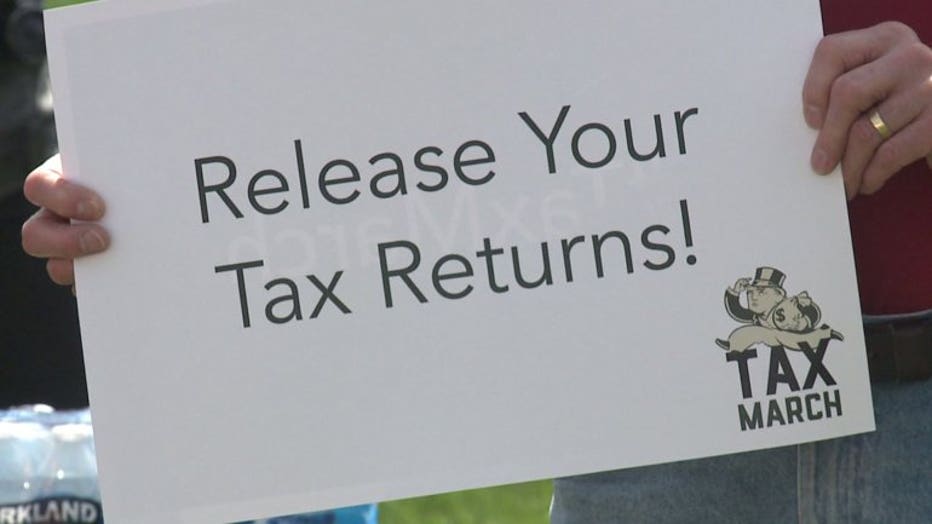 As Marine One took off and crowds dispersed, some said they hope the two sides can one day become one.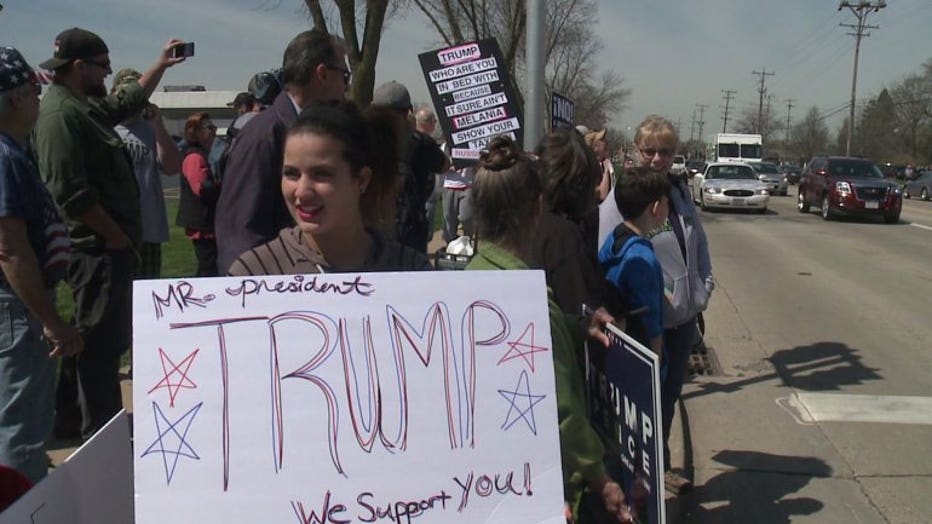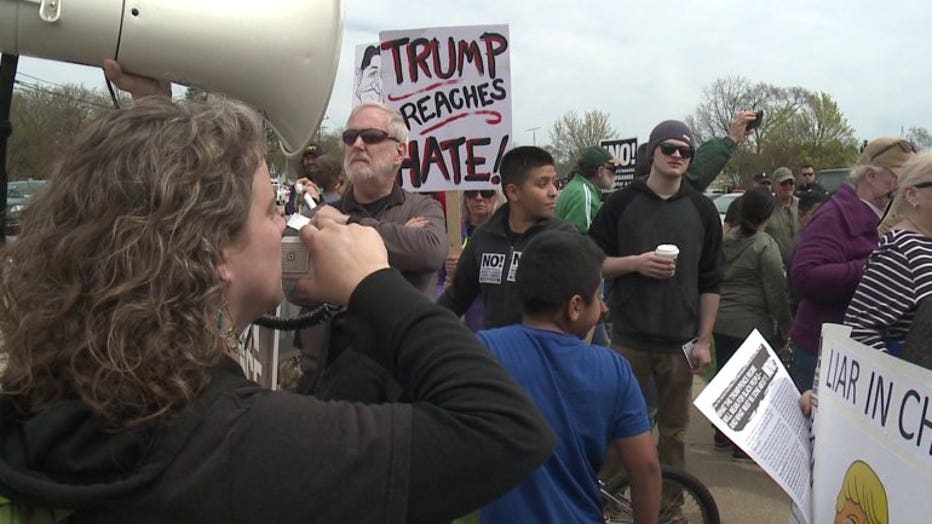 "I want to see unity and I want to see love and kindness. I don't want to see people get so enraged you can see the anger inside them," said Buttera.

FOX6 News is not aware of any arrests made during President Trump's visit to Kenosha. We spoke with one supporter who said they were treated at a hospital after being knocked over. Police said they are investigating.