Pen to paper: Foxconn, Racine Co. officials to sign agreement for high-tech manufacturing campus
MOUNT PLEASANT -- Officials announced on Thursday morning, November 30th that a development agreement will be signed on Friday. It solidifies plans to move forward with Foxconn's $10 billion, 22-million-square-foot, state-of-the-art advanced display manufacturing campus in the Village of Mount Pleasant.

The signing event, set for 11:00 a.m., will feature leaders and representatives of Racine County, the Village of Mount Pleasant, the Racine County Economic Development Corporation (RCEDC) and representatives of Foxconn Technology Group.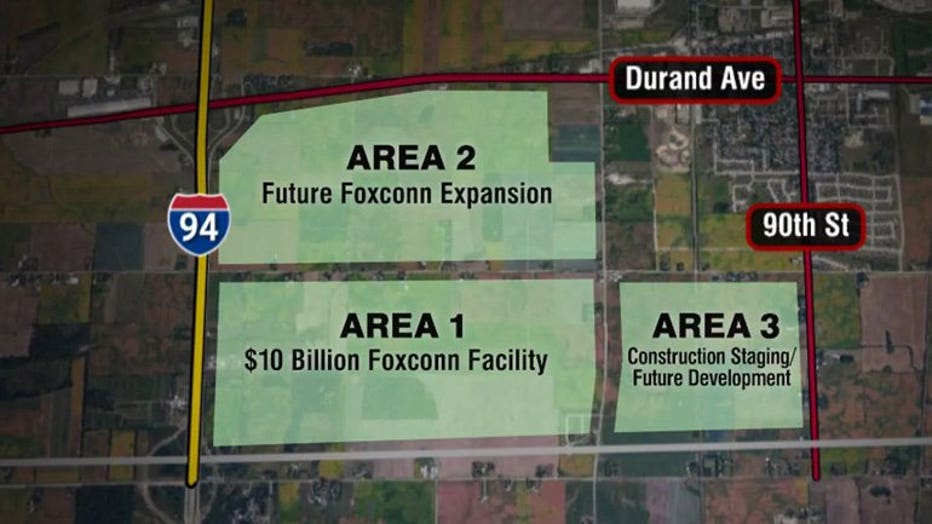 Foxconn site identified in Mount Pleasant


A news release from Racine County officials say Foxconn's investment in Racine County represents the largest economic development project in Wisconsin history and the largest greenfield investment project in U.S. history, as measured by jobs. The company is expected to hire thousands of new employees with an average salary of $53,000. Additionally, a significant number of suppliers are expected to move to and grow within the state, creating even more jobs and new tax base.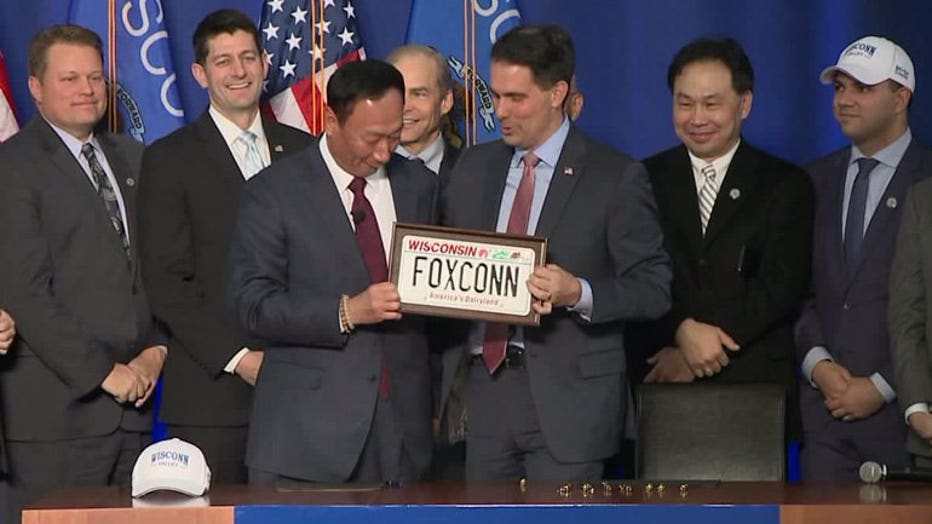 Foxconn deal signed at SC Johnson in Racine