Paul Ryan warns of 'blue wave' at Wisconsin GOP convention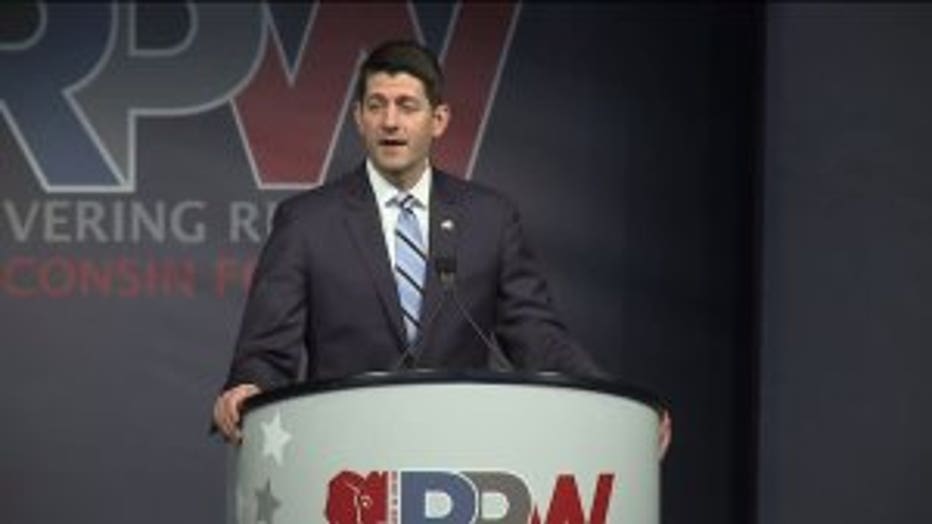 MILWAUKEE — House Speaker Paul Ryan is warning fellow Republicans in his farewell speech at the Wisconsin state party convention that a "blue wave" could wipe out GOP advancements made since Donald Trump became president.

Ryan spoke Saturday at his final Wisconsin Republican Party convention before his retirement after 20 years in Congress.

Fellow Republican Gov. Scott Walker presented Ryan with a personalized Green Bay Packers jersey with a number "1'' on the back. That is the number of Ryan's southeastern Wisconsin congressional district.

Ryan reminisced about his time in Congress, saying "we have done so much in so short a time."

He also fondly remembered election night in 2016 when Trump won Wisconsin, recalling with surprise how the GOP wins in the state and across the country ran counter to what exit polls had predicted.