Paratech ambulance involved in crash near 7th and North; 3 taken to hospital
MILWAUKEE -- An ambulance was involved in a crash near 7th Street and North Avenue on Friday evening, Feb. 7.

The Milwaukee Fire Department confirmed that it was a Paratech ambulance and that three people were taken to the hospital for treatment.

It wasn't immediately clear whether patients at the scene were already inside the ambulance at the time of the crash, which happened around 8:30 p.m.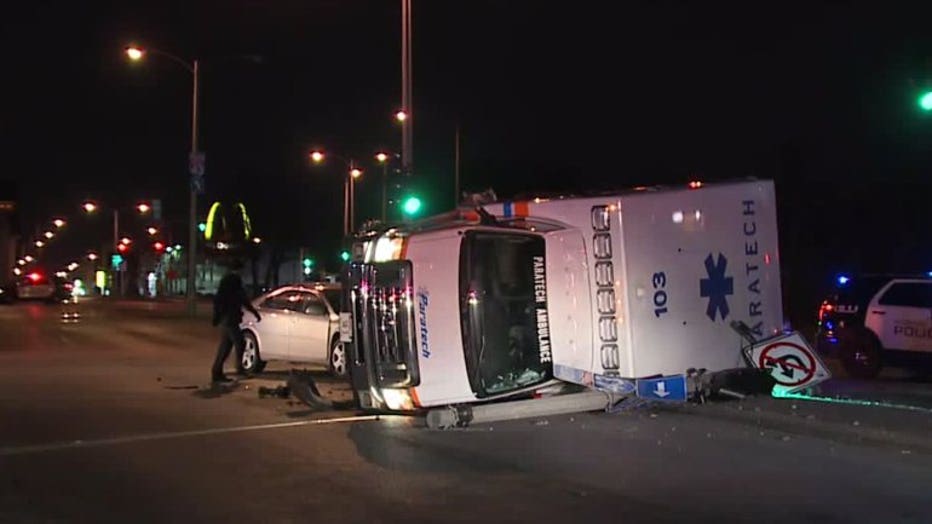 A spokesman with Paratech issued this statement to FOX6 News:

"We can confirm that one of our ambulances was involved in a motor vehicle accident while traveling with emergency lights and sirens activated on Friday, February 7, 2020."

"As of February 8, 2020 the incident remains an active investigation. Due to the nature of the incident and for privacy reasons we cannot disclose any further details at this time."

"Our top concern is the safety of our employees, patients and all parties involved. We are working with officials from MPD to conduct a full investigation into the incident."

"We commend the Milwaukee Fire Department for their assistance after the incident."