Outpouring of support from UWM's Jewish student center following Pittsburgh synagogue shooting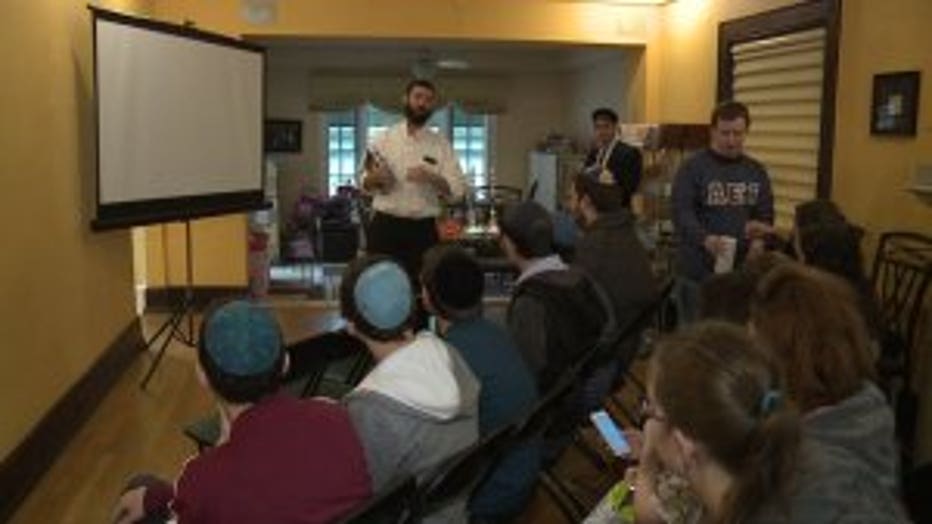 University of Wisconsin-Milwaukee Rohr Chabad Student Jewish Center


MILWAUKEE -- The University of Wisconsin-Milwaukee is providing support for those mourning the victims of a deadly shooting at a Pittsburgh synagogue.

The Jewish community in Milwaukee gathered to do their part on Saturday, Oct. 28 -- in bringing light to a dark time.

"It's just really sad to be living at a time where this is happening," said Rabbi Yechezkel Thaler, Rohr Chabad Jewish Student Center.

At UWM's Rohr Chabad Jewish Student Center, they're mourning the loss of 11 lives in the "Tree of Life" synagogue in Pittsburgh.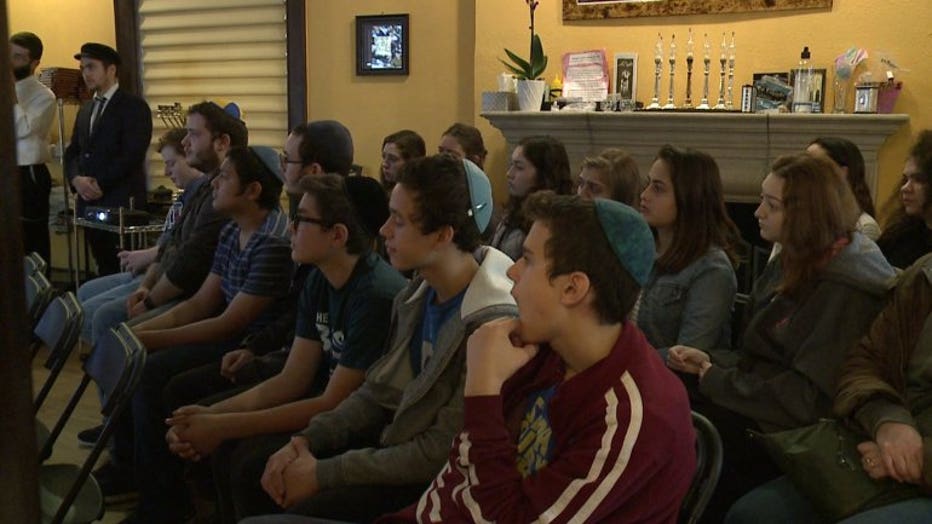 University of Wisconsin-Milwaukee Rohr Chabad Student Jewish Center


From more than 500 miles away, the co-director of the local center -- who is in Pittsburgh -- told those back home what she's seeing.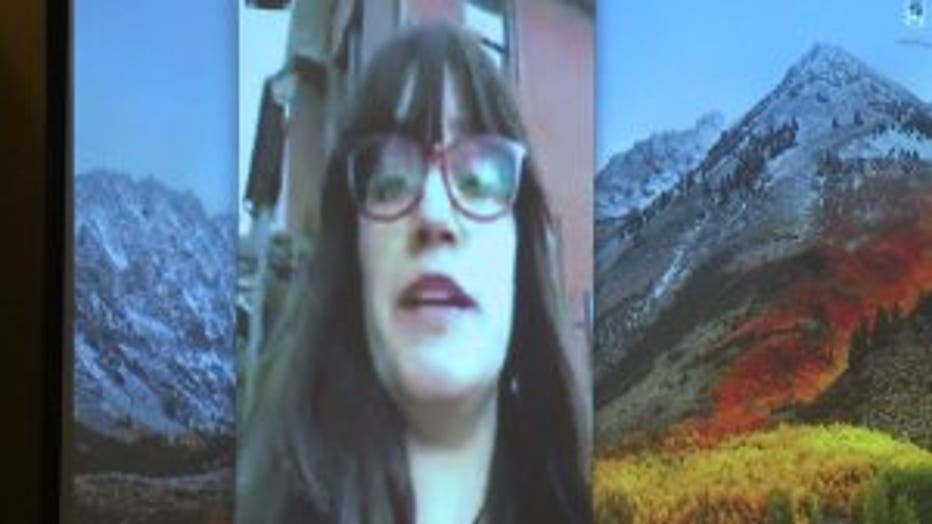 "It's pretty surreal to be here in Pittsburgh while this insane, horrific event took place," said the co-director of UWM's Rohr Chabad Jewish Center, Dobie Thaler.

Thaler happened to be in Pittsburgh when the events unfolded.

"My first reaction was honestly disbelief because you can't imagine something like this," Thaler said.

One local high schooler was praying in a synagogue at UWM Saturday morning, when he was greeted by police providing extra security. He's got a special connection to Pittsburgh.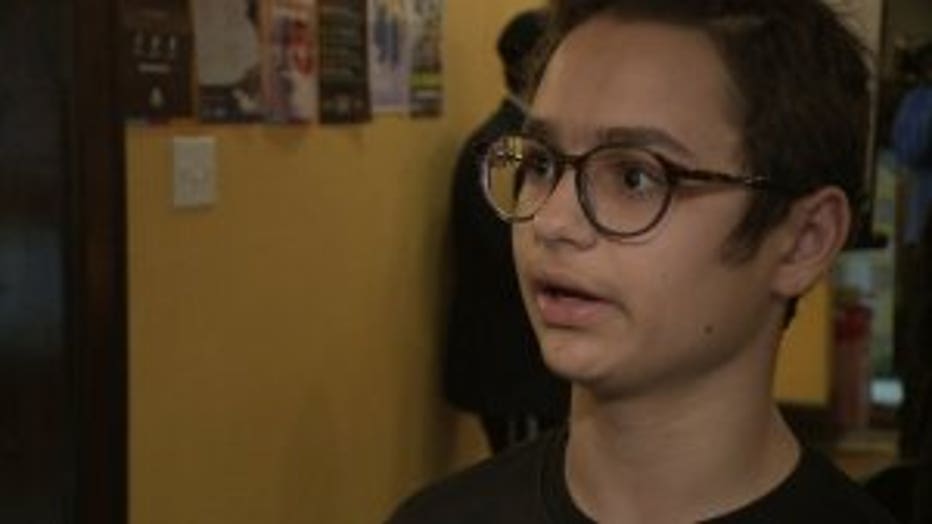 "He said there was a shooting in Pittsburgh, which got me extremely worried because my family lives there, I didn't know where it was," said Menachen Davidson, Bader Hill High School sophomore.

The high school sophomore and others joined together to try and bring change.

"Jews have been prosecuted for a long time and that it's very hard and it's a wake-up call that this can't happen anymore. These murders are awful and they cannot continue," said Davidson.

In Pittsburgh, vigils for those who have died -- as those in Milwaukee -- try to bring about the same light.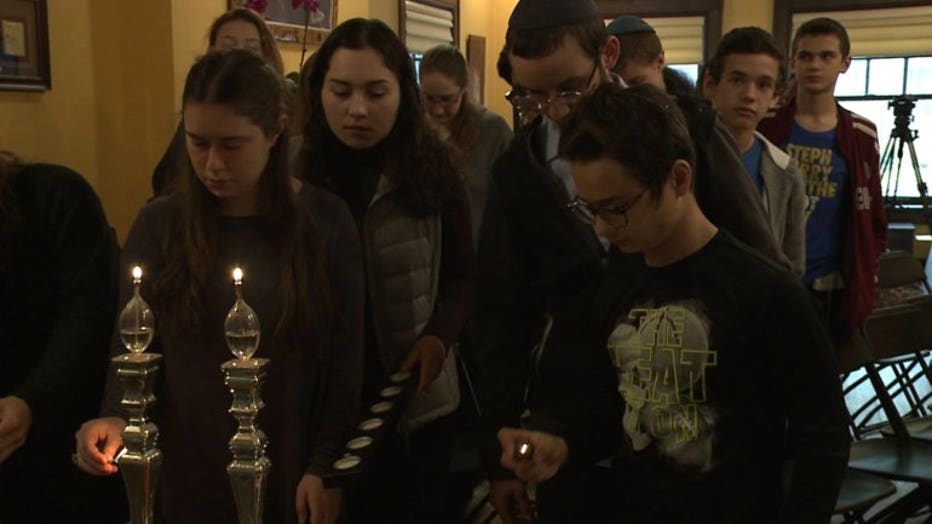 University of Wisconsin-Milwaukee Rohr Chabad Student Jewish Center


"Spread in a little light. Add in good deeds, charity, kindness, just general happiness to try and overcome this challenge," said Amitai Coplin, high school senior from Pittsburgh.

The Islamic Society and Muslim Women's Coalition said they too, condemn the attacks. They released the following statement:

"The Islamic Society of Milwaukee (the largest Muslim organization in the State of Wisconsin) and the Milwaukee Muslim Women's Coalition send their thoughts and prayers and extend their support to our Jewish community members and partners in light of the tragic shooting at the Tree of Light Synagogue in Pittsburgh, Pennsylvania. Sadly, 11 members of several Jewish congregations were killed during worship services.

As Muslim organizations, we unequivocally condemn the heinous and cowardly attack in Pittsburgh and we stand in solidarity with the Jewish community and all of our fellow citizens, of whatever race, religion or background, against intolerance, bigotry and hatred.

As a community and nation, we once again find ourselves grieving over innocent lives lost as a result of violence that is fueled by hate filled rhetoric. The hate speech that plagues our nation has targeted Jews, Muslims, Sikhs, immigrants and many others. When politicians, including our own President, are major purveyors of divisive and often hateful attitudes and language, the hate becomes normalized in the society. We have seen how this demeaning speech and behavior empowers racists and bigots, allowing them the opportunity to freely express their own intolerant and sometimes violent views. It also should be noted that the President did not publicly target and malign the attacker's racial identity (white) and religion (Christian) as he would do with others, because the attacker was not from groups disfavored by the President. Of course, evil has no race, ethnicity or religion, and an entire religion or group should never be blamed for the acts of evil individuals.

If we want to be a truly united country, we must firmly adopt the belief that an attack on a synagogue is an attack on a mosque, a church, a temple, a gurdwara or any other place of worship. An attack against Jews is an attack against Muslims, immigrants, African Americans, Latinxs and any other community, all of which are an integral part of our great nation.

We are deeply saddened by the terrible loss in Pittsburgh. We call upon all people who value human dignity and human rights to work together to create a more united and loving country and a more just and peaceful world."