'Our company cherishes employees:' Engineers who work for Foxconn in Japan offer insight on the job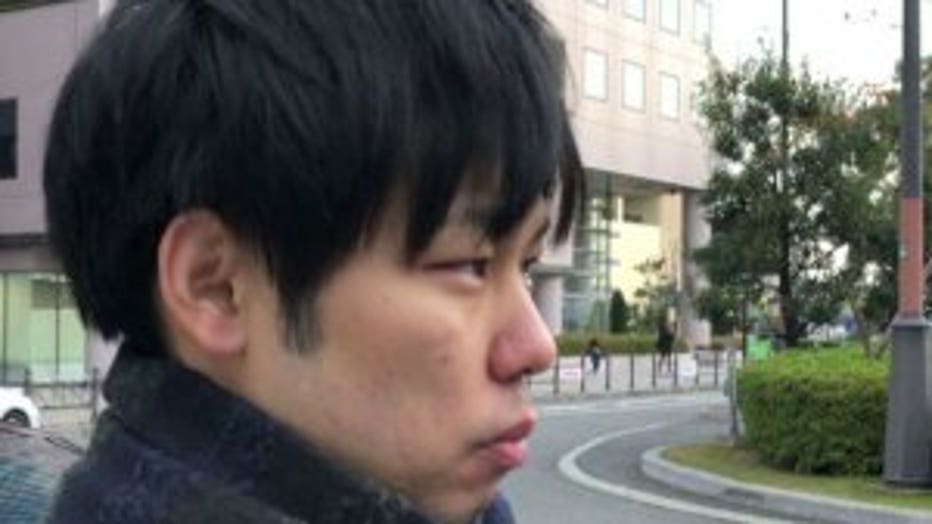 SAKAI, Japan -- Naoki Hosoya and Risa Ikeda are typical of the type of employee Foxconn will be looking for in Wisconsin.  Both have engineering degrees, and have moved to Sakai from other cities in Japan to pursue careers at the LCD plant there.

"One of my jobs is adjusting the colors on the LCD panels.  I like this part the best," said Naoki.

"I work on developing new products that we've never had before. I find it very rewarding," Risa added.  "My favorite part is when we finish work on creating a new product."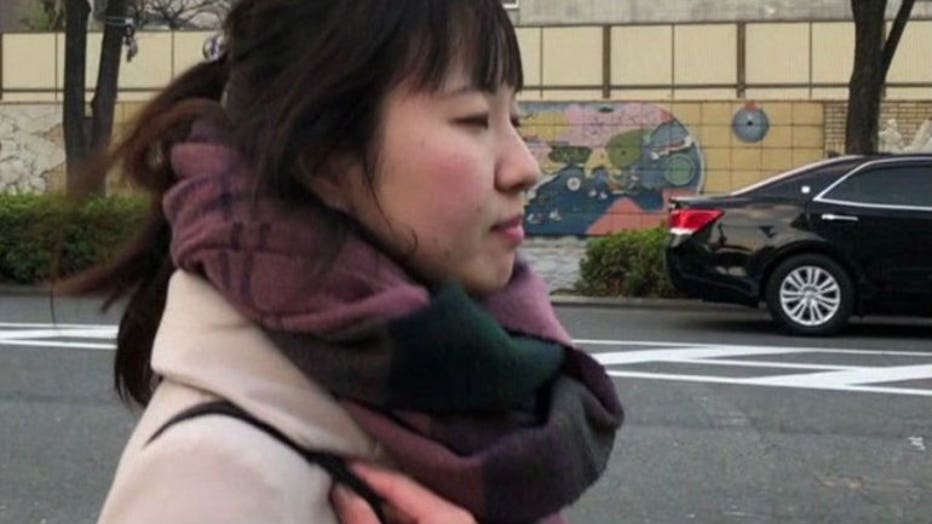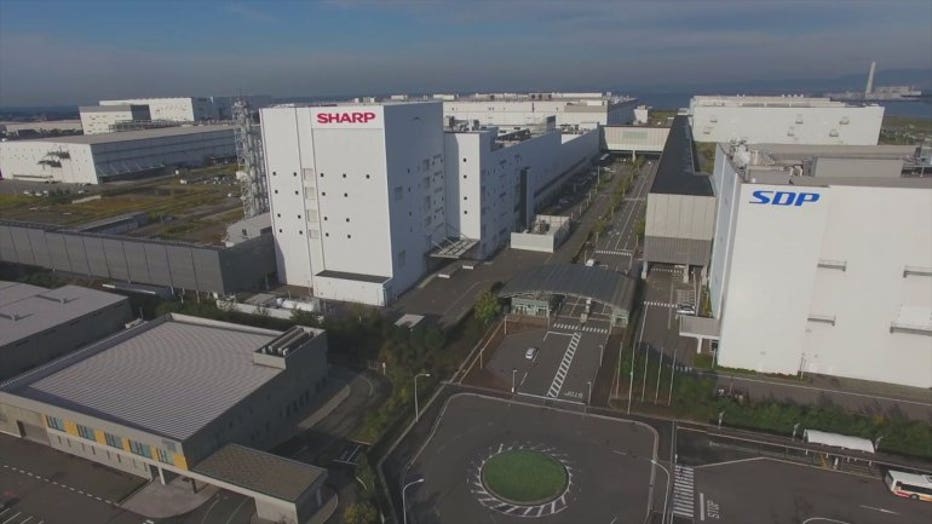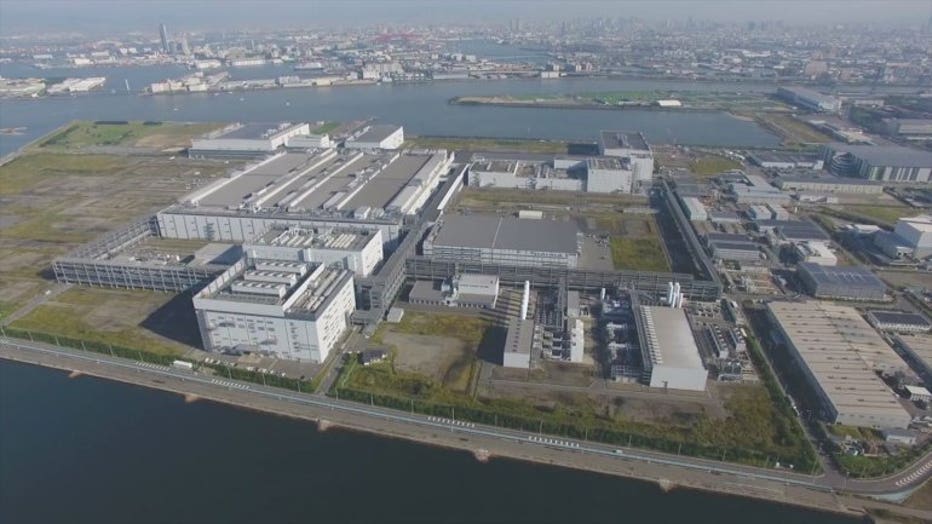 While the signs at the sprawling industrial campus where they work say Sharp and SDP, Foxconn is the majority shareholder of Sharp, and Foxconn Founder Terry Gou controls SDP.   This is Foxconn's model for the campus it plans to build in Wisconsin.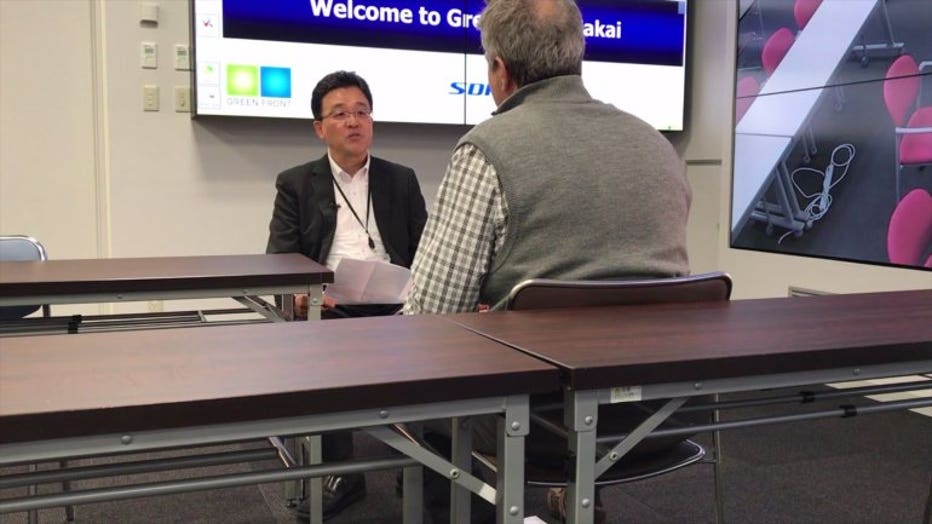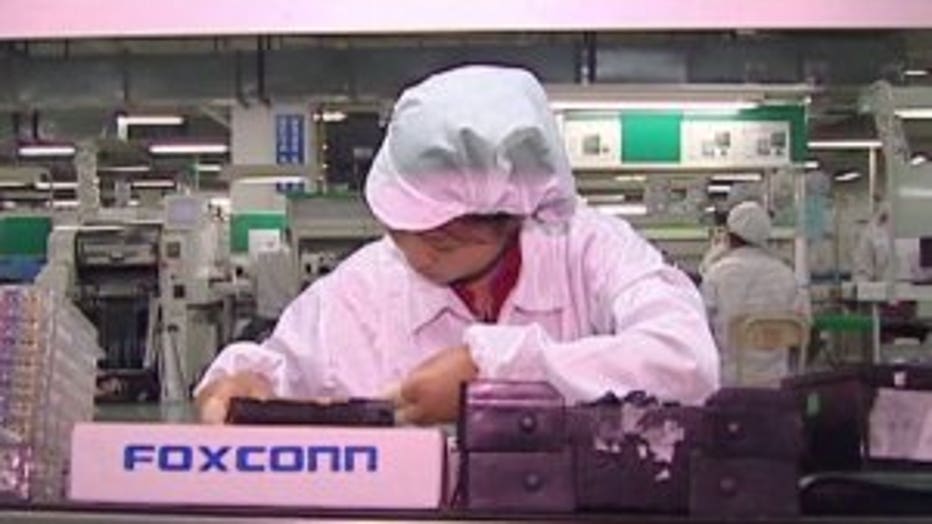 "Most of the employees are involved in the design, development and manufacture of LCD panels," said Group General Manager, Kazuki Kobayashi.  "Eighty-three percent of the employees have science backgrounds.  Seventeen percent are in design."

The LCD plant represents a new frontier for Foxconn. With more than a million employees, it's the biggest assembler of electronics in the world -- for other companies.

In Sakai, as it will in Wisconsin, it's diving into development and production of its own products.

"We're making large LCD panels:  60, 70, 80 inches and larger," said Kobayashi. "The biggest is 120 inches."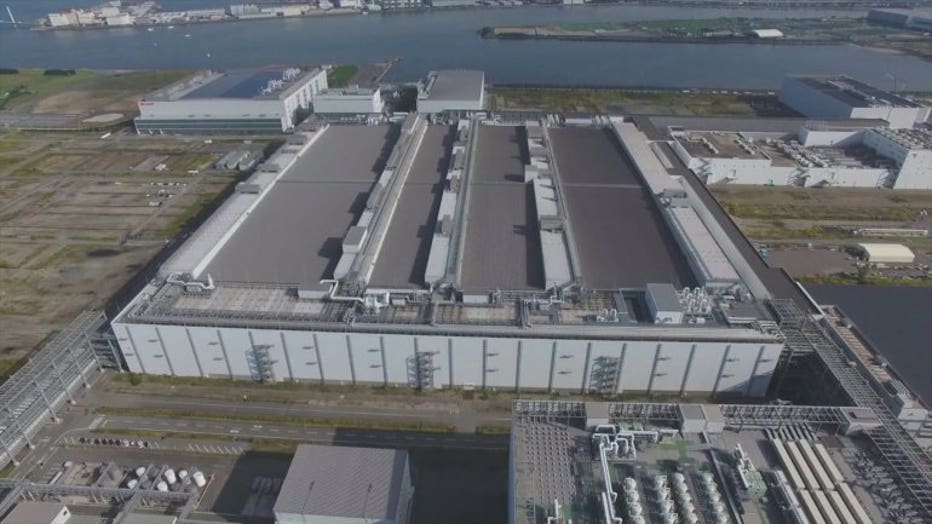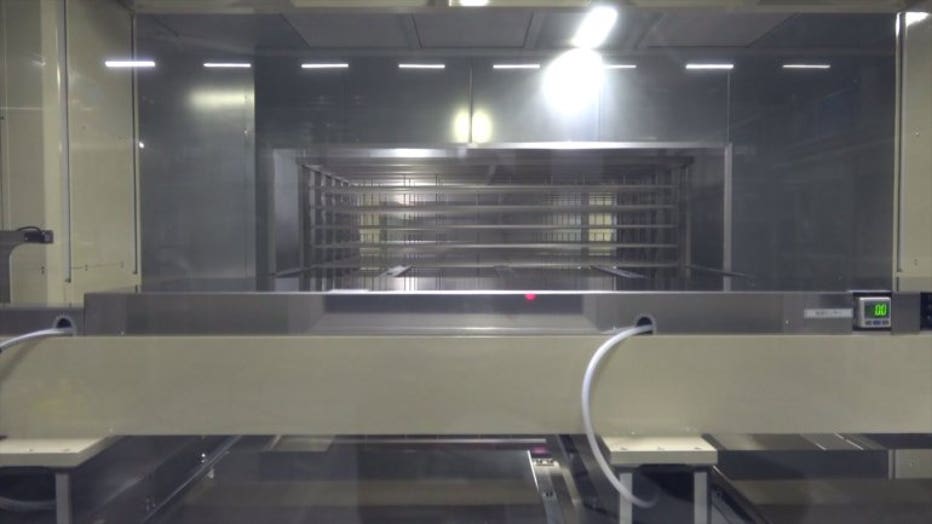 Seventeen on-site companies contribute and coordinate -- to create the LCD panels in what's called the TFT fab, the thin film transistors fabrication plant,  where massive sheets of glass that are made on site are coated with transparent circuits and semiconductors.

People in Wisconsin or in the States, because the TFT technology is so new to them, might not fully understand what it means for jobs," said Yueh Way Sun, company president.

Foxconn projects as many as 13,000 in Wisconsin, triple the total in Sakai.

That's because while Sakai makes the LCD screens -- the so-called "front end" -- it ships them off to plants in China to be turned into finished products -- the back end.

Racine County will cover it all.  The front end uses a lot of artificial intelligence, and will require technicians to manage the massive equipment.  The back end, in addition to assembly jobs, will employ a lot of engineers.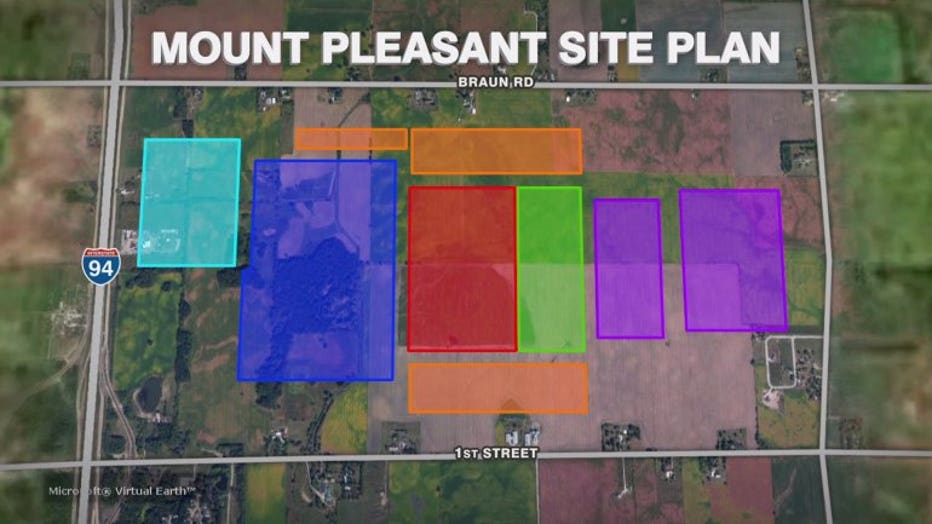 Mount Pleasant site plan for Foxconn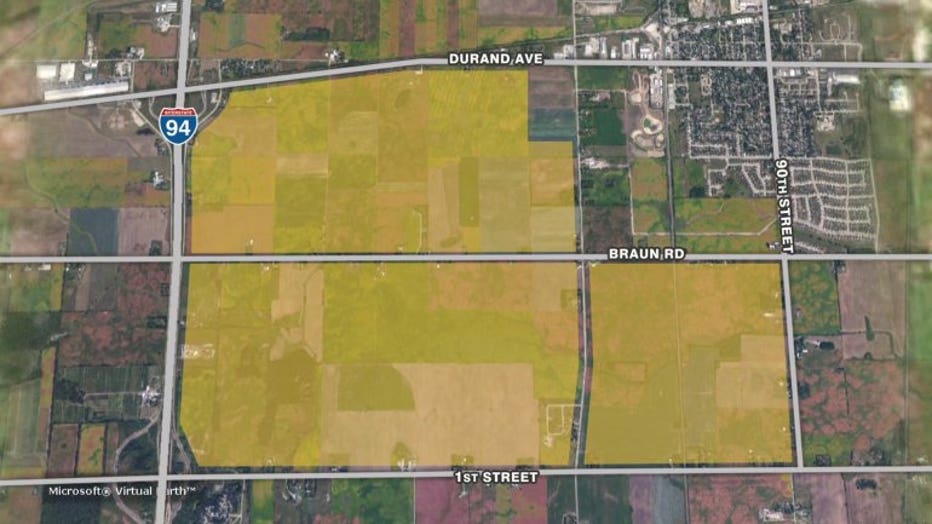 "The fab in Wisconsin is going to have both front end and back end processing, all integrated in one campus," Yueh Way Sun explained. "We'll certainly need a lot of skillful engineering, from electronics, optical performance electronics, the chemical engineers, the industrial design engineers and the equipment automation engineers.  Also, we have a lot of workforce supporting the engineering team, so we require also a lot of administration, human resource planning -- those functions will completely build up entire company. So the job we're talking about not only engineering, but also the supporting administration and also the sales and marketing -- because we are so close to the market, we want to have the product really accepted by our customers in North America."

Some of you have questioned if those 13,000 jobs Foxconn promises will ever be realized, or if they'll be replaced by automation.  As FOX6's Brad Hicks toured the massive plant in Sakai, everything he saw was already automated.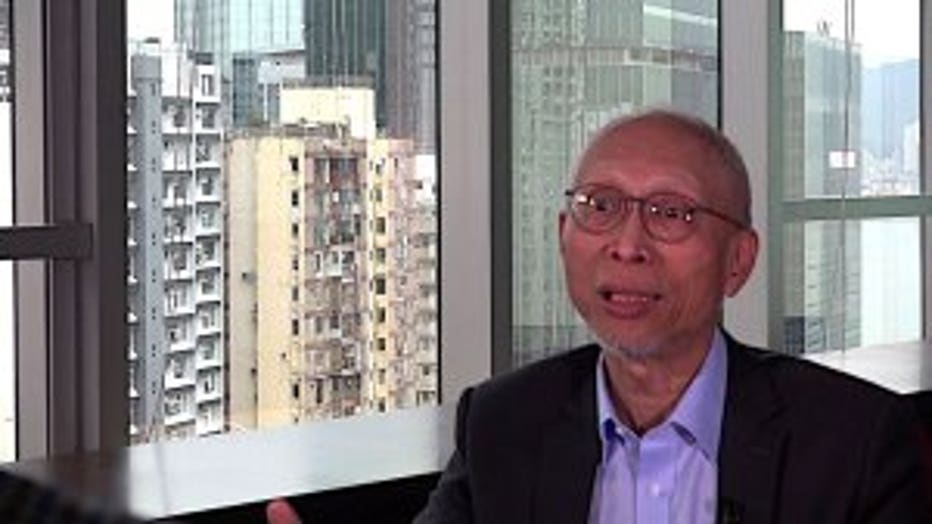 So Hicks traveled to Hong Kong to meet with Louis Woo, the special assistant to Foxconn founder and chairman Terry Gou, to ask about those thousands of jobs, and if we can count on them.

"Every year there is a head count criterion that we have to hit, so you can do all kinds of automation you want, but you have to hire that many people, but when we plan to hire for the facility in Wisconsin, we already have the automation, the artificial intelligence in mind," Louis Woo said.

Questions about workplace conditions have also come up after more than a dozen suicides at several huge assembly plants in China. Given the hundreds of thousands of employees at those plants, the suicide rate was actually lower than the overall rate nationwide for China, and for the United States.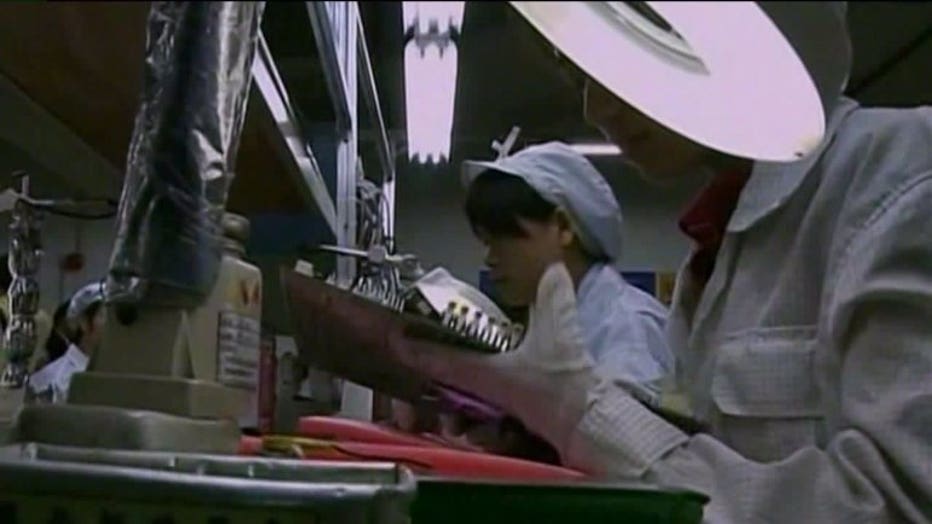 "But even realizing that, we have done a lot afterwards.  First of all, we did a lot of surveys to try to understand the new generations of workers -- to find out what they expect from us as an employer.  We also set up what we call a 24-hour care center -- not only just hotline, but staffed with medical doctors, psychiatrists, counselors, so in Wisconsin, we probably need to do all those things to make sure our workers are well taken care of," Woo said.

Back in Sakai, Naoki and Risa said they are well taken care of.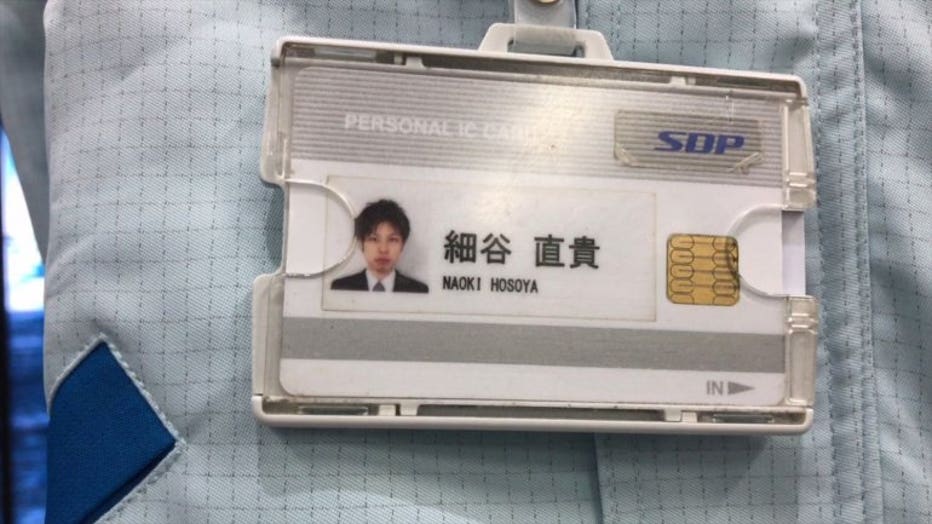 "Our company cherishes its employees, and it is very easy work," she said.

"We are happy to be challenging ourselves to create amazing products that will surprise the world," Naoki said.

And soon, those surprises will be coming from Wisconsin.