Orange barrels removed as Bluemound Road bridge reopens, but as one bridge opens, another closes


MILWAUKEE (WITI) -- There's both good news and bad news for drivers who frequent Highway 45. One bridge has reopened and another has closed as part of the Zoo Interchange construction project.

The Bluemound Road bridge was closed for seven months for construction. It reopened late Monday night, May 18th. This, as the Wisconsin Avenue bridge was closed.

The orange barrels at the Bluemound Road bridge have been a fixture since October 2014 -- but construction crews worked feverishly to get the work done so they could be removed.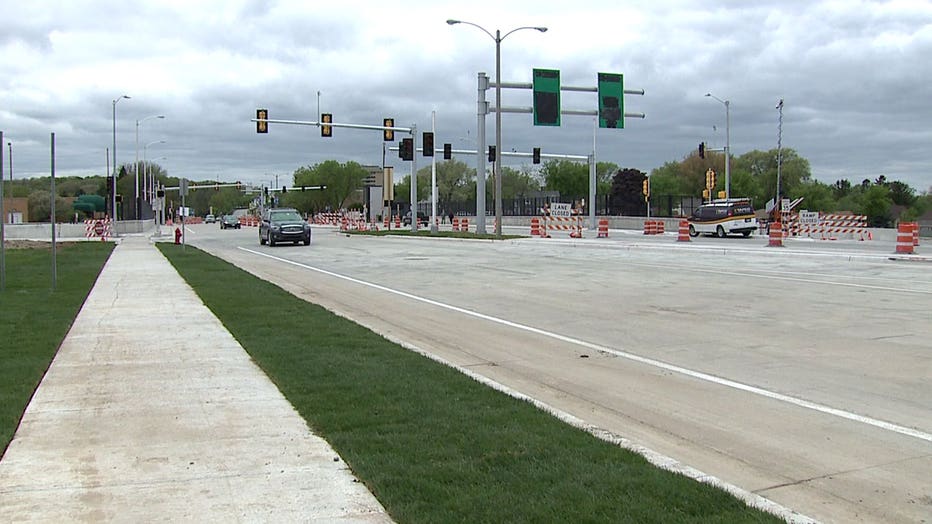 "We do expedite this. We do work a lot of hours. Contractors have been out here a lot of hours. They call this 6/24 -- six days, 24 hours to maintain the schedule. I`m happy to say we can deliver this portion of the project early," Mark Klipstein with the Wisconsin Department of Transportation said.

Drivers FOX6 News talked with said they didn't mind the bit of inconvenience the orange barrels caused on the busy Bluemound Road.

"Seems like it's easy to find your way past the construction. The detours are easy to follow," Trevor Brooks said.

The massive Zoo Interchange construction project means better quality roads and more efficient routes for drivers and pedestrians.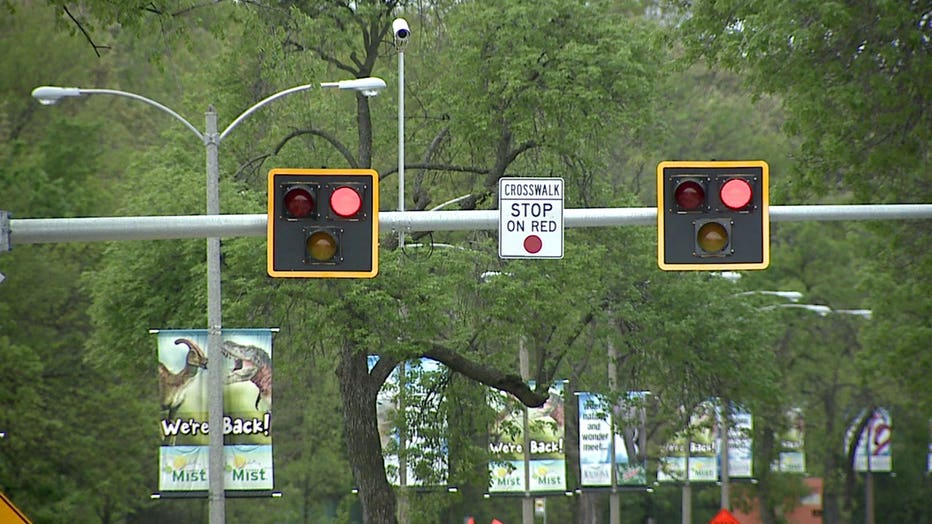 Pedestrian beacons on Bluemound Road


"As part of the Bluemound Road project, we do have pedestrian beacons at 99th and Bluemound,. That`s some new technology -- beacons that are integrated with our traffic signals and a new configuration for the traveling public," Klipstein said.

Just as the orange barrels were taken down on Bluemound Road, they went up on Wisconsin Avenue. The Wisconsin Avenue bridge will be closed until Fall 2016.

"They are closing that structure in order to widen the Highway 45 area. Within two weeks of the Wisconsin Avenue bridge being demoed, they will widen the Highway 45 area, so you will see a lot of Earth-moving activities on Highway 45 northbound and southbound," Klipstein said.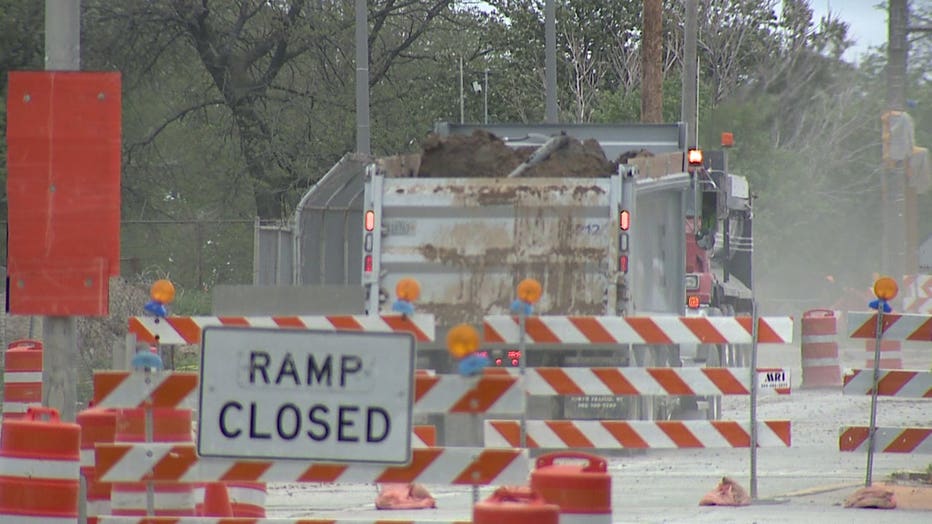 So far, crews have been able to stay ahead of schedule, but DOT officials are reminding motorists to be patient as construction continues.

The Wisconsin Department of Transportation says the Zoo Interchange construction project is the largest project in the state.

Construction will continue through 2018 because of the size and complexity of this project.

In addition to the complete reconstruction of the I-894, US 45, and I-94 approaches and the interchange core as a four level system interchange, the project also includes improvements to service interchanges at North Avenue, Watertown Plank Road, Bluemound Road, 84th Street, Highway 100, and Greenfield Avenue, as well as major arterials to Highway 100, Glenview Avenue, and Watertown Plank Road.

The core reconstruction is scheduled to take place from 2015 through 2017, and then the north leg of the interchange (US 45) is scheduled to be completed by the end of 2018.