One of three charged in robbery at Walgreens that preceded officer-involved shooting pleads guilty
MILWAUKEE -- One of three men charged in connection with the armed robbery of a Walgreens store near Fond du Lac and Hampton that preceded an officer-involved shooting on April 15th, 2015 has reached a plea deal in the case against him.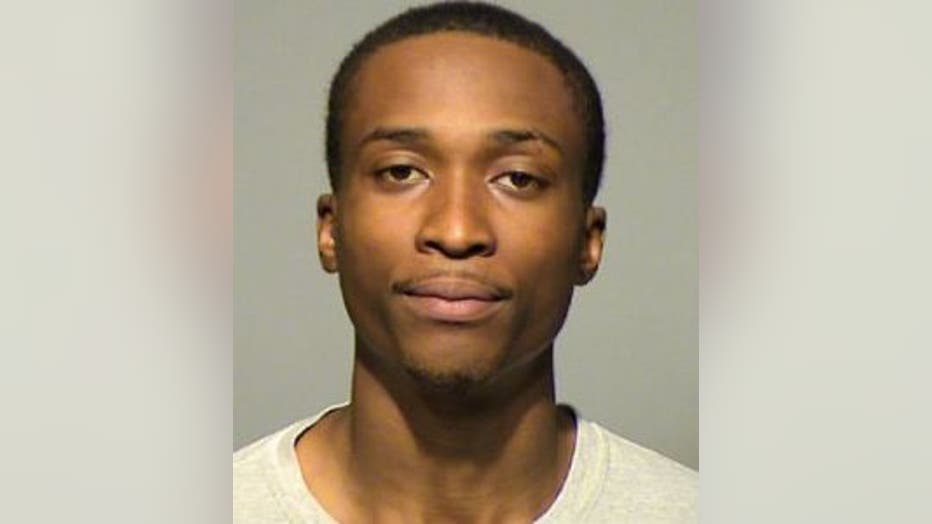 21-year-old Severian Armstrong on Wednesday, February 3rd pleaded guilty to one felony count of armed robbery with threat of force as party to a crime.

Armstrong will be sentenced on April 11th, 2016.

Two others are also charged in this case -- each facing one count of armed robbery with threat of force as party to a crime.

They are 19-year-old Waymon Green and 21-year-old Anthony Poorman.

Green has a plea/sentencing hearing set for February 12th.

Milwaukee Police Chief Ed Flynn said during a press conference at the scene officers assigned to an anti-robbery detail investigating a rash of armed robberies at pharmacies were in the neighborhood. They saw two males walk into the Walgreens while a third person waited outside in an idling vehicle with no license plates. Officers detained the person in that vehicle — and then entered the store.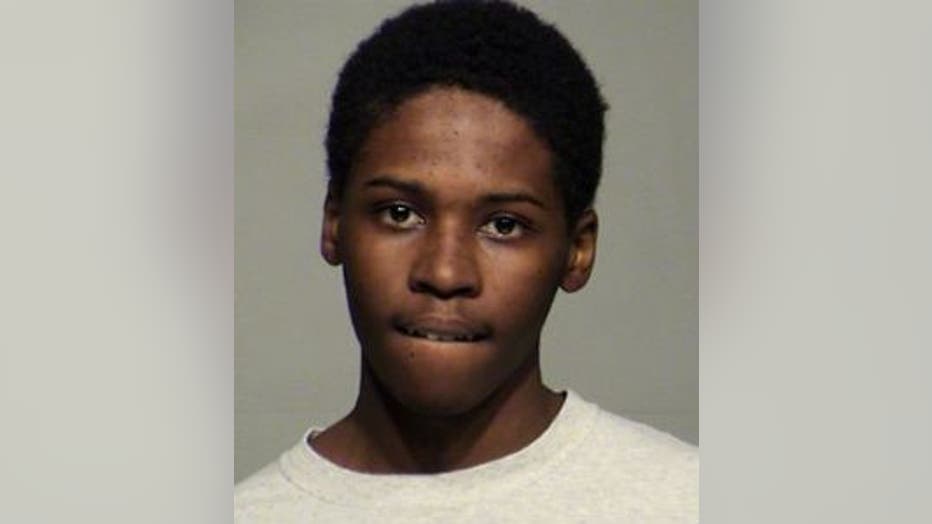 A criminal complaint issued against the men charged in this case says Poorman was one of two masked suspects who entered the Walgreens store. He was armed with a handgun -- which he fired at the ceiling, ordering all customers to the back of the store.

Police say Poorman pointed his gun at a clerk at the front cash register -- ordering her to go back to the pharmacy. A customer attempted to exit the store, but he was stopped by Poorman and ordered to the back of the store.

The second suspect who entered the store, Waymon Green, jumped the pharmacy counter and began taking cash from the register, police say.

A pharmacy technician realized they were being robbed and followed protocol -- heading back to the storage locker.

When police entered the store, Poorman was shot by a 57-year-old MPD officer with 22 years of service with the Milwaukee Police Department.

Green was taken into custody, and he was found to have $218 on his person -- consistent with the funds missing from the pharmacy register.

Severian Armstrong was arrested outside the store as he sat in the idling vehicle.

Police spoke with Armstrong, who reported he had driven Green and Poorman to the Walgreens store to get pills. He told police Green and Poorman were going to steal the pills, and that Poorman was armed with a silver handgun. Armstrong said Poorman took the plates off the vehicle they showed up to the store in so that they would not be visible on surveillance video. Armstrong told police he believed he would receive marijuana and pills for driving the two to Walgreens.

Police talked with Green, and he said he had met Poorman one day prior, and they had agreed to commit the robbery the next day. The complaint indicates Green spent the night at the same residence as Poorman Tuesday night, and in the morning, Poorman woke him up and asked whether he was ready. Armstrong then picked them up, and they discussed plans on the way to Walgreens. Green admitted to taking money from the pharmacy's register. Green was arrested inside the store after Poorman was shot.

Poorman was taken to Froedtert Hospital for treatment of serious injuries.

Police recovered a firearm at the scene.

Albert Brooks was at the Walgreens store with his granddaughter, picking up medicine for his wife.

"We heard a big boom and we thought a balloon had busted. The lady that was running towards us said 'they are getting robbed.' I grabbed my baby and hid behind the partition where they do flu shots and the lady came running towards me. She was pregnant and I told her to come back where I was," Brooks said.

Brooks said he was just glad his two-year-old granddaughter Jayla was safe.

"All I was thinking about is my grandbaby. That's all," Brooks said.

Flynn told reporters it has become a "fashionable crime" to rob pharmacies of their prescription drugs.

The Wisconsin Department of Justice was handling the investigation into this officer-involved shooting.


Walgreens officer-involved shooting