One killed, another injured in early morning crash in Waukesha


WAUKESHA (WITI) -- Officials say a driver was killed in a crash in Waukesha that occurred on Sunday, July 21st just after 4:40 a.m.

It happened in the 1100 block of E. Moreland Blvd.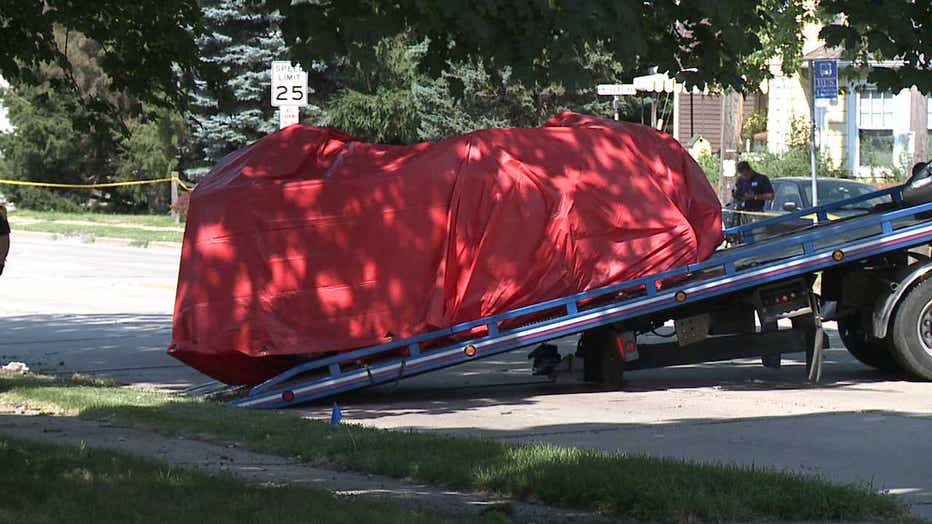 Officials say the crash involved two vehicles, one of which collided with a tree.

One driver was pronounced dead at the scene, and another was transported to the hospital for treatment of non life-threatening injuries.

The crash remains under investigation, but officials say early indications show that speed was a factor.

"I heard somebody come speeding by my house, then I heard the brake squeal," Emy Wood said.

A black and silver car rested on top of a tow truck Sunday, with its driver's side obliterated. A second mangled vehicle sat wrapped around a tree.

"All you heard was a loud bunch of screeches and it almost sounded like a train wreck," Jim Markovich said.

"A lot of loud bangs. One of the cops out here was saying she ended up rolling a few times. The bus sign at the corner was taken out and the light pole was taken out. It was pretty bad," Markovich said.

"It was tragic, probably at the time there were at least 30 emergency vehicles," Wood said.

Markovich says he is still shaken up after seeing the aftermath of the powerful impact.

"There was one black gentleman that was in one of the cars, and he actually climbed out of his sunroof and was laying on top of the car," Markovich said.

Names of those involved in the crash have not yet been released.

"People need to value life and be more careful and consider themselves and other people," Ben Hergert said.

"I really feel for the families involved and my thoughts and prayers will be with them," Markovich said.