On the stump: Scott Walker's mission to connect with middle class includes name dropping


NASHVILLE -- Governor Scott Walker stopped in Nashville on Wednesday, July 22nd -- the next stop on his presidential campaign tour.

If you've been following the 2016 race for the White House, chances are you have heard this story.

"Over the years, I've learned if I'm going to go buy a shirt, I go to that rack that says it was $29.99 -- and now it's marked down to $19.99," said Scott Walker.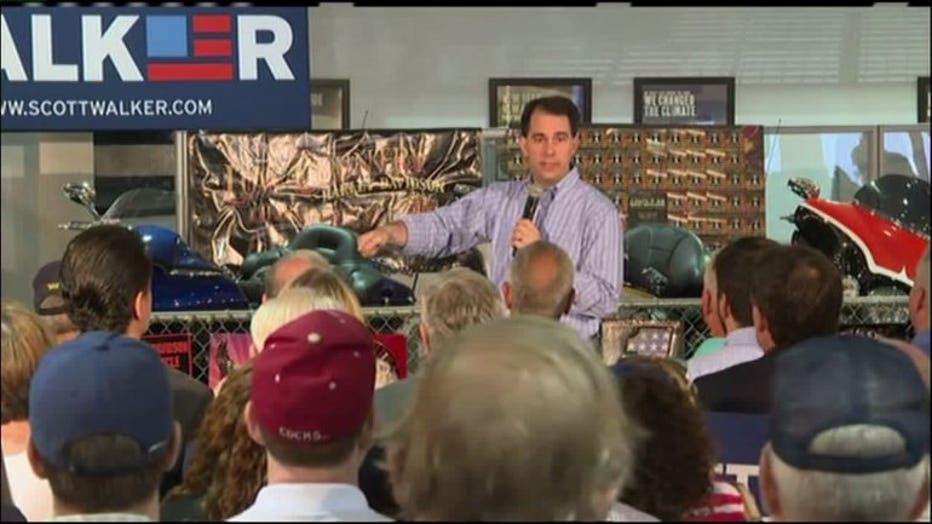 Scott Walker in Nashville


Walker consistently talks about using coupons at Kohl's as part of his stump speech on the campaign trail.

"As the clerk is ringing everything up, Tonnette scoops into her purse and pulls out some Kohl's Cash --and next thing you know, they're paying me to buy the shirt," said Walker.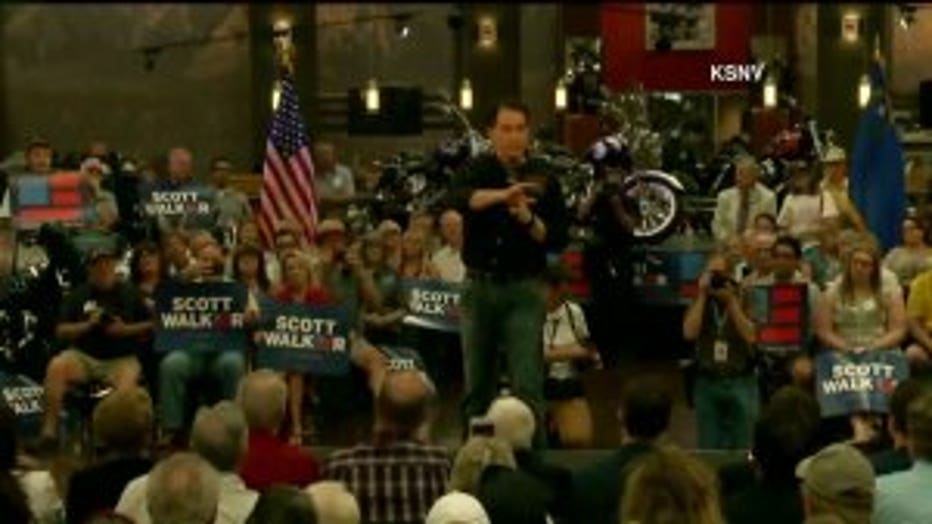 Governor Scott Walker in Vegas


In Nashville, Walker was surrounded by motorcycles. In addition to shopping at Kohl's, Walker usually seems to work in that he's a Harley-Davidson guy too.

"From the start, you want to create a brand that's non-ideological. And I think that what Scott Walker is doing in his stump speech is fabulous politics," said Mordecai Lee, professor at UW-Milwaukee.

Lee says Walker wants to be seen as just an everyday, middle class guy. His anecdotes are meant to bolster that perception.

"We're seeing all kinds of stories that he relates about his past that convey the consistent message of, 'I'm a middle class guy. You're a middle class voter. We are essentially the same. I understand you, and therefore you should vote for me,'" said Lee.


You may grow sick of hearing the stories by the end of the campaign season, but all the exposure could be good for those Wisconsin companies.

"He's an important guy. He's a relevant guy -- and he's endorsing those products even though they may not endorse him," said Brian Bennett, President and CEO of Stir Advertising and Integrated Messaging. "I guarantee you, they're very happy about it because it puts their brand out there and it makes it that much more relevant."

As for how Kohl's and Harley-Davidson feel about the name dropping -- Kohl's declined to comment and Harley-Davidson noted that it does not endorse any candidate -- and remains neutral in political campaigns.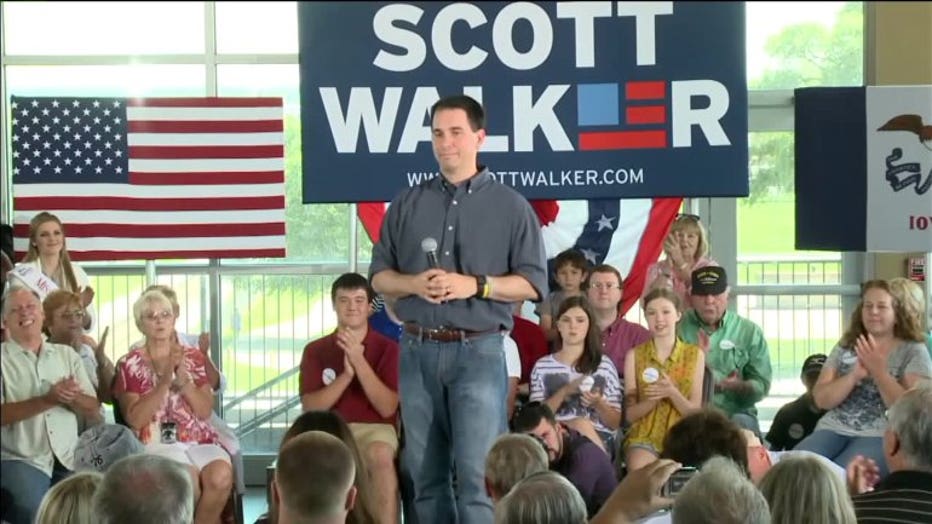 The second week of Walker's Announcement Tour will include the following stops open to press:

 

THURSDAY, JULY 23
Gov. Scott Walker delivers keynote remarks at ALEC Annual Meeting

Time:
Approximately 8:20 AM PDT
Location:
Manchester Grand Hyatt San Diego
1 Market Place
San Diego, CA 92101

SATURDAY, JULY 25
Gov. Scott Walker breakfast stop

Time:
9:00 AM EDT

Location:
Chick-fil-A
Cameron Village Shopping Center
2000 Cameron Street
Raleigh, NC 27605

New Hampshire motorcycle tour stop with former U.S. Sen. Scott Brown
Time:
4:15 PM EDT

Location:
Pink Cadillac Diner
17 Farmington Road #D
Rochester, NH 03867

House party with Gov. Scott Walker

Time:
Event begins 6:00 PM EDT

Location:
Home of Beverly Bruce
300 Mountain Road
Center Tuftonboro, NH 03816