Officials welcome contractors, equipment to Foxconn development site in Mount Pleasant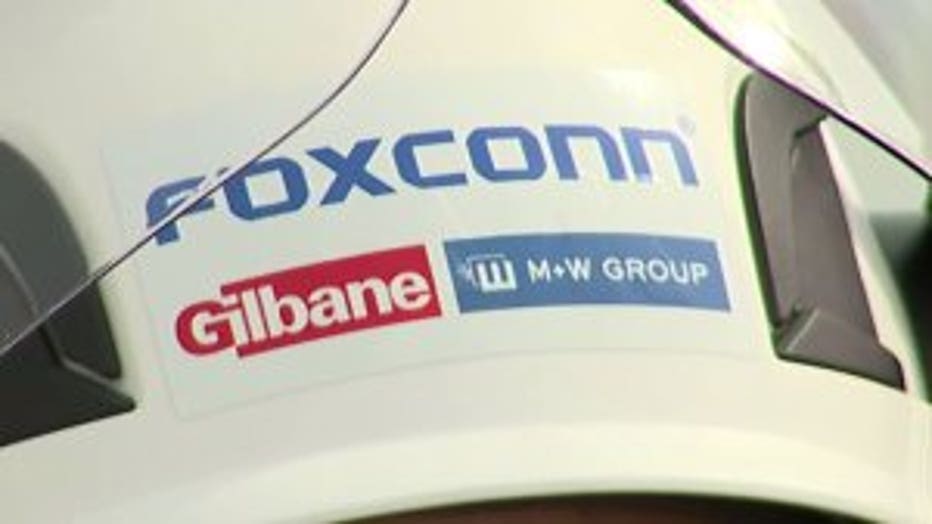 MOUNT PLEASANT -- The first construction equipment was delivered to the Foxconn development site Thursday afternoon, April 26, and the project's first contractors were announced with "Earth moving and site work set to begin shortly," despite the fact that officials don't yet have all the land they need.

According to a news release, Foxconn and M+W|Gilbane officials said 90 percent of the contractors for the initial site are from Wisconsin -- with 10 percent from within Racine County, and 10 percent minority, veteran or woman-owned.

Officials said Thursday they have acquired 95 percent of the land needed for the first phase of this project, and even with some holdouts, they'll begin moving dirt very soon -- four million yards of it -- to make way for a massive $10 billion flat screen panel factory that could one day employ up to 13,000 people.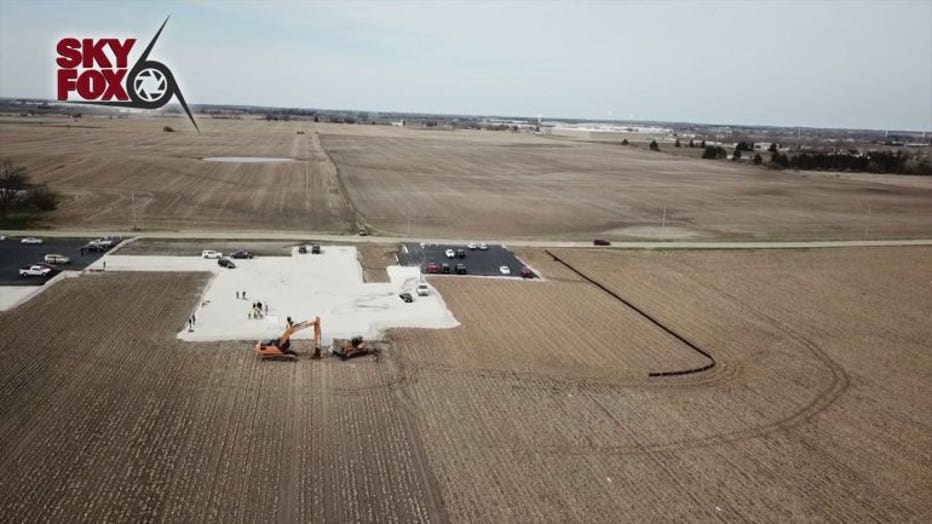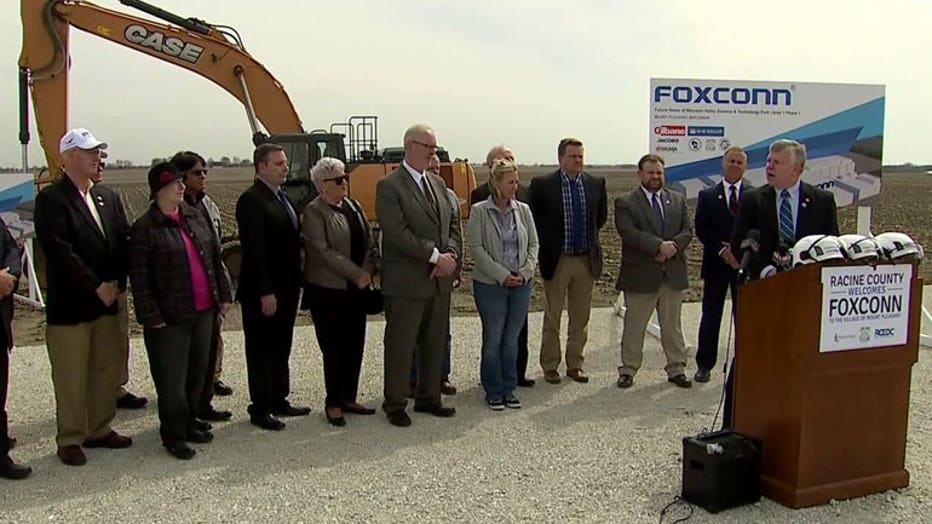 Local officials welcome first contractors to Foxconn site


The project, lured by roughly $4 billion in controversial tax incentives could be up and running by next year.

"This is really happening. This is not just talk now," said Racine County Executive Jonathan Delagrave.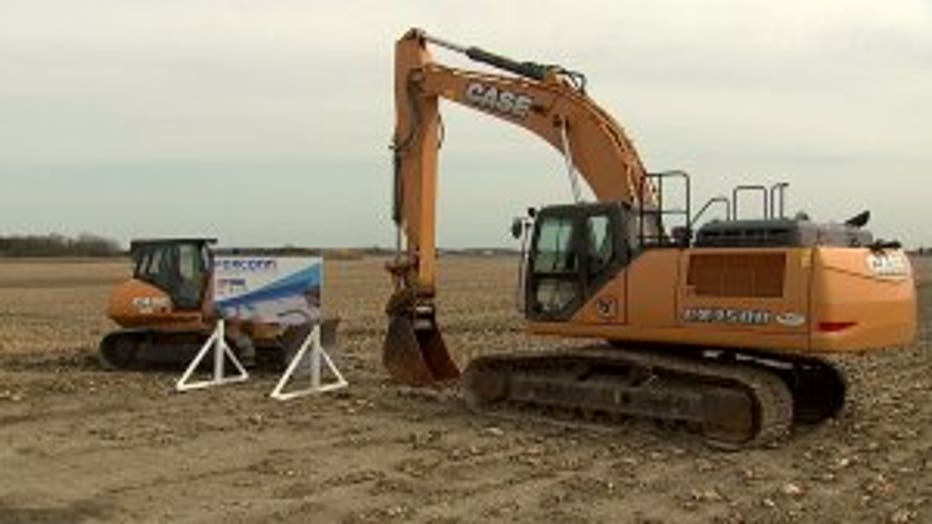 Thursday's kickoff comes after a good week for Foxconn. The DNR approved air and water permits that will allow the company to pull up to seven million gallons of water from Lake Michigan per day.

Construction moves ahead even without all of the needed land. Officials say they've acquired 95 percent of what they need for phase one.

"The five percent we haven't acquired yet that's a working process," said Village of Mount Pleasant President David DeGroot.

A project moving ahead -- under the state's watchful eye.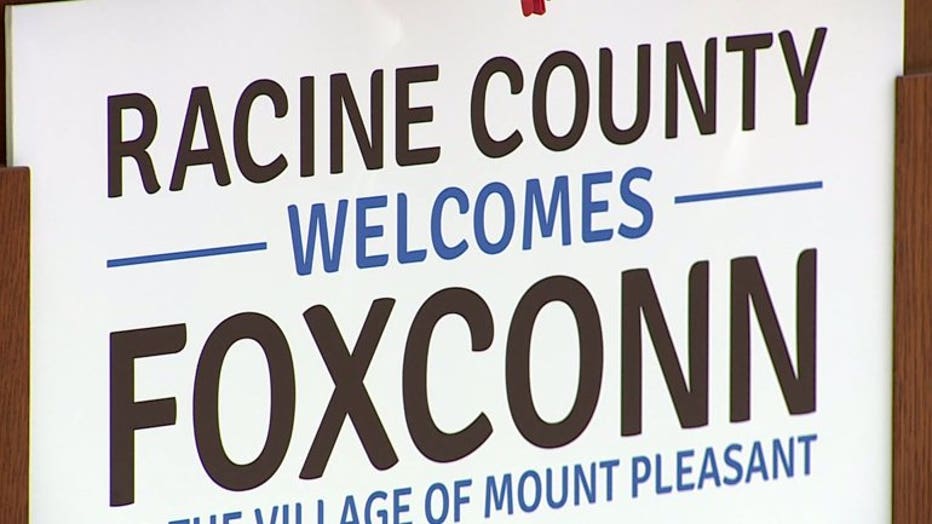 CLICK HERE for a timeline of the Foxconn project.