Officers just re-certified in CPR/AED training save life of man celebrating wedding anniversary in Caledonia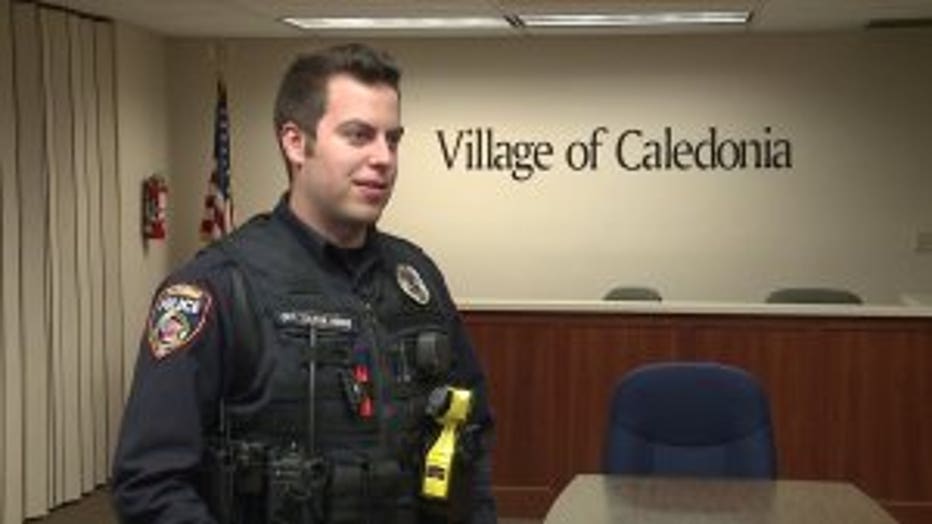 CALEDONIA -- Caledonia police officers and a good Samaritan are being hailed heroes after saving a man's life. The officers just happened to be two blocks away when the call came in, and as it turned out, they got a refresher course on life-saving measures days earlier.

"I was actually at a traffic stop when I heard the call come out," said Officer Chad Zoltak.

On the scene of a traffic stop just blocks from the Oh Dennis! Saloon & Charcoal House, Officer Zoltak and his partner, Officer Matthew Tingwald responded to the 911 call regarding a man, 78, who had collapsed at the restaurant.

"I see a woman named Heather preforming CPR on the gentleman," said Officer Zoltak.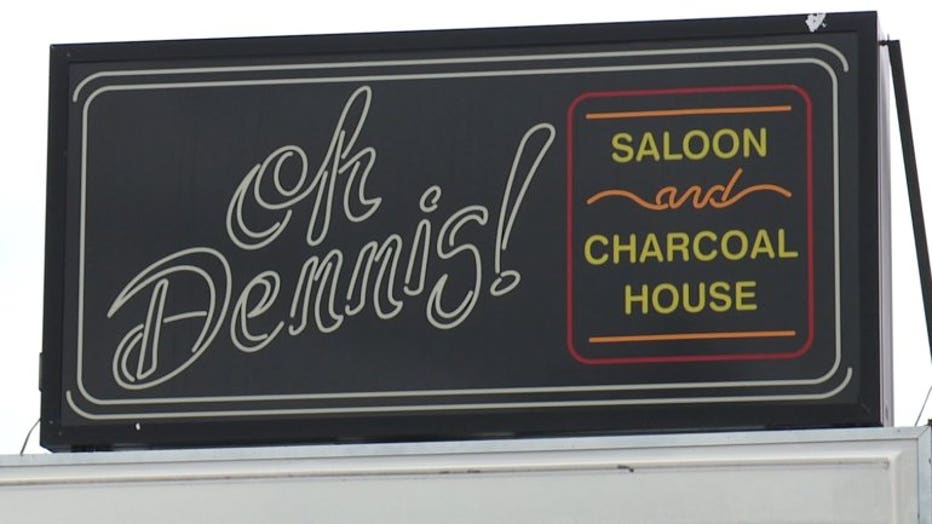 Zoltak said the woman, 44, is a medical professional who was at the right place at the right time.

"Seconds matter. Took our AED out and put the pads on his chest," said Zoltak.

The automatic external defibrillator, or AED pack is always with the officers. It's used to shock a heart back into normal rhythm. Zoltak had never used one in the field before, and in another amazing twist of fate, he had just completed his CPR/AED re-certification training from the American Heart Association 10 days prior.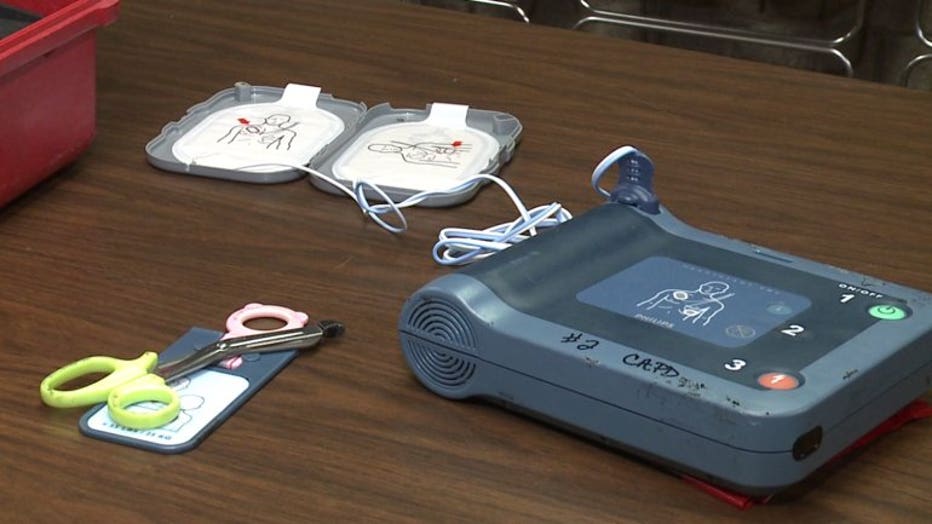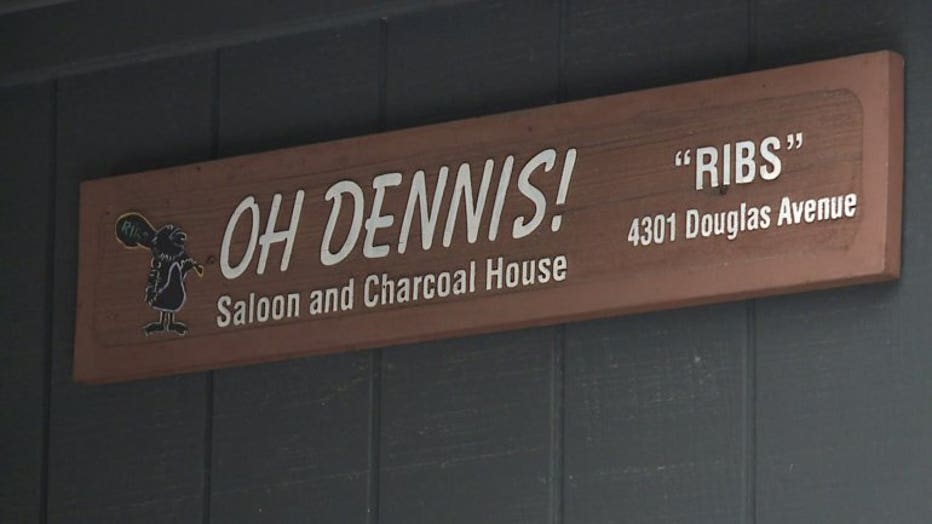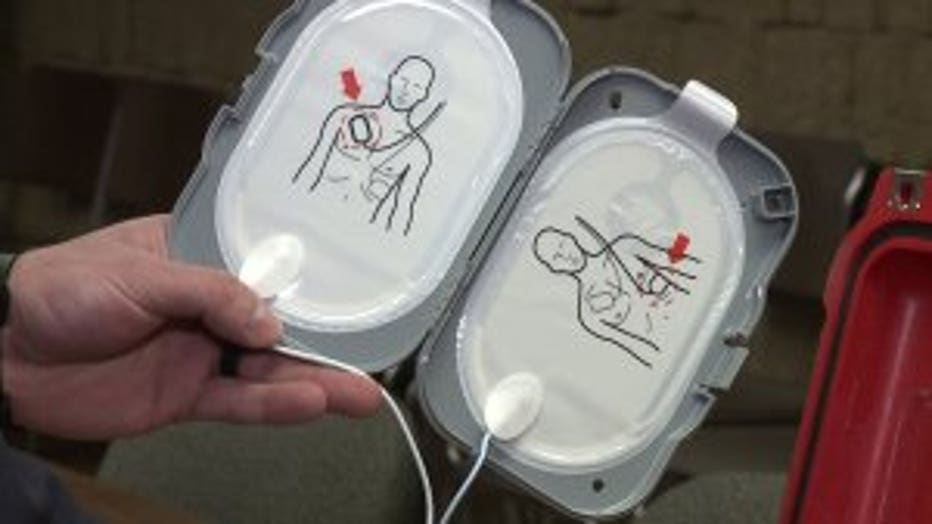 "It couldn't have come at a better time -- fresh in your mind still," said Zoltak.

The 78-year-old man regained consciousness and was taken to All Saints Hospital in Racine for further treatment.

"I could see him moving his mouth, which is always a good sign," said Zoltak.

Officers said this incident serves as a god reminder to us all about the life-saving power we all have through CPR and the click of a very powerful button.

"Without it, who knows what would have happened," said Zoltak.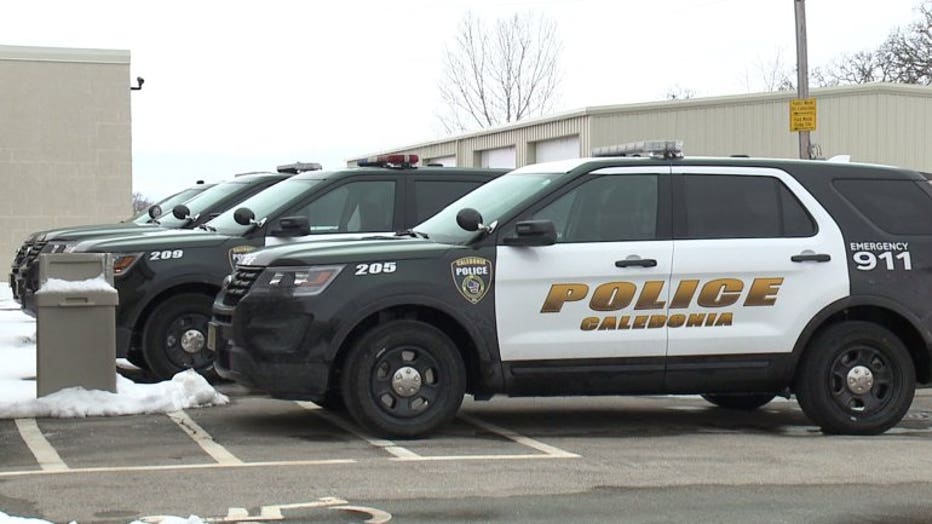 This all happened on what should've been a very happy day for the 78-year-old man. He was at the restaurant celebrating his 50th wedding anniversary.