Oconomowoc Police seeking two suspects after pharmacy burglary
OCONOMOWOC -- The Oconomowoc Police Department is investigating a burlgary that took place early in the morning of Sunday, September 4.

Officials say two suspects broke into Tobin's Gift and Pharmacy near Brown Street and Lake Drive around 3:20 am.

Police say the suspects used an unknown object to break both the exterior and interior front glass doors.

Upon entering the business, police say the suspects went directly to the pharmacy, jumped over the counter and are seen walking down the aisles. A short time later, the two suspects are seen exiting the business.

An undisclosed amount of medication was taken.



The first suspect was described as a white male, wearing a brown, camouflage, hooded sweatshirt and blue jeans. He had a black bandana covering his face and was wearing gloves.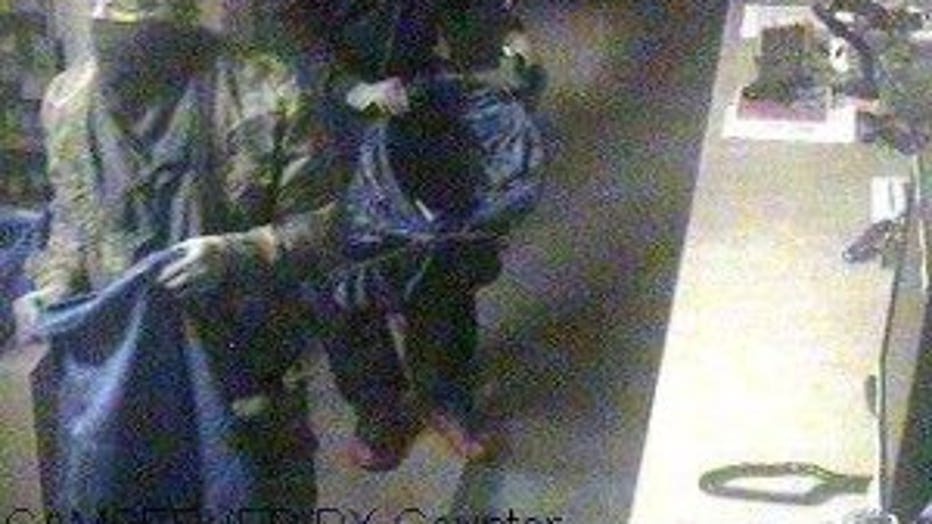 Oconomowoc Robbery Suspect


The second suspect was described as a black male, wearing a black, hooded sweatshirt, black pants and red shoes. He was also wearing gloves.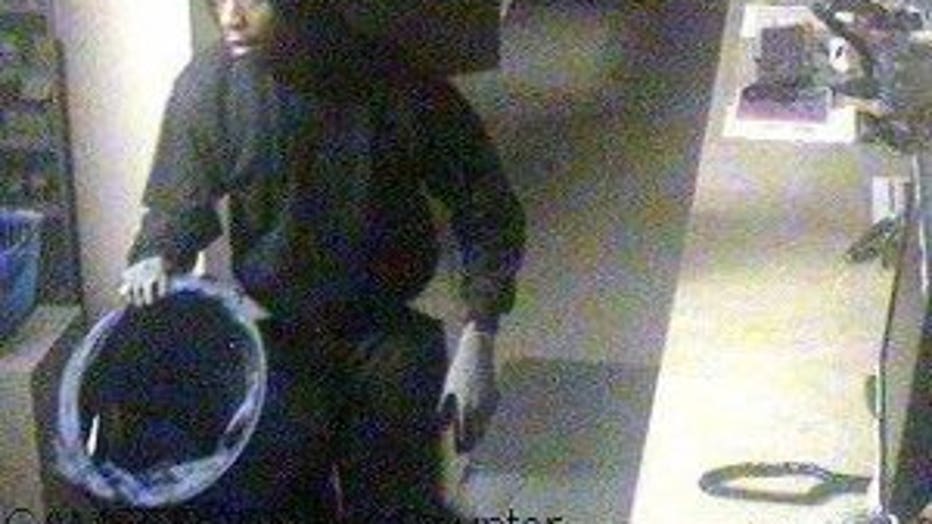 Oconomowoc Robbery Suspect


Anyone with information is asked to contact the Oconomowoc Police Department at (262) 567- 4401.