Oconomowoc man charged with OWI (5th or 6th offense)
MILWAUKEE (WITI) -- An Oconomowoc man arrested for OWI during the Milwaukee County Sheriff's Office's weekend Operation Drive Sober patrols has now been charged.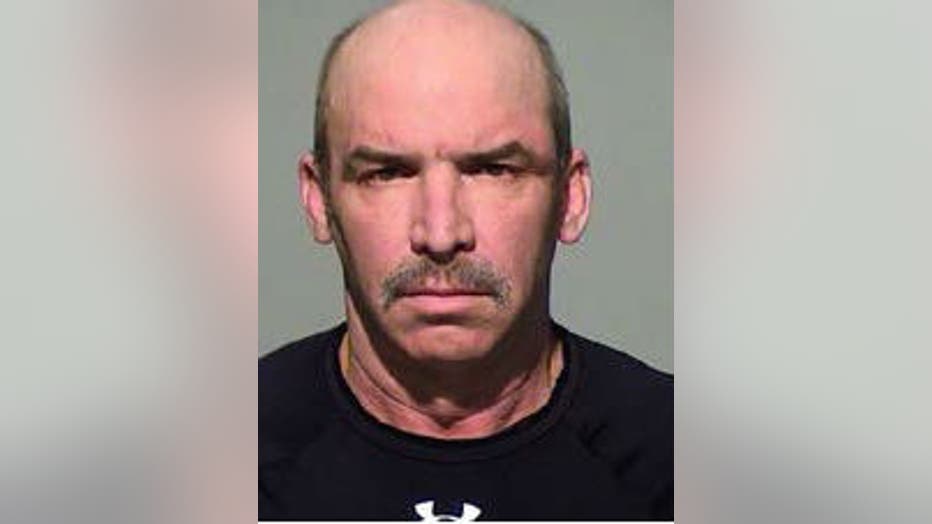 50-year-old Charles Hawes Jr. faces one count of OWI (fifth or sixth offense). Upon conviction of this felony charge, Hawes could face a maximum of six years in prison and/or a maximum fine of $10,000. He will also be required to have an ignition interlock device installed on his vehicle.

A criminal complaint against Hawes says a deputy observed Hawes' vehicle traveling south on N. 16th Street -- before turning onto W. Clybourn Street. Hawes was headed west in the eastbound lanes.

A deputy activated his emergency lights and signaled to the driver to change his direction of travel. The complaint indicates Hawes made a U-turn -- before pulling into a driveway near 16th Street and backing onto W. Clybourn, as if to head east.

The complaint says the vehicle stopped and the deputy approached Hawes.

According to the complaint, Hawes' speech was "very slurred and incoherent" and he had bloodshot eyes.

The complaint says Hawes admitted to drinking, but said "he was fine."

A deputy smelled a strong odor of an intoxicating beverage coming from Hawes' vehicle, and also on his breath. The complaint says Hawes admitted to having consumed a couple beers before he was stopped.

A deputy observed a cooler on the front seat next to Hawes, which contained 10 cans of Bud Light beer. One can was empty, and one was half-full and cold to the touch, according to the complaint.

Hawes presented a Michigan ID card -- saying he had not obtained a Wisconsin Driver's License.

The complaint says Hawes performed poorly on field sobriety tests.

A preliminary breath test had a result of .14.

Hawes was taken to the hospital for a blood draw -- the results of which are pending.

The criminal complaint says Hawes has five prior OWI convictions -- all occurring in the state of Michigan.

At the time of his arrest this weekend, Hawes had an outstanding warrant from Genessee County Michigan for OWI and fleeing, for an offense that occurred in July of 2011. The warrant was issued in August of 2011.