Oak Creek police arrest 3 after report of suspects trying to enter unoccupied vehicles
OAK CREEK -- Oak Creek police are once again reminding people to lock their vehicles after several thefts of vehicles and from vehicles recently.

In fact, police said on Sunday morning, November 26th, they took a report of several suspects looking into unoccupied vehicles near an apartment complex -- Oak Park Apartments on Puetz Road.

Arriving officers located a vehicle leaving the complex, matching the description of the suspect vehicle. The vehicle was determined to have been reported stolen out of West Allis.

A pursuit ensued, during which the suspects struck a parked vehicle.

The driver and two passengers (two adults and a juvenile) were eventually arrested, after the suspect vehicle struck a driveway culvert on Forest Hill near Pennsylvania. The stolen vehicle was recovered, and drugs and stolen property were found inside, police said.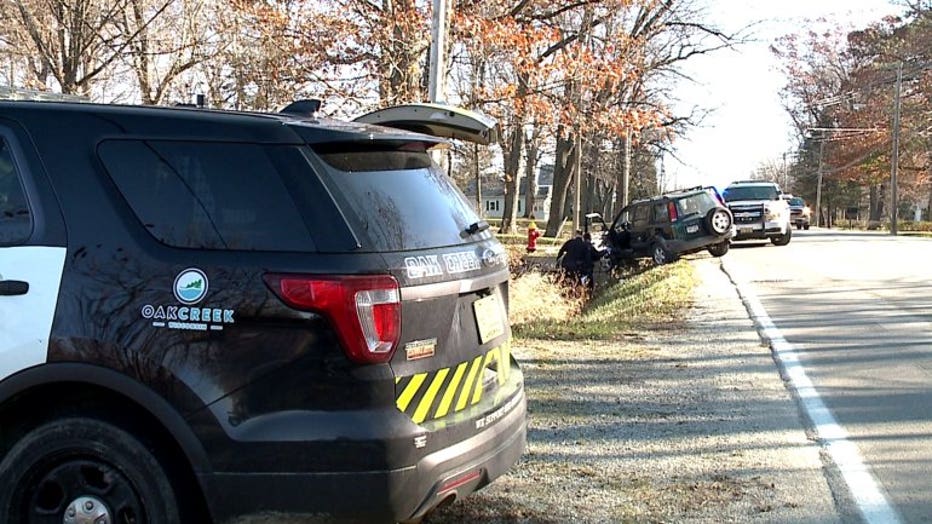 Police said one of the suspects involved was wanted for questioning in at least two other communities.

Police are encouraging residents to secure their valuables and report any suspicious activity to police.