NWS confirms third tornado touched down Tuesday; EF0 in Waukesha


WAUKESHA -- The National Weather Service has confirmed a third tornado touched down in southeast Wisconsin Tuesday night, August 18th.

The National Weather Service confirmed on Wednesday, August 19th that two EF1 tornadoes touched down -- one in Lake Geneva, the other near Big Bend. On Thursday, August 20th, they confirmed that a third tornado hit Waukesha near Genesee Road and Wisconsin 59. It was rated an EF0, weakest on the scale of 0-5.




The Lake Geneva tornado was about five miles long and up to a quarter mile wide. It occurred around 9 p.m. and lasted about five minutes. It started in downtown Lake Geneva and ended in the Lyons area.

The Big Bend tornado occurred around 9:30 p.m. and was about one mile long. It started about three miles southwest of the city and ended two miles southwest of the city.

The Waukesha occurred around 9:48 p.m. and was less than one mile long. The National Weather Service says they have not heard of any injuries from these storms.

Not many people can say they slept through a tornado, but as Steve Schroeckenthaler walked through his Waukesha neighborhood, he found out he did just that.

"Getting up early, I went to bed early and then four in the morning I woke up to take my son to Madison, and saw a huge branch that was right now in our backyard," said Schroeckenthaler.

It took days to clean up, filling more than 20 garbage bags and 3 trailers of debris.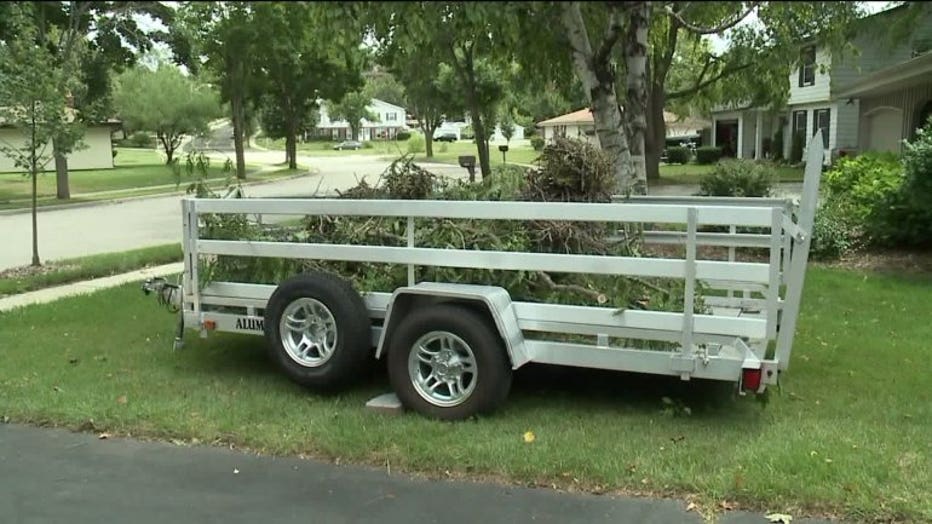 "We had six people, we started about noon yesterday (Wednesday). Working until about seven o'clock last night," said Schroeckenthaler.

Despite all the labor, Schroeckenthaler says he was lucky.

"Just wondering what would have happened if it would've hit the sun-room which is all glass," said Schroeckenthaler.

Just a few doors down, Larry Bortman isn't surprised to hear it was a tornado. In fact, after what he experienced, he was all but waiting for the confirmation.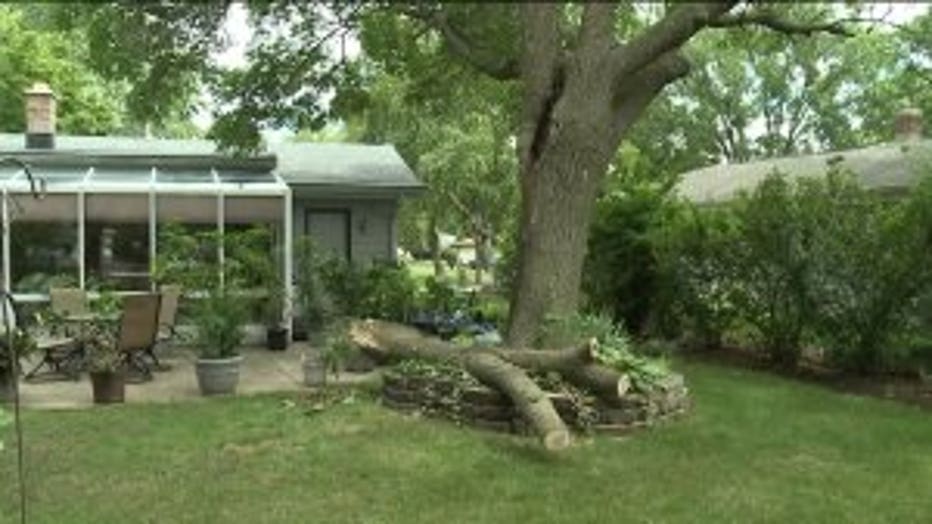 "My wife had gone to bed and I heard the wind pick up a lot -- like a shrill noise. When I went to open the door, it was pulling the door shut and then I heard a crack," said Bortman.

That crack was the large tree in front of his house coming down. He says he wasted no time, went and woke his wife and they waited out the remainder of the storm in the basement.

"Everybody was safe, tree didn't hurt anything so we were very fortunate," said Bortman.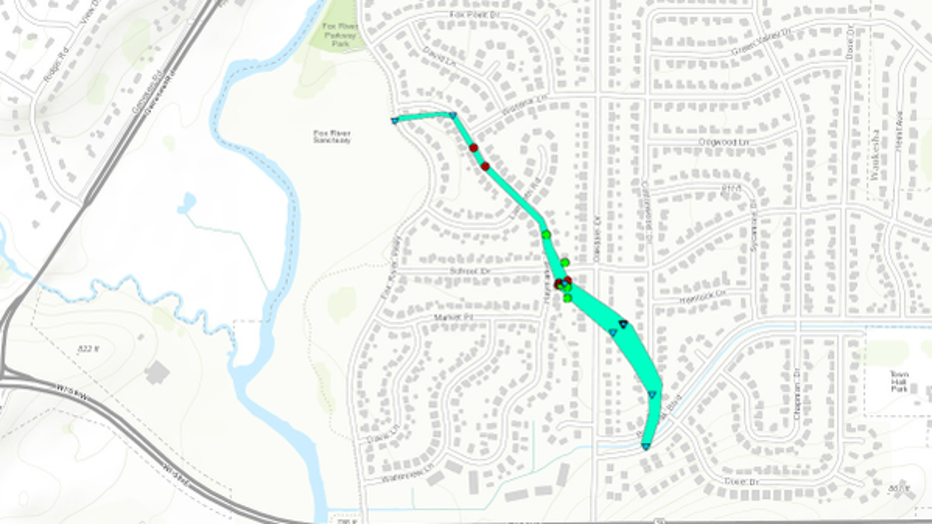 Preliminary track for Waukesha EF0 tornado from Tuesday night. (Credit: National Weather Service)


CLICK HERE to learn more about the Enhanced Fujita Scale for tornado damage.

CLICK HERE for the latest forecast information from the FOX6 Weather Experts.