Northwestern Mutual Franklin to Milwaukee downtown move, $500M investment
MILWAUKEE - Downtown Milwaukee is getting a $500 million upgrade. Northwestern Mutual is closing its office space in Franklin and redeveloping its North Office Building on E. Mason Street in downtown Milwaukee. 
Company leaders said this investment will transform the company and downtown.
Milwaukee's win is Franklin's loss.
"We've called Milwaukee home for almost our entire 165-year history as a company," said John Schlifske, president and CEO.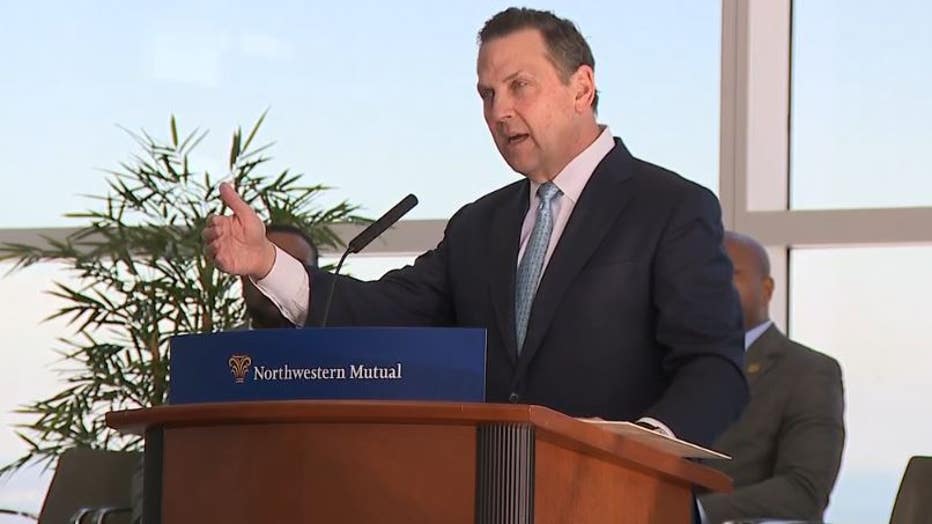 On Thursday, Feb. 2, company leaders announced plans to redevelop Northwestern Mutual's North Office building on E. Mason Street. The new structure will complement the company's tower and commons completed in 2017.
"The building has an estimated construction of about $500 million," said Schlifske.
Schlifske said Northwestern Mutual's 880,000-square-foot office space in Franklin will close. He said the 2,000 employees there will move to the Milwaukee campus within the next five years.
"Was (Thursday) the first day those employees in Franklin found out?" asked FOX6's Bret Lemoine.
"Yes. Yup," said Schlifske. "I want them to know we understand they are concerned about it. We're thinking about issues like parking, commuting, health care – all the issues they have at that Franklin site."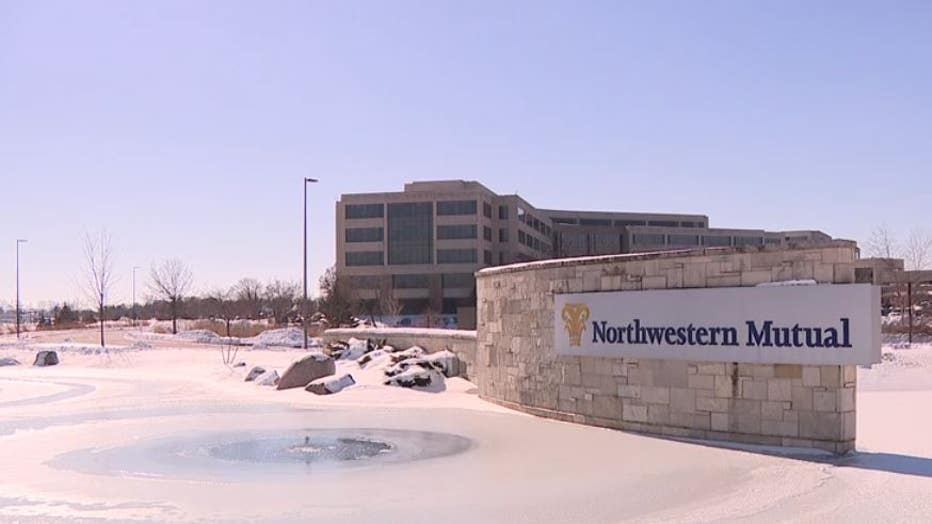 When it's built, Northwestern Mutual's downtown footprint will accommodate 9,000 workers.
SIGN UP TODAY: Get daily headlines, breaking news emails from FOX6 News
"You're going to bring thousands of employees to downtown Milwaukee," said Milwaukee Mayor Cavalier Johnson. "Those employees are going to go to lunch, Bucks games, go to restaurants."
Mayor Johnson said he hopes what's left behind in the move will attract a new business to Franklin.
"I think there will be plenty of opportunity for Franklin at that site in the future, but today, is about this announcement in the city of Milwaukee," said Mayor Johnson. "It's good for the city and entire region and state."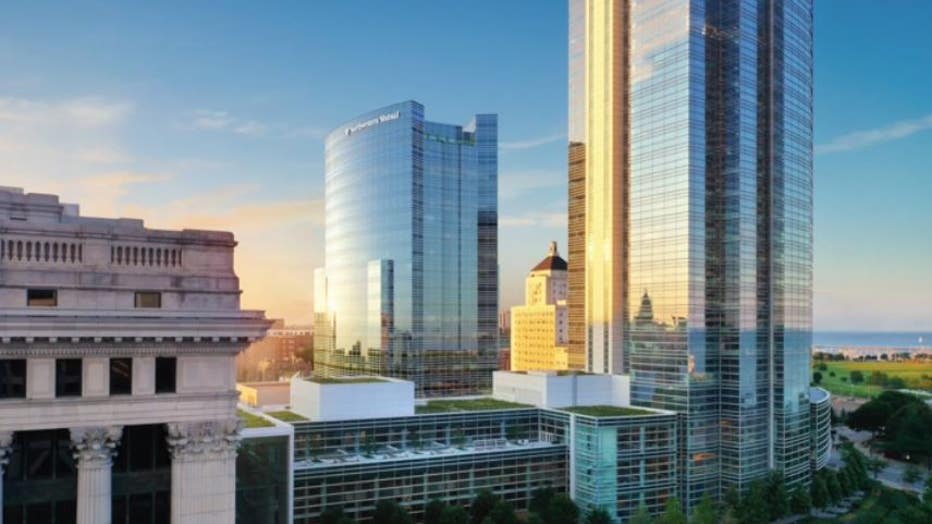 FOX6 News called Franklin's economic development director Thursday morning to see how that city will deal with the changes. We have not heard back. 
Construction could start later in 2023 and open in 2027.