Nik Wallenda to complete longest wire walk ever over Milwaukee Mile: "The wire's where I feel at home"


WEST ALLIS -- On Tuesday evening, August 11th, world famous wire walker Nik Wallenda will attempt his longest walk ever at the Wisconsin State Fair. The nine-time world record holder says he's ready!

CLICK HERE to watch Wallenda's wire walk on FOX6Now.com starting at 7 p.m.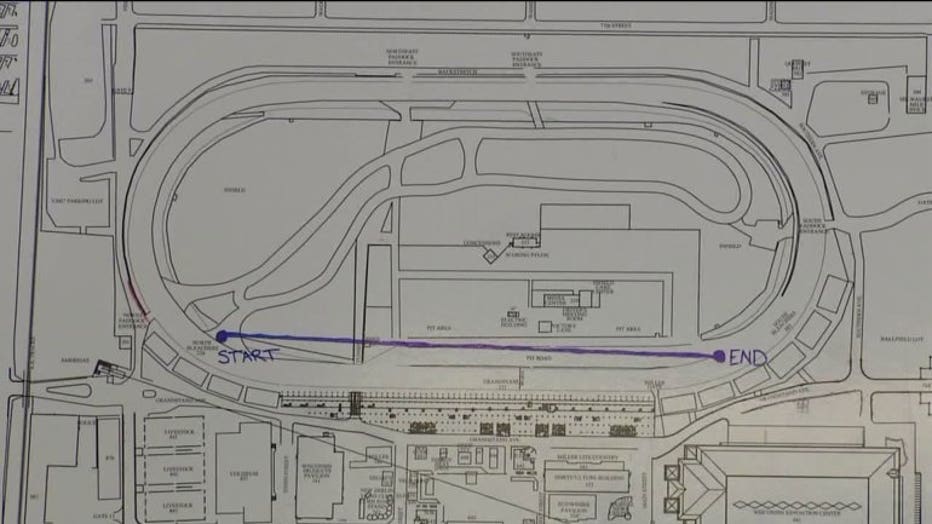 Nik Wallenda at Milwaukee Mile


Wallenda says the hardest part of any wire-walking stunt is just taking that first step, because every wire feels different.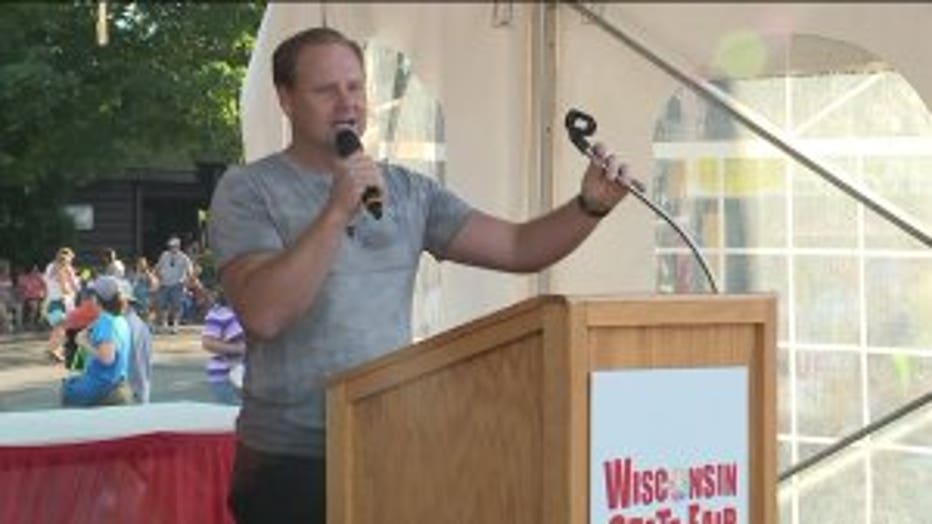 "I`m excited to be here at this amazing State Fair for the longest walk of my career. It will take a lot of endurance," Wallenda said.

Wallenda will be 10 stories above the Milwaukee Mile -- making a nearly 1,600 foot trek.

"I will feel alive when I get on that wire. That`s where I feel at home," Wallenda said.

Nik Wallenda is a seventh-generation member of a famous family of daredevils. He's made a name for himself -- walking across Niagara Falls and between skyscrapers in Chicago.

His longest walk to date was across the Grand Canyon.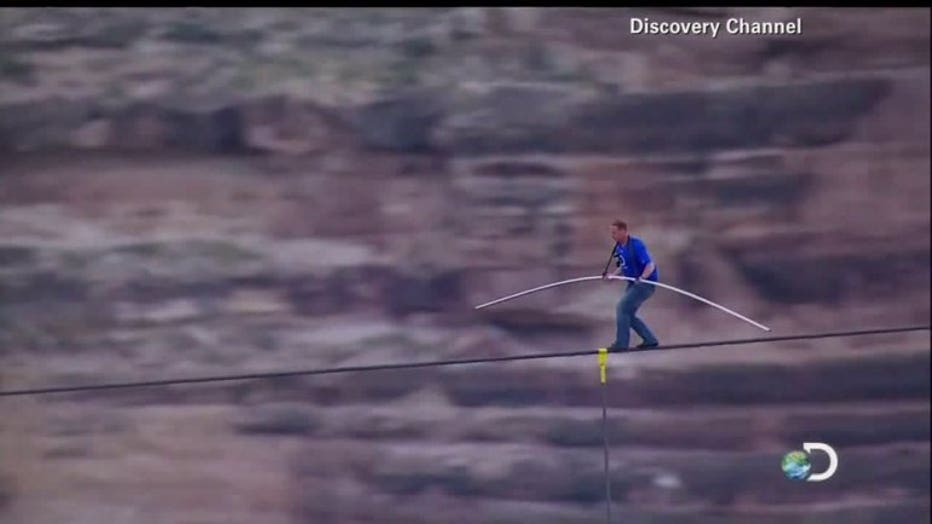 "I`ve got dreams of walking over an active volcano, of course always outdoing myself in distance and height," Wallenda said.

The last Wallenda to perform in the Milwaukee area was Karl Wallenda in July of 1974.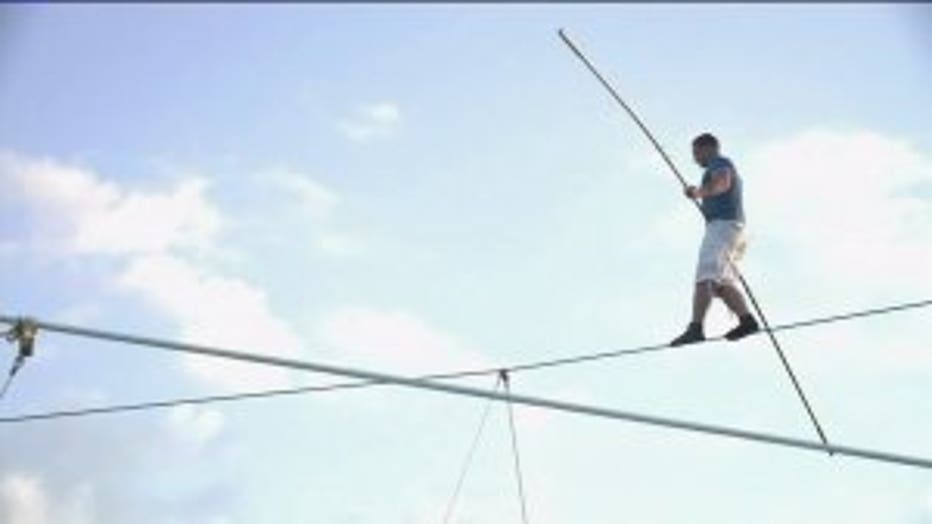 "That`s my great-grandfather. Very cool," Wallenda said.

Karl Wallenda walked across County Stadium -- even doing a handstand on the high wire.

"That was his thing. That was what my great-grandfather did. He always did a handstand. I do everything I do to really honor my ancestors and to honor him," Wallenda said.

Traveling with Wallenda to Wisconsin for his historic walk is a large crew made up of his closest family members and friends.




"We like to call ourselves Nik`s grip," Ty McFarlan said.

"He calls us and asks us to come with him because he trusts us," Paulo Rodriguez said.

They are the people Wallenda trusts with his life.

"Every step he takes, his life is on the line," Rodriguez said.

Even if it is raining on Tuesday, as long as there is no lightning, Wallenda's show will go on. But the FOX6 Weather Experts say we should see plenty of sunshine on Tuesday.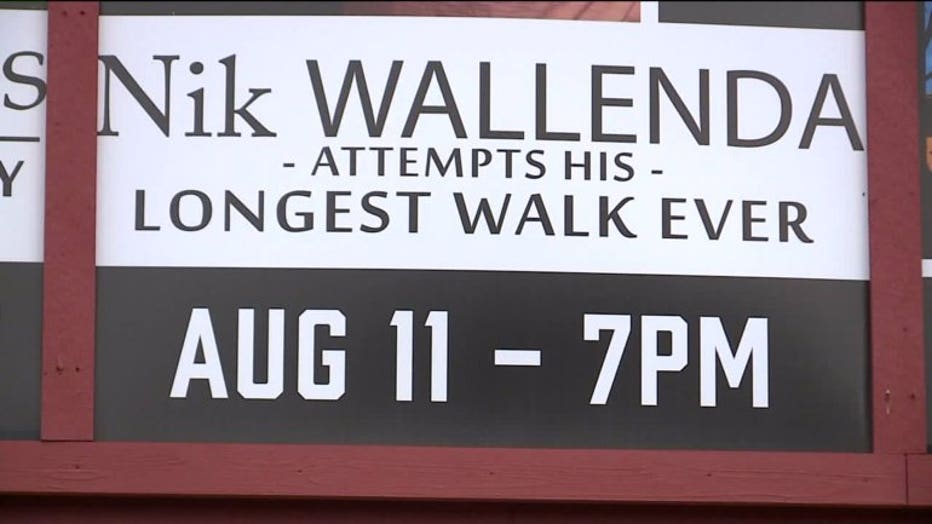 CLICK HERE to learn more about Nik Wallenda.

CLICK HERE for more on Nik Wallenda's Wisconsin State Fair show.